Many or all of the products featured here are from our partners who compensate us. This may influence which products we write about and where and how the product appears on a page. However, this does not influence our evaluations. Our opinions are our own.
RBC savings account: Best for RBC customers who value convenience over interest rates.
RBC Royal Bank offers ease of choice with several types of savings accounts that can help you build your nest egg. Although, like most Big Banks, the interest rates aren't likely to blow you away.
RBC savings account pros and cons
Pros:
Four savings account types to choose from.
No monthly fees.
Because RBC is a large bank, you should be able to access customer service either online or in person when you need it.
Cons:
Lower interest rates than many online banks.
High fees if you have more than one debit or ATM withdrawal per month.
RBCs savings account full review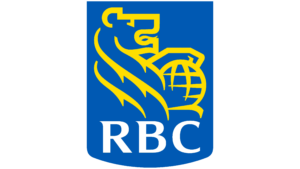 RBC Royal Bank offers four savings accounts to choose from. While each RBC savings account is unique, they're all interest-earning accounts designed to grow your money for the future.
Types of savings accounts available from RBC Royal Bank
The RBC High Interest eSavings account
RBC's HISA currently offers an interest rate of 1.5% and free electronic self-serve transfers to any RBC Royal Bank deposit account under your name. You'll get one free RBC ATM cash withdrawal each month, but you'll have to pay $5 for each debit transaction after that.
» MORE: Read our RBC High Interest eSavings account review
The NOMI Find and Save account
A digital savings account for RBC customers who also have a chequing account. Using predictive technology, NOMI Find and Save analyzes your spending habits and automatically transfers funds from your chequing account to your savings account for you. There are no fees associated with this account. The current interest rate is 0.6%.
The RBC Day to Day Savings account
A basic, no-fee account that offers free access to RBC Online, RBC Mobile and RBC Telephone banking, as well as free electronic self-service transfers. Balances of less than $1,000 earn a microscopic 0.005% interest rate; those of $1,000 or more earn 0.01%.
The RBC U.S. High Interest eSavings account
An option if you're saving U.S. dollars. There's no monthly fee, no charge for electronic self-service transfers to other personal RBC accounts, and a current interest rate of 0.4%. There is no Interac e-transfer access for this account.
Benefits of an RBC savings account
An RBC savings account can help you:
Grow your savings over time.
Avoid monthly account fees.
Transfer your money between your RBC accounts at no additional cost.
Drawbacks of an RBC savings account
RBC savings accounts might not meet all your savings needs. Some of the drawbacks include:
Generally low interest rates that won't necessarily speed up your savings, even if you maintain a high balance.
High transaction fees if you have to access your account with a debit card more than once.
To avoid transaction fees, you'll have to open an RBC chequing account for everyday banking — which could require paying a monthly fee.
What is RBC?
The Royal Bank of Canada is one of Canada's largest financial institutions and a more or less permanent member of the country's Big Six banks. In addition to RRSPs, RBC offers a variety of other investment vehicles and banking products, from everyday chequing and savings accounts to mortgages and wealth management solutions.
» MORE: Read our full RBC Bank review
RBC customer satisfaction ratings
RBC Royal Bank ranks first in customer satisfaction with retail banking advice, according to J.D. Power's 2022 Canada Retail Banking Advice Satisfaction Study, a survey of 2,351 retail bank customers in Canada [1]. RBC Royal Bank is tied with BMO Bank of Montreal for the highest ranking.
RBC Royal Bank ranks third in online banking satisfaction according to J.D. Power's 2022 Canada Online Banking Satisfaction Study, a survey of 8,267 retail bank and credit card customers nationwide [2]. CIBC ranks highest in online banking satisfaction, while Scotiabank ranks second.
At the time of this writing, RBC had a Trustpilot rating of 1.2 out of 5 possible stars, based on 800 customer reviews.
At the time of this writing, RBC had a Better Business Bureau (BBB) rating of 1.32 out of 5 possible stars after more than 100 customer reviews.
Is RBC reliable and secure?
As one of Canada's biggest banks, RBC is about as secure as financial institutions come. It has a high credit rating among the world's leading ratings agencies, owns over $1.9 trillion in assets and earned more than $48 billion in revenue in 2022 alone.
Your deposits at RBC are insured, too. Through its membership in the Canadian Deposit Insurance Corporation, eligible deposits at RBC are guaranteed to be recovered in the event the bank becomes insolvent.
RBC savings account details and eligibility
Who qualifies for an RBC Royal Bank savings account?
If you're at least 18 years old, live in Canada and have a Social Insurance Number and an additional form of identification, you can open a savings account at RBC.
Nerd tip: Children under 18 can apply for an RBC Leo's Young Savers Account (for kids up to 12 years old) or RBC Advantage Banking (for ages 13-17) with a parent's assistance.
Who should get an RBC Royal Bank savings account?
RBC Royal Bank's savings accounts are for anyone looking to grow their savings at a large, national financial institution. Current RBC customers who are willing to open a separate RBC chequing account to handle day-to-day transactions will likely get the most value from an RBC savings account.
How to know if an RBC Royal Bank savings account is right for you
An RBC Royal Bank savings account could be a fit if you're comfortable earning modest interest and won't regularly dip into your account, which could lead to unnecessary fees.
Some of the value of an RBC savings account comes from the free transfers you can make between it and other accounts, but those are "self-service" transactions. That means you'll have to be comfortable working with RBC's online banking portal or its app.
How to open an RBC savings account
Applying for and managing an RBC Royal Bank savings account is generally pretty easy.
Method and general steps (online/phone/in-person)
To open a savings account with RBC Royal Bank, you'll need to be the age of majority in your province, living in Canada and opening a sole account in your own name.
You'll also be required to present a Social Insurance Number and proof of your identity, which can be done in person, using a piece of government-issued identification, or online if you bank at another institution that has already confirmed your identity and participates in the Verified.Me program.
Opening your RBC Royal Bank Savings Account can be done online, in person at an RBC branch or by calling 1-800-769-2561.
Deposit and withdrawal process
Deposits and transfers can be made in person or online, through RBC Online banking or the RBC Mobile app. Withdrawals can be made in person or through ATMs, but if you go beyond your monthly limit for free debit transactions, you'll have to pay for each subsequent withdrawal.
Customer service options
RBC customer service can be reached by calling:
1-800-769-2511 for questions related to bank accounts.
1-800-769-2555 for questions related to online banking and mobile banking.
To meet with an RBC customer service representative in person, customers are encouraged to make an appointment online.
How to maximize the benefits of an RBC savings account
The best way to get the most value out of any savings account is by depositing as much money as you can, and leaving it there for as long as possible to earn compound interest.
Regularly withdrawing money from your savings account — and paying the fees associated with going over your limit of free transactions each month — will diminish both your savings and the interest you can earn from them.
If you have to take money out of your savings account, it's often cheaper to do it by transferring what you need into a chequing account, which likely allows for far more transactions each month, and then withdrawing it.
RBC savings account alternatives
Savings accounts can be useful, but they are limited in what they can do for you.
Reasons you might want a different savings account
If you have a specific savings goal in mind and could benefit from a higher interest rate, a savings account, even one considered "high interest," may not be right for you.
Same goes if you might make a few debit transactions a month with your card and worry about having to pay fees.
Savings accounts vs. tax-free savings accounts
One alternative to a basic savings account that has a few added benefits is a tax-free savings account, or TFSA.
Unlike a savings account, the RBC TFSA allows you to make an unlimited number of deposits and withdrawals each month without triggering any fees. There is, however, an annual cap on how much you can deposit.  For 2023, that cap is $6,500.
The interest paid on TFSAs generally isn't remarkable, but they're not really designed to just hold money. Funds deposited into a TFSA are meant to be invested, which can help grow your savings far faster than if they were left in a savings account earning a low rate of interest. As the name suggests, any profits you generate through your TFSA are completely tax-free.
RBC savings account facts
What is a savings account?
A savings account is a basic bank account designed for storing deposited cash. The money held in a savings account typically earns a modest amount of interest.
An account holder's money can be accessed at any time, but once a small number of free transactions have gone through each month, each subsequent transaction will trigger a fee.
RBC savings account interest rates
Promotional rate
RBC High Interest eSavings Accounts: 4.6% for the first three months. Offer expires on April 21, 2023
Ongoing interest rates as of February 27, 2023:
RBC High Interest eSavings: 1.5%.
NOMI Find and Save: 0.6%.
RBC Day to Day Savings: 0.005% (on balances below $1,000), 0.01% (on balances greater than $1,000).
RBC U.S. High Interest eSavings: 0.4%
Minimum balance
There is no minimum balance required when opening or maintaining a savings account at RBC Royal Bank.
Fees
You won't encounter too many fees when working with an RBC Royal Bank savings account.
Monthly fee
None of RBC's savings accounts charge a monthly fee.
Transfer fee
There is no fee for transferring your money between your RBC accounts.
Withdrawal fee
Transactions, where your money is being withdrawn from a savings account but kept within RBC, will not be charged a fee. These transactions include:
RBC Virtual Visa Debits.
RBC Royal Bank loan payments.
RBC Royal Bank mortgage payments.
Pre-authorized or self-serve payments towards RBC credit cards.
Contributions to investment accounts, such as RBC GICs and RBC RRSPs.
All other transactions will incur a withdrawal fee once you've used up your monthly limit of one free debit. NOMI Find and Save, however, doesn't provide any free withdrawals.
Other features and benefits of an RBC savings account
One add-on that could be helpful if you're an RBC Royal Bank savings account customer is the MyAdvisor tool, which tracks financial activity across all your RBC accounts to create personalized savings plans.
MyAdvisor is most useful when you use multiple RBC accounts and products, which gives the platform more information to work with.
Frequently asked questions for RBC savings accounts
Is it worth it to get a savings account?
The answer will depend on what you want to do with your money. If you want a secure place to store your savings, and aren't concerned about the potentially small amount of interest you'll earn, a savings account can be a very useful financial tool.
Do RBC savings accounts charge fees?
None of RBC's savings account options charge monthly or transfer fees. RCB savings accounts only offer a limited number of withdrawals or debits per month, however. If you exceed that number, you'll likely pay fees.