Many or all of the products featured here are from our partners who compensate us. This may influence which products we write about and where and how the product appears on a page. However, this does not influence our evaluations. Our opinions are our own.
As of January 2021, there were over 76 million credit cards in circulation nationwide, according to Statista. Canadian credit cards typically have an interest rate of around 19%, but when choosing the best credit card for your needs, there's more to consider than the APR alone.
Our picks for the best credit cards in Canada include top contenders across numerous card categories so you can find the ideal card for your spending habits and financial goals.
Summary of the best credit cards in Canada
SimplyCash® Preferred Card from American Express
Our pick for the best overall cash back card with a flat-rate. Get rewarded at the gas station and grocery store with 4% cash back, plus enjoy a high ongoing flat-rate of 2% cash back on everything else.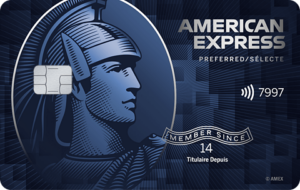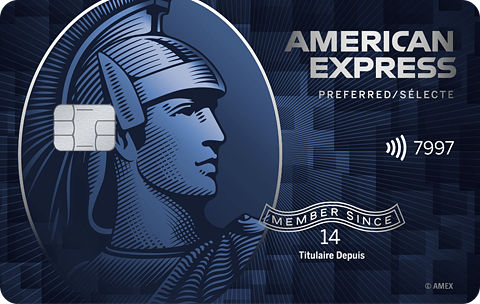 Different types of best credit cards
Looking for certain types of credit cards? Check out more of our picks for different categories of best credit cards
Methodology to
identify the best credit cards
NerdWallet Canada selects the best credit cards based on overall consumer value and their suitability for specific kinds of consumers. Factors in our evaluation methodology include annual and other fees, rewards rates, the earning structure (for example, flat-rate rewards versus bonus categories), redemption options, bonus offers for new cardholders, introductory and ongoing APRs, and other noteworthy features such as airline or hotel perks or the ability to transfer points. Charge cards are not included on this list.
FAQs for Credit Cards in Canada

What is the best Visa and Mastercard in Canada?

How do I find the best credit card?

To choose the best credit card for you, it's important to think about your spending habits, income and credit score. Knowing the things on which you most frequently spend money — like gas, groceries or travel — will help you choose a card that offers the best rewards rates for those purchases. Being aware of your income and credit score will ensure that you narrow your search to credit cards with eligibility requirements that you can meet.
Beginner's guide to credit cards in Canada
A credit card is part of daily life for many Canadians. Using your card to pay for purchases can be more convenient than using cash. Plus, with the best credit cards, you can manage your expenses and earn rewards at the same time.
How credit cards work
Think of credit cards as a short-term loan from your credit card provider. You make purchases with your card and pay for them later.
One thing that makes credit cards appealing is that there's an interest-free period. As long as you pay for all charged purchases in full by your statement due date, you won't have to pay interest in exchange for borrowing the issuer's money for a few weeks.
A typical credit card transaction would look something like this:
You charge a purchase to your card
When making purchases, choose credit as your form of payment. You'll then tap, insert or swipe your card to initiate the payment. You may also be required to enter your pin number. If you're making payments online, you'll need to enter all your card information manually.
Wait for your purchase to be authorized
The payment terminal will contact your credit card company to confirm the purchase amount.
The merchant gets paid
Once approved, your credit card provider sends the merchant the funds. The merchant does pay a small fee to your credit card provider for this service.
You get your bill and pay Once your bill arrives, it'll list your transactions, minimum payment requirement and due date. If you only make the minimum payment, you may see some interest charges on your next bill. To avoid this extra cost, pay your bill in full by that date so no interest is charged.
Ideally, you'd be able to pay your bill in full each month so these interest charges would not apply. If you're worried about your ability to do so, seek out a low-interest card to reduce your financial risk.
How credit card interest works
Credit card companies charge interest on unpaid balances. You don't owe any interest when you pay your card's balance in full. But what happens if you don't pay off your credit card balance? Let's take a look.
Say your card has a 19% interest rate — which is pretty standard. You pay $100 to buy a pair of concert tickets for yourself and a friend. But how much interest will those tickets accrue if you don't pay your credit card balance and your card's grace period has passed?
Here's how to calculate credit card interest:
Find your daily rate. Your card's 19% interest rate is an annual rate. To find your daily rate, divide your annual interest rate by the number of days in one year.
Find your daily interest accrual. Next, determine how much daily interest you'll accrue on your unpaid balance by multiplying your daily rate by your average daily balance — which in this case is the $100 you spent on concert tickets.
Multiply by the number of days in your billing cycle. To determine how much interest your unpaid balance accrues over one month, multiply daily interest by the number of days in your billing cycle.
How credit card rewards work
With certain credit cards, you can earn rewards when you make a purchase. The type of rewards you earn and your earn rate differ by card, however.
Types of rewards in you can earn
The types of rewards you can earn can generally be broken down into four categories:
Earn rates
When it comes to getting rewards, the earn rate is a critical factor. Every rewards card has a base earn rate, but some cards also have higher earn rates on certain types of purchases that can be highly lucrative. Knowing the difference between the two can help you maximize your rewards.
The rewards process
Earning rewards can look different depending on the card and issuer, but generally speaking, the process works like this:
Make a purchase with your credit card. The purchase must be considered eligible by the issuer to earn rewards.
Your rewards are calculated. Depending on the merchant category and your earn rate, your credit card provider calculates how many rewards you've earned. They'll also factor in any promotions where you'll earn additional rewards.
Rewards are deposited into your account. Cash-back rewards may be immediately visible in your account, but you may not be able to cash them out until a certain date or when you hit a certain threshold. If you're earning travel or store rewards, you'll either see your points immediately or at the end of the month when your statement posts.
Redeem your rewards. In most cases, redeeming your rewards requires you to log in to your account. Redeeming cash back may only take a few clicks, but if you're looking to redeem travel rewards, you may need to go through a travel portal or book the travel first.
Tracking your rewards
In most cases, logging in to your account will allow you to see how many rewards you've earned. Most credit card providers show how many points you've earned for each transaction as well as a running total, so you'll know exactly where you stand. Additionally, credit card statements often have a more detailed breakdown of any extra rewards that you may have earned.
Your rewards typically show up when the transaction posts. Bonus rewards earned from special promotions should show up on your monthly statement. It's also worth mentioning that any special rewards you get, such as a companion voucher, may take longer to appear in your account.
As for your welcome bonus, you usually need to track that on your own. For example, let's say you need to spend $3,000 in the first three months of card membership to get your intro offer. Although you'll usually get your bonus immediately after passing the minimum spend requirement, it's up to you to check if points land after you've spent enough.
What's better, a Mastercard or Visa?
It's hard to declare a winner between Mastercard and Visa because these payment giants are credit card networks — not credit card issuers. Mastercard and Visa are among the most popular and well-established credit card processing networks in the world and share a lot in common. They're both widely accepted and process billions of transaction dollars annually.
Mastercard and Visa predominantly work behind the scenes. They partner with card issuers, like banks and credit unions, to offer cards to the public. Eligibility requirements, rewards, signup bonuses — those are all determined by card issuers.
Is it okay to have two credit cards in Canada?
The short answer: yes. The long answer? The number of credit cards you have will depend on your spending habits, credit score and personal preferences.
There are benefits and drawbacks to carrying two or more credit cards. A few things to keep in mind:
What credit cards are the most accepted in Canada?
Visa and MasterCard are the most accepted credit cards in Canada, although two major retailers don't take Visa: Costco and No Frills.
If you carry an American Express card, you may want a backup form of payment — it tends to be less frequently accepted in Canada.
Can Americans get a Canadian credit card?
Yes, several Canadian banks offer non-resident and newcomer credit cards, including RBC, Scotiabank, TD, and more. These card programs are designed for newcomers and temporary residents and typically don't require a credit check.
US citizens can also explore secured or prepaid credit card options. These Canadian credit cards require cash deposits before they can be used and can be a practical option for those paying a visit to the Great White North.
Types of credit cards in Canada
A wide variety of credit cards are available in Canada, and each can be used as a tool to achieve various financial goals. People who always pay their bills on time may want a rewards credit card, whereas someone looking to rebuild their credit may prefer a secured credit card. Since your personal situation could change at any time, it's a good idea to understand how the different types of credit cards work.
Rewards credit cards
Rewards credit cards can be broken down into the following categories:
No-fee credit cards
No-fee credit cards come with no annual fee. They can be any type of credit card, but often feature rewards or a low interest rate. Some no-fee cards are geared towards students and have easier requirements.
Balance transfer credit cards
Balance transfer credit cards typically come with a low introductory interest rate. Because of this, you can use them to move your balance from a credit card with a high rate to one with a lower rate, allowing you to pay down debt faster
Low-interest credit cards
Low-interest credit cards often have an interest rate of between 8% – 16%. This is significantly lower than standard interest rates, so low-interest credit cards can be helpful for people who may carry a balance.
Student credit cards
Student credit cards typically have more relaxed qualification requirements and often charge no annual fee. They're a good choice for students who may be looking to build their credit or establish good spending habits.
Secured credit cards
If you're unable to qualify for an unsecured credit card, you might be able to get one of the best secured credit cards. These cards require you to deposit security funds that act as your credit card limit. As you make your payments regularly, using a secured credit card can build your credit score.
Black credit cards
Despite the name, what unites black credit cards isn't colour; it's exclusivity. Black cards are deluxe credit cards — the crème de la crème — typically available by invitation only to high earners and splashy spenders. The eligibility criteria for a black credit card differs by card provider, but typically, applicants need an excellent credit score and spending habits of at least six figures annually.
Aeroplan credit cards
Millions of Canadians are members of Aeroplan, the loyalty program associated with Air Canada. There are several ways to become an Aeroplan member, but arguably the easiest is to carry an Aeroplan personal or business credit card. The best Aeroplan credit cards make it easy to earn points that can be used for special perks and benefits. Armed with one of these travel cards, your trip may be more enjoyable and affordable than ever.
Choosing the right credit card
How to choose a credit card
With so many credit cards available, narrowing down your choices can be a challenge. When choosing a credit card, there are numerous factors to consider — chief among them: card requirements.
Different cards carry different credit score and income requirements. To ensure you meet the eligibility criteria, learn how to check your credit score. And be mindful of personal or household income requirements, too — you'll often encounter these criteria with high-tier luxury cards.
Credit card features to compare
Consider the following when deciding which credit card is right for you:
How to apply for a credit card
When you apply for a credit card, there's no guarantee you'll be approved. The credit card provider needs to assess your financial profile to determine if you're creditworthy. The application process will typically look something like this:
Fill out an application. This can be done online or at your financial institution. The application will ask for some basic information, such as your name, date of birth, address, social insurance number, employer and income.
Your information is checked. The credit card issuer will check your credit history and verify the information that you provided.
A decision is made. If you apply online, instant approval (or disapproval) is possible, but there's also a chance the credit card issuer will ask you to contact them to provide additional information.
Your card is mailed out. Your credit card will immediately be mailed out and will typically arrive within 14 business days.
Activate your card. Once your card arrives, you'll need to activate it by logging into your account or calling the number on your card. Once activated, you can use your card to make purchases.
Tips for maximizing your credit card rewards
Get the most out of your credit card rewards with the following tips:
Credit card companies in Canada
Here are some widely known credit card issuers in Canada, along with their networks and notable cards. Credit card issuers are companies that lend money and provide credit cards. These issuers belong to credit card networks, which maintain the infrastructure that makes credit card transactions possible.
Back to Top