Work From Home Jobs Are in Demand and Often Pay More
Know where to look for work-from-home jobs and how to maintain productivity.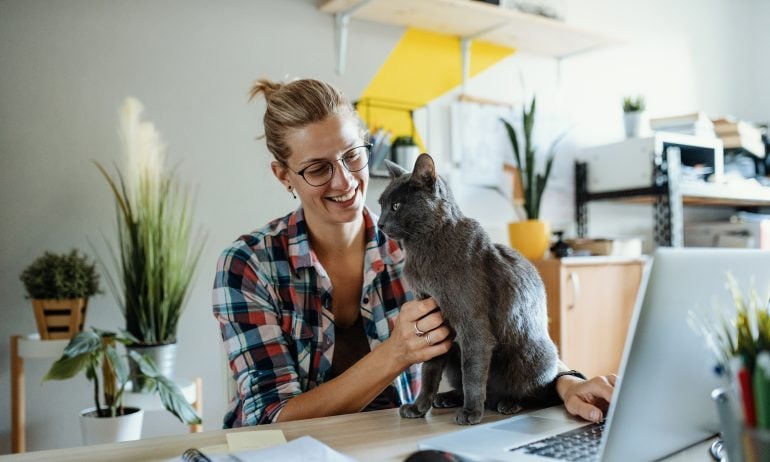 Many or all of the products featured here are from our partners who compensate us. This influences which products we write about and where and how the product appears on a page. However, this does not influence our evaluations. Our opinions are our own. Here is a list of our partners and here's how we make money.
You want to work from home but make money like you've got an office job, right? Benefits, too. You're looking for the just-right balance of work-in-my-PJs freedom and financial perks. Here's what to consider.
Work from home jobs often pay more
More than one-third (37%) of jobs in the U.S. can be performed entirely at home, according to a June 2020 study conducted by the University of Chicago's Booth School of Business.
These jobs typically pay more than those that can't be done at home and account for nearly half (46%) of all U.S. wages, the researchers report.
So it's more doable than ever if you know where to look, how to maintain your productivity and — if starting a work-from-home business — how to calculate a target profitability.
Track all the money you make
See the ins and outs of your cash, cards, and bank accounts at a glance.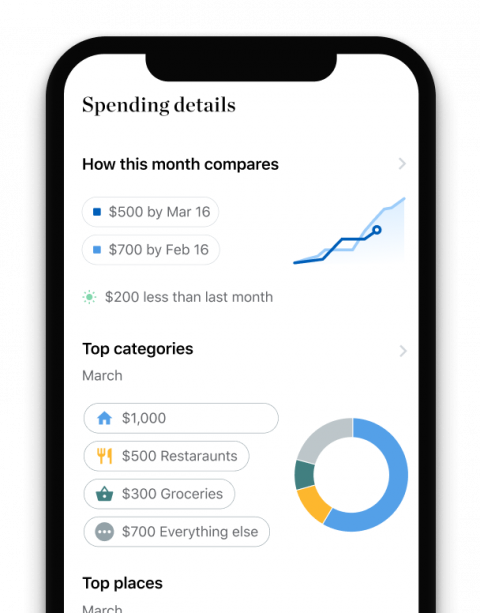 Working from home jobs are growing
The likelihood of finding remote employment is growing because of the transition away from office environments that many companies made during the coronavirus pandemic.
Most employers (83%) say the shift to remote work has been successful for their company, according to a January 2021 PwC survey of companies well-suited for work-from-home employees.
With an at-home job, you may get to dress (a lot) more comfortably and keep little Nemo — your dog, cat, goldfish or whatever — on your lap, but there's more to consider than your wardrobe. Here's how to get started.
Working from home job ideas
If your current employer doesn't embrace a work-from-home staff, you may find a bridge to your next job — or even a new career — working the gig economy.
Flexible work from home jobs
Today's freelance job marketplace, as well as an expanding array of full-time contract work, can provide side-hustle money, part-time income or full-time work flexibility. Here are some ways to turn your skills into at-home work:
Freelance for companies like Upwork and Fiverr.

Offer fitness training or personal improvement coaching.

Start a babysitting or pet walking service.

Launch a garden and yard maintenance or housecleaning business.
Maybe you found a product line or merchandise niche and don't mind spending nights and weekends packing and shipping. Or perhaps you've found a reliable dropshipper to supply and send out products for you.
It all started with eBay, the original mom-and-pop-to-consumers marketplace. But now there are many more choices: Amazon, Etsy, and even Facebook, as well as a multitude of open-your-own online store platforms.
It helps to follow a personal passion, buy smart (and low) and sell at an ample profit. Popular items to sell online in 2022, according to e-commerce platform Shopify, include:
False eyelash accessories.

Household cleaning supplies.
Of course, an online boutique selling your favorite, hand-selected style of clothing and accessories is always a favorite startup option.
Some of the most profitable current web stores include those selling health and beauty products; subscription services; and food and beverage businesses, Shopify says.
To get an idea of just how viable selling stuff online can be, do some quick calculations:
Find out what your inventory costs might be. Locate wholesale suppliers for the products you want to sell and multiply each item's cost by the number you want to stock.

Calculate your potential revenue by multiplying your sale price by the number of items you'll stock. A typical markup is twice the wholesale cost.

Consider additional costs such as website hosting (if you'll use your own website), advertising and marketing, taxes and payment processing, such as through PayPal or a merchant account.
Subtract the expenses totaled in No. 1 and No. 3 from No. 2 (revenue) for a rough idea of your projected profitability.
Become a social media influencer
Social media influencers are powering many work-from-home opportunities. Most of the money is made through product promotion of one kind or another. For example:
In the earliest days of online promotion, a blog could feature content targeted to a specific topic and make a decent amount of cash simply by plugging in Google ads. That strategy has become more difficult over time as consumers have developed a tendency to ignore such traditional advertising or are deploying web browsers with ad blockers.
For those of us who initially set up working quarters on a side table in a bedroom or at the breakfast bar in the kitchen, long-term productivity will require some work-from-home essentials, such as:
A comfortable chair and sit-stand desk.

An external monitor to accompany your laptop.

The ability to control or reduce noise.

Surroundings that are free from distractions.

Enough structure to your schedule to provide a transition from being at home to being at work.
When anything comes along as alluring as making a living while working from home, there are going to be scammers.
The Federal Trade Commission offers some big tipoffs that an opportunity you're considering may be on the shady side:
You have to pay money upfront to get the job, perhaps for training or materials.

The job offers high pay with extremely low effort.

Your employer issues you a check but asks you to use a portion of it for another purpose.
If you encounter any of these red flags, it's probably best to continue your work-from-home job hunt.