Google AdSense: What It Is and How to Make Money
With AdSense, advertisers compete for ad space on your content.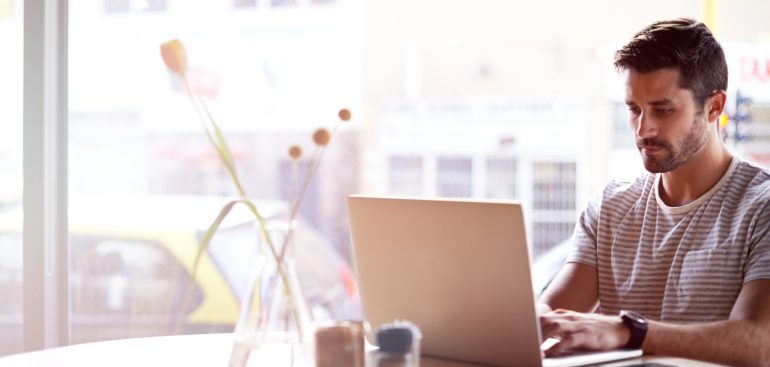 Many or all of the products featured here are from our partners who compensate us. This influences which products we write about and where and how the product appears on a page. However, this does not influence our evaluations. Our opinions are our own. Here is a list of our partners and here's how we make money.
You didn't start blogging to earn extra cash, but now you've got a nice following. Why not make money off of your passion project?
While Google AdSense isn't the only advertising service that lets you monetize your blog, it's the one you've most likely heard of. But how much you make is subjective and anything but simple.
Google AdSense is an advertising program you can use to make money on content such as blogs, websites or YouTube videos. Clients pay to advertise through it, and you get a piece of that revenue by hosting ads on your site or channel. Signing up for AdSense is free.
Track all the money you make
See the ins and outs of your cash, cards, and bank accounts at a glance.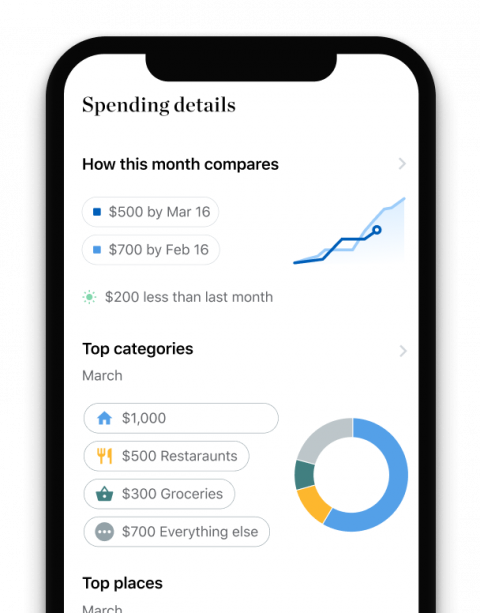 First, Google has to approve your website. Google doesn't disclose its metrics for approval. But if your site has unique content and complies with AdSense's policies, you're good to apply. You must be at least 18 years old.
Once you get approved, you can arrange for ads to appear on your site. You can choose which types of ads run and where on the page they will appear. But the companies that show up on your site bid for their right to be there.
AdSense lets its advertisers vie for space on your website based on your content, as well as how likely they are to get clicks on their ads from visitors. Google determines the latter through the advertiser's "quality score." Two factors are at play here. One is the click-through rate, or CTR. This is the percentage of visitors to your site that Google thinks will click on ads.
The other is a group of what Google calls "factors affecting the quality of user experience from viewing the ad." Google doesn't disclose what these are, but according to its help site, the relevancy of the ad and landing page experience are key.
How much does AdSense pay?
Advertisers look at the elements mentioned above and estimate what's called a cost per click, or CPC. This is how much they'll pay every time someone clicks on an ad from your site.
Think of your website as a landscape painting you've put up for auction. An auction house agrees to put it up for bid to landscape painting collectors. The higher quality the painting, the more competition there will be, and the more money you'll get.
Because Google doesn't release all of the metrics it uses, it's hard to project how much you'll actually make. But as a hypothetical example, let's say you get 2,000 views on your site in a month, and 1.5% of those people click an ad — that's 30 clicks. If an advertiser submits a bid of 75 cents per click, you would see up to $22.50 for that month.
Create a money-making strategy
With income so dependent on these factors, it helps to have some strategy. Google has its own tips for making more money with AdSense, but here are a few guidelines:
If you post original recipes but also use your blog to do personal journaling, split the site in two and monetize the one with more focused content. This will make it easier for advertisers to match ads to your site. Focusing your content also will help you show up when people search on Google. If someone searches for "best chocolate chip cookies," he or she is more likely to click on the headline "Best Chocolate Chip Cookies - DanCooks" than "Dan's Cool Chocolate Chunk Cookie Explosion Recipe." Then, if your recipe is straightforward and your voice stands out, people will stay to read it.
Your website becomes more attractive to advertisers if people who visit intend to browse for a while. Social media presence is great for free traffic. Updating Facebook pages, Twitter and Pinterest whenever you post is a good place to start. If your following is big enough, look into sending out a newsletter.
Place ads in visible places
Advertisers want people to see their ads, and you want people to see your content. It's difficult to solve for both, but usually one or two ads placed in plain sight will do the trick without taking over your page. This is one of the hardest things to get right, so don't be afraid to play with ad placement over time.
Google has a few guidelines that allow it to disable AdSense on your site. Most of the guidelines are aimed at people who make content with the purpose of getting as much money from AdSense as possible, not at people with a good product or one they're passionate about. This includes posting hate speech, advertising fake goods and posting copyrighted material. Check out Google's policies to make sure you aren't violating them.
These tips won't work if you don't enjoy working on your site. You'll find it easier to focus your blog and advertise if you're creating something you believe in. If you end up focusing more on revenue than you want to, you can dial back the ads for a bit and take a breather.