4 Ways to Make Money From Your Podcast
Podcast hosts can earn money through affiliate marketing, donations and selling their own merchandise.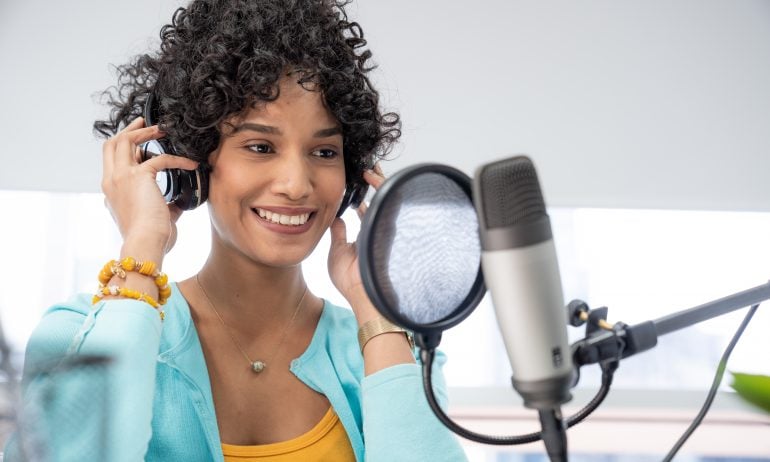 Many or all of the products featured here are from our partners who compensate us. This influences which products we write about and where and how the product appears on a page. However, this does not influence our evaluations. Our opinions are our own. Here is a list of our partners and here's how we make money.
Podcasting is not a get-rich-quick scheme. Making money from the medium takes time. You need to build a loyal, engaged following willing to buy what you're selling, literally and figuratively. Even then, earning a living from your show may prove an elusive goal.
Only a handful of podcasts earn big money. Shows like "The Joe Rogan Experience," "My Favorite Murder" and "Armchair Expert" earn millions of dollars each year. They also average tens of millions of downloads each month and typically pull from multiple revenue streams, like advertising, sponsorships and live events, to build a profit.
It is possible to make money with far fewer followers. Affiliate networks like Amazon Associates sponsor podcasts with as little as 1,000 downloads per episode. That's nothing to sneeze at. Only around 20% of podcasts hit that mark. You can also solicit donations from your listeners or sell custom merchandise.
Interested in turning a profit from your podcast? Try one or more of the following ways to monetize your show.
Money management made easy
NerdWallet tracks your income, bills, and shows you ways to save more.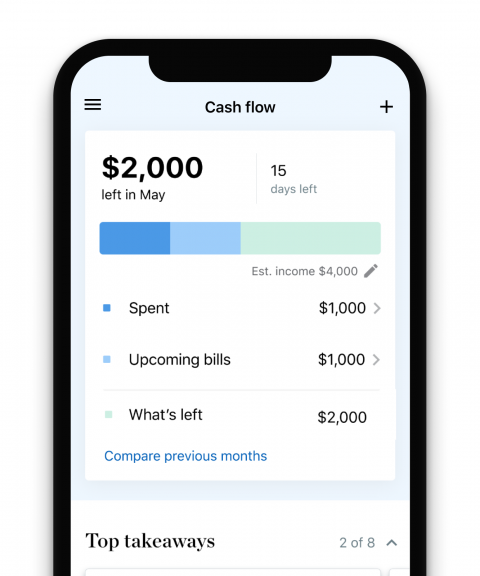 Affiliate marketing is essentially getting paid to refer listeners to another company's product. Where do you find those partners? The most efficient way is to go through a network like Amazon, Buzzsprout or Podcorn.
Here's how affiliate marketing might work on a podcast:
You host a parenting show and mention your go-to brand of baby wipes. You tell your listeners where they can buy those wipes, using your personalized link. If one of your listeners uses that link to buy some wipes, you earn a small commission. You can also link to the product in your show notes and on your podcast's website.
Keeping your audience's trust is crucial. So disclosing that you earn money from your recommendations is good practice.
Popular podcasts will draw the attention of advertisers that will pay you to plug their products in ads that air during your show. (Sponsorships are one way people make money on TikTok, too.) Sponsors typically pay $18 to $25 for every thousand monthly downloads, also referred to as CPM. So the more an episode is downloaded, the more money you make.
Unlike affiliate marketing, which pays you a commission for actual business, sponsorships essentially pay for potential business. There is, of course, the risk your listeners won't be enticed to buy. That's why advertisers are particular about which shows they invest in.
Sponsors tend to gravitate toward shows with at least 5,000 downloads per month. Fewer than 10% of podcasts achieve this feat. You can still attract sponsors with a smaller audience, though, especially if your podcast hits a niche that aligns with an advertiser's target market.
Get financial support directly from your listeners through one-time and monthly donations.
Patreon is a popular platform for podcast hosts to solicit and maintain monthly memberships. You can also accept payments through PayPal or Stripe, adding a donation button right on your website.
Offering your listeners something in exchange for their support, like swag, exclusive episodes or live chats, will encourage them to invest in your podcast.
Have a logo and an audience loyal enough to wear their support on their sleeve (or coffee mug)? Then you can make money with branded merchandise. But you'll also need an e-commerce store, someone to make your products and a place to store your inventory.
You can tick all three boxes with services like Shopify and Spring, which host your store, help you design products and handle the logistics of fulfilling orders and managing inventory.