Become a Lyft Driver: Requirements, Earnings and More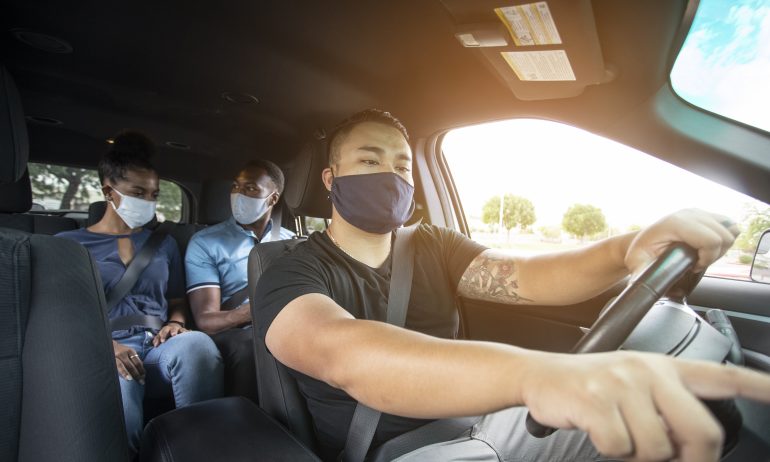 Many or all of the products featured here are from our partners who compensate us. This influences which products we write about and where and how the product appears on a page. However, this does not influence our evaluations. Our opinions are our own. Here is a list of our partners and here's how we make money.
To drive with Lyft, you must first determine if you, your vehicle and your current insurance coverage meet the company's requirements. The exact requirements may vary from state to state. Nevertheless, we'll explore more about becoming a Lyft driver below and look at how to make money behind the wheel.
Although requirements vary depending on the state, these are the basic musts to be a Lyft driver:
Meet your region's minimum age to drive for Lyft, which ranges from 21 to 25.

Have a current and valid driver's license. (In some states, you need at least one year of licensed driving experience.)

Pass a screening process, which includes a criminal background check and review of your driving history.

Have current auto insurance with your name on the policy.
Lyft vehicle requirements
Vehicles must meet Lyft's safety requirements, which vary by state. Here are the basics:
Cars must have four doors and a minimum of five seatbelts.

Vehicles must pass any necessary inspection required by your city or state.

Vehicle age requirements for your city and state must be met.

Vehicles cannot be taxis or stretch limousines.
Lyft insurance requirements
To drive with Lyft, you need a personal auto insurance policy that satisfies your state's minimum coverage requirements.
Lyft offers insurance for its drivers while they're on the clock, but the coverage varies depending on the type of incident and if the driver is waiting for a passenger or has one in the vehicle.
If you want to become a Lyft driver, talk with your insurance provider before signing up. The company could cancel your policy if you don't disclose the new gig. In talking with your provider, you could also identify coverage gaps, which may lead you to buy rideshare insurance or, if that's unavailable in your location, commercial insurance.
How much do Lyft drivers make?
Still want to give Lyft a test drive? Expect to earn $5 to $25 per hour with Lyft, according to SideHusl.com, a review site for money-making platforms. However, gig drivers across the country are pushing for a minimum wage because many have found their earnings fall below their state's pay guidelines.
How much you make per trip generally depends on the time it takes and the distance traveled. You also receive 100% of any tips paid — a solid reason to be communicative and keep your vehicle clean.
You may maximize earnings through Lyft's Bonus Zones, which pay drivers a bonus for accepting rides or picking up riders in specified, busy locations.
Whether you take advantage of the Bonus Zones feature as a general strategy, its underlying concept holds true: Driving where and when it's busiest, with high ride demand, yields higher rates. So, for example, driving downtown at rush hour or late at night on Halloween may be more fruitful than driving in the middle of a weekday.
One big note regarding earnings: As a Lyft driver, you're on the hook for gas and vehicle maintenance, and you must handle gig worker taxes on your own.
Explore other ways to make money
Or you could move food and packages rather than people through delivery services like Uber Eats, DoorDash and Instacart, which have less strict requirements.
Before signing up for anything, learn more about what it means to work in the gig economy.
Get started with budget planning
Check your current spending across categories to see where you can save