Make Money Delivering With Uber Eats: Requirements and Pay
Deliver food instead of people around your area. It's easy to sign up and you can cash out fast with Instant Pay.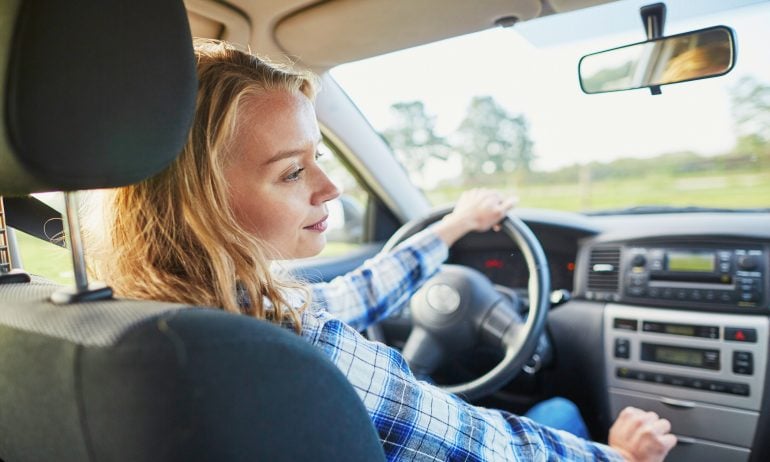 Many or all of the products featured here are from our partners who compensate us. This influences which products we write about and where and how the product appears on a page. However, this does not influence our evaluations. Our opinions are our own. Here is a list of our partners and here's how we make money.
If you want to become an Uber driver but are put off by tales about drunk passengers, you can make money by transporting food instead of people with the company's meal delivery service.
Here's a guide to how to get started as a delivery person for Uber Eats.
It's easy to sign up. All you need is a method of delivery and a smartphone.

You're paid per delivery and can take rides at any time

Get paid once a week or use Instant Pay to cash out up to five times a day
Uber Eats is available in several U.S. cities — big ones like New York as well as smaller ones like Bozeman, Montana — and it keeps adding locations. Check its website to see if it's available in your city or state.
Money management made easy
NerdWallet tracks your income, bills, and shows you ways to save more.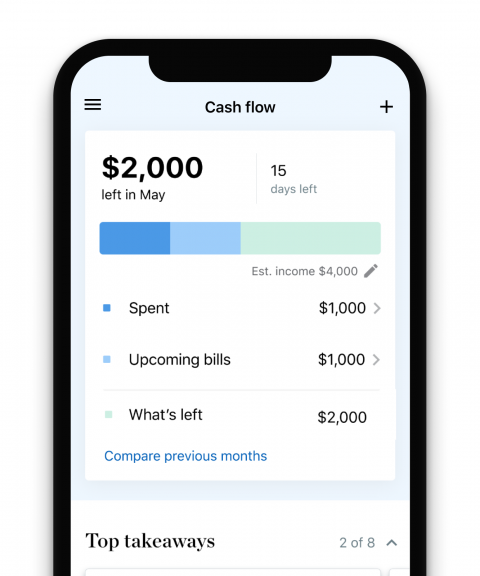 Delivery workers with Uber are not subject to the same rules and regulations as regular drivers for Uber or Lyft. Your car doesn't need to have four doors or meet additional requirements to start working for Uber Eats.
Here are a few basic requirements to become a deliverer for Uber Eats.
A method of transportation: Depending on your city, you can make Uber Eats deliveries with a car, scooter or bike. Any two- or four-door car will work, as long as the vehicle is no more than 20 years old and you hold a driver's license, insurance and registration for it. A scooter must also be no older than 20 years and have a motor under 50cc. You also can deliver on a bike, provided you specify that as your delivery method when you sign up.
Age: To become an Uber Eats driver, you have to be the minimum age to drive in your city and have at least a year of driving experience. You must be at least 19 years old to deliver via scooter or 18 to deliver via bike.
"

Uber provides insurance that covers you from the moment you accept a job until you complete it.

"
Insurance: You should have enough insurance for your vehicle. Uber provides up to $1 million of liability insurance during deliveries; it covers you from the moment you take a job to when you complete it. Between rides, you get some injury and liability coverage, but not much. Let your personal insurance company know you're delivering for Uber, since the policy may be canceled if the company finds out. Discuss the amount and kind of insurance you need for the period between deliveries.
A smartphone: You can use any smartphone that supports the Uber app. You need to have a robust data plan because you'll be using either the Uber app or a navigation app during the entire work time.
A background check: Create an account with Uber Eats. Once you upload a few documents to your account, Uber will perform a background check, which can take several days.
You may also need to buy additional gear, such as an insulated bag for food or a car charger for your phone.
To get started, download the Uber app. If you already drive for Uber, you'd have the app and can start making deliveries now. You accept deliveries through the same app.
If you're new to Uber and want to only make deliveries, you have to take these additional steps:
1. Register and complete forms. If you don't have an account, create one on the Uber app or online. Fill out any necessary information and upload any documents you need for the background check.
2. Set up your preferences. To receive your earnings, you can link your profile to a checking or savings account, as well as a debit card if you wish to use Instant Pay. For navigation, you can use the Uber app. To use an alternative one such as Google Maps or Waze, you can change the default in the Settings tab on the Uber app.
Once your background check clears and your method of payment is set up, you can start making deliveries.
The pickup and delivery process is straightforward. Here's how orders work:
1. Go online. You can take deliveries at any time by clicking into the app and selecting the blue "go" button on the home screen. The app will display deliveries as soon as they become available for as long as you're online.
2. Accept deliveries. When deliveries become available, the app will flash and beep to notify you and show you the general location where you need to go. To accept, click anywhere in the app within 15 seconds of receiving the notification, after which you'll get directions to your destination. If you don't accept in time, the offer will go to another driver in the area. Occasionally, you may get another request to pick up another order at the same restaurant, or a nearby restaurant, and deliver both. If you accept both, you will pick up both orders and deliver them in the order you received them.
"

There's no required window for you to complete your delivery, and you won't be penalized if traffic delays affect you.

"
3. Pick up the food. Check that you have the correct order before you head out to deliver. Everything is paid for by the customer, so there's no need to handle any money. If there's a mixture of hot and cold foods, try to keep them separate. Store the food upright and in a position where it's unlikely to fall over. An insulated food bag is great for this.
Navigate to the location using your preferred app. You and the customer will receive an estimated time for the delivery. There's no required window for you to complete your delivery, and you won't be penalized for traffic delays.
4. Deliver. Once you reach your destination, check in the app for any notes the customer may have left, such as the apartment number or whether a roommate can receive the order. The customer may not mind coming out to meet you, but if you're asked to take the order to the door, find a safe place to park before you get out. You can also call the customer to work out which delivery method works best for both of you.
5. Complete the order. Once you've delivered the order, swipe right on the app to complete the job.
Repeat the process for as many deliveries as you want. The app will continue to notify you of deliveries for as long as you're online. To take a break and stop receiving delivery alerts during that time, you have to go into the app's trip menu and switch your status to go offline. You won't be penalized for doing this; you just won't be offered rides until you switch your status back on.
How much does Uber Eats pay?
There's no set price for delivering with Uber Eats. Instead, the payment per trip is calculated through a formula that takes into account factors including distance and the delivery fees that the customer pays. After each delivery is completed, the customer has the opportunity to tip you through the app and give you a rating according to a system similar to the one for Uber drivers. You can earn extra money by delivering in "surge zones." These show up on the app's map during busy times.
Payments are made weekly to your linked direct deposit account. Uber also offers Instant Pay, which lets you transfer your earnings to a debit card up to five times per day. You also can view your earnings at any time by clicking on the "Earnings" tab in the app.