How to Start Working Odd Jobs at TaskRabbit
This app can connect you with paying gigs such as raking leaves and waiting in line.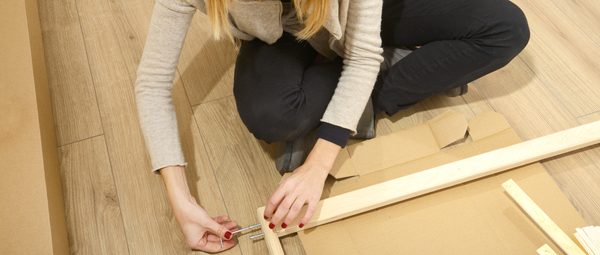 Many or all of the products featured here are from our partners who compensate us. This may influence which products we write about and where and how the product appears on a page. However, this does not influence our evaluations. Our opinions are our own. Here is a list of our partners and here's how we make money.
For people looking for ways to make money by doing jobs on the side, TaskRabbit can be a solid option. But before you make yourself available to assemble Ikea furniture and run errands, be sure you know what's involved.
TaskRabbit is a task-based service that operates in over 50 U.S. cities and connects users, called Taskers, to paying gigs. Taskers are paid an hourly rate, minus a service fee. There's also a possibility of tips, 100% of which go to the Tasker. Jobs that have the "highest earning potential" are handyman-type tasks, moving, and cleaning, according to the company.
Spend smarter. Get rewarded.
Link your cards to see which ones will earn the most from your spending — and new ones to check out.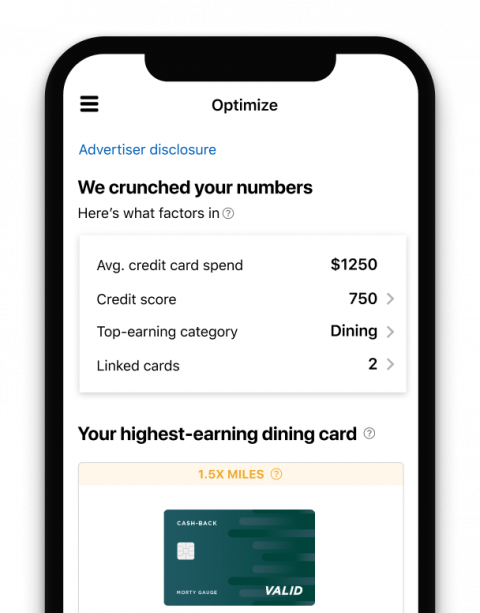 How to work with TaskRabbit
To be eligible, you must be age 18 or older, have a checking account, credit card and smartphone, and pass background and ID checks.
To register on the site, you'll have to provide basic information about yourself, upload a profile photo, set up direct deposit, set pay rates and state your level of experience for your task categories.
For each service you provide, you'll also have to add a "quick pitch" detailing why people should pick your services (more on that later). To help you maintain positive reviews and ratings, TaskRabbit recommends limiting those services to ones you "can perform at a high-quality level."
If TaskRabbit approves your application, you'll be charged a nonrefundable $25 registration fee and have to attend an orientation before you can start completing tasks.
Learn about how to attract clients and succeed below.
TaskRabbit jobs to consider
Here are just a few ways to make money on TaskRabbit. (Note: Some task types may be available only in certain cities and some have been temporarily suspended due to the COVID-19 pandemic.)
Run errands. Pick up dry cleaning. Drop off packages at the post office. Get prescriptions filled. These errands are a logistical pain for most people. Ease their burden at a rate of $35 or more per hour, depending on your city and the errands required. You'll get bonus points, and dollars, if you have a reliable vehicle, since some errands may require a car or truck.
Make deliveries. Delivery tasks are among the most in-demand on TaskRabbit. Assignments may include delivery of items such as groceries to a busy mom, doughnuts to an office meeting and beer to a party. Beginner Taskers typically are hired at about $20 per hour, according to TaskRabbit's Tasker app. You need access to transportation to complete delivery tasks, in most cases. Also, you won't get reimbursed for expenses like gas or parking.
Wait. Yes, you can get paid to wait — in line, on a field, for a delivery, you name it. In Washington, D.C., for example, Taskers can earn $35 per hour or more to snag someone a spot at a hot new restaurant or hold a field for a recreational sports team. All you need is a good book, a blanket or chair and a few hours of free time.
Decorate. Turn your creative talents into a side gig. You can help decorate for an event such as a wedding or house party or simply help clients hang pictures on their wall or put up Christmas lights. Rates for decoration typically start at $18 per hour.
Assemble furniture. Putting together Ikea furniture is a skill that can earn you big money. Taskers in Chicago, for example, often command over $40 an hour to assemble furniture, and some charge as much as $70 an hour. Unless otherwise specified, you're expected to bring your own tools to complete assembly.
Help at a party. Pick up gigs as a bartender, server or caterer for events. Taskers might also be called on to greet guests and help with setup and cleanup. Some requests for party staff may be more unconventional, especially around Halloween, when Taskers can often get gigs that simply require them to dress in costume and mingle with guests.
Do yardwork. Enjoy getting your hands dirty in the garden? Help someone who doesn't, or doesn't have the time to do it. Taskers can pick up gigs mowing lawns, raking leaves, shoveling snow, trimming trees and planting flowers. TaskRabbit suggests setting your rate at $23 an hour to start, though you can increase it based on your experience level and whether you have your own equipment, such as a lawn mower or weed trimmer.
Clean house. Few people like to clean. That's probably why so many people are willing to pay $50 an hour or more to have someone else do it. You can be that someone else by purchasing a mop and other cleaning supplies. You can land a one-time cleaning gig or a recurring stint, depending on the request.