How to Become an Uber or Lyft Driver: A Beginner's Guide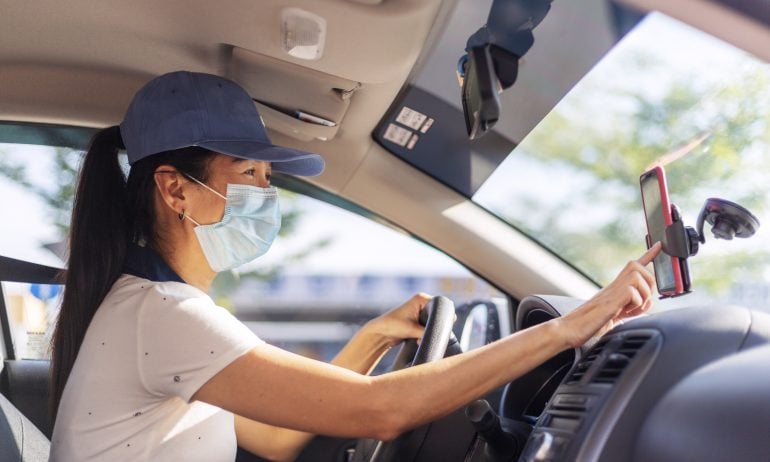 Many or all of the products featured here are from our partners who compensate us. This may influence which products we write about and where and how the product appears on a page. However, this does not influence our evaluations. Our opinions are our own. Here is a list of our partners and here's how we make money.
Driving for Uber or Lyft is often presented as an easy way to : sign up, then drive. But the reality is not that simple.
You need to meet certain age, vehicle and insurance requirements, and pass a background check — which can take a few weeks — before you can start earning on either platform.
Here's what you need to know to get started.
Uber and Lyft have slightly different requirements for drivers. Here are the basics for each service:
In general, Uber or Lyft vehicles must be in good working condition, have four doors and meet state requirements, such as passing a smog test or having up-to-date registration.
Each service also has specific requirements for cars:
Uber and Lyft drivers need to have auto insurance coverage in their name. Minimum insurance requirements vary by state, and some places have special requirements for ridesharing drivers.
Both ridesharing services also maintain insurance coverage on behalf of their drivers, which kicks in after you've accepted a ride request, but may also apply if you're waiting on a request (if your personal insurance doesn't cover the incident).
Talk with your insurance provider before signing up as a ridesharing driver — it could cancel your policy if you don't disclose your new gig. Your personal policy could also leave you with coverage gaps. In that case, consider , if it's available where you live. A commercial auto policy may be required for certain types of Uber drivers.
Drivers can expect to earn between $5 and $20 per hour with Uber and $5 to $25 per hour with Lyft, according to SideHusl.com, a review site for money making platforms.
The amount you make as an Uber or Lyft driver depends on when, where and how frequently you drive, plus any tips or bonuses you may receive. Note that drivers must pay for gas and vehicle maintenance, and navigate on their own.
Familiarize yourself with the various earning and bonus options offered by each ridesharing service. Check for guaranteed-pay promotions in your area, which ensure your weekly or hourly earnings as long as you meet certain requirements.
Take advantage of peak hours — when demand for rides is high — through Uber surge pricing. That might mean waiting for rides after a special event or making yourself available to drive during the morning commute.
You can also earn more through programs like Lyft's Personal Power Zone, which pays drivers a bonus for accepting rides or picking up riders in specified locations.
Maintaining a stellar rating can also boost your earnings, so remember to keep your car clean, be friendly and use a reliable GPS.
If driving for Lyft or Uber isn't for you, you could try making money by transporting food or packages rather than people. Some delivery services, like and , have looser requirements. For example, you may be allowed to drive an older car or use a scooter instead.
Before signing up for anything, learn more about what it means to work in the .