How to Become a Virtual Assistant
Look for openings on job-board websites or pitch your services as a self-employed worker.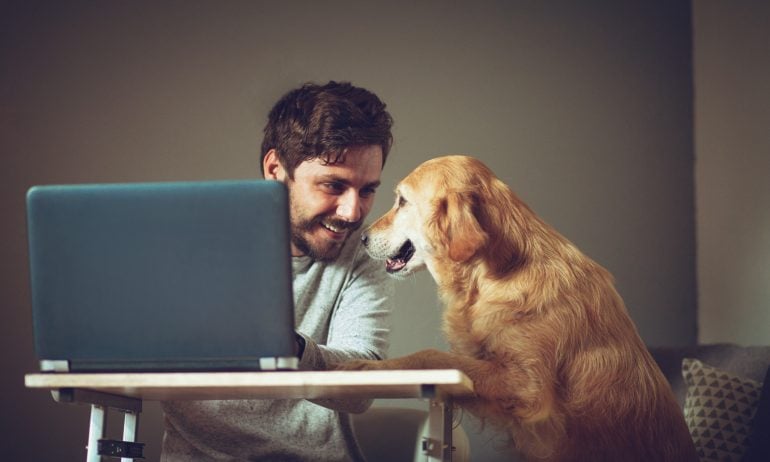 Many or all of the products featured here are from our partners who compensate us. This influences which products we write about and where and how the product appears on a page. However, this does not influence our evaluations. Our opinions are our own. Here is a list of our partners and here's how we make money.
There are seemingly countless remote job opportunities. Yet, people gravitate toward certain ones more than others. Among them: virtual assistant.
Virtual assistant is one of the most common work-from-home jobs posted on FlexJobs, a job-search database for remote and flexible positions. But what exactly does a virtual assistant do, and what makes it so popular?
Here's what to know about the role and how you can land a job as a virtual assistant.
What is a virtual assistant?
A virtual assistant is a remote worker who supplies administrative support to individuals, groups or businesses. Virtual assistants are often contractors or freelancers with flexible schedules, although many work part-time or full-time for employers.
Track all the money you make
See the ins and outs of your cash, cards, and bank accounts at a glance.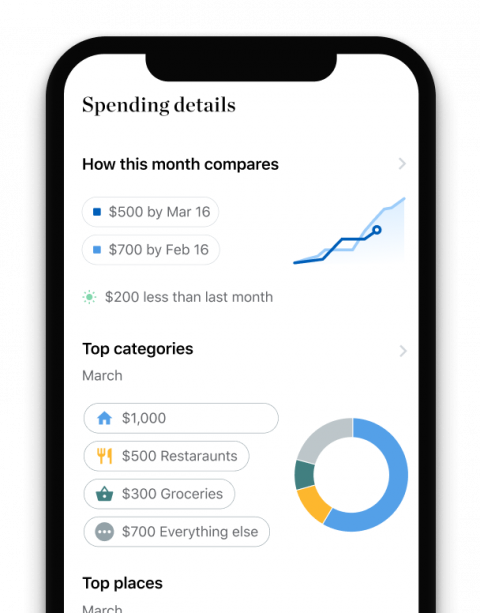 What does a virtual assistant do?
Virtual assistants usually carry out administrative assistant duties. However, the role can look different depending on the client or company. At times, it can function more like an executive assistant or project manager.
Some virtual assistants are hired for a specialized skill, such as digital marketing, and others are expected to juggle several tasks. Typical responsibilities include:
Managing calendars and scheduling.

Making travel arrangements.

Handling email and phone communications.

Updating a company's website.

Managing social media accounts.
Businesses and professionals need virtual assistants for a wide range of purposes. That's likely why there are so many opportunities available. If you're interested in this career, read through a few job descriptions online to better understand what the day-to-day looks like.
How much do virtual assistants make?
Virtual assistants generally make $10 to $30 an hour. The average base pay for virtual assistants is $18.68 per hour, according to data from Indeed, a job search engine. That's more than double the federal minimum wage.
But the amount you earn can be higher or lower depending on factors such as location and experience. Those who work as freelance or self-employed virtual assistants can set their own rates.
How to become a virtual assistant
All right, you're sold. Now what? Make sure you have a solid grasp of what the virtual assistant job entails. Then, put a plan in motion.
Here are a few steps you can take to get started as a virtual assistant:
Does the job require knowledge of a certain software? Do you possess strong organizational, communication, time management and other sought-after skills for the role? If so, highlight these in your resume, cover letter or pitch. Part of what makes this job attractive is that it's easy to transfer skills from other jobs. But if you're not fully qualified for the position, taking online courses or trainings can get you up to speed.
Decide on the job responsibilities and pay rate you desire. Then, pursue positions that meet your preferences. You'll have more control over this if you're planning to work as a freelancer or start your own business.
Ask friends, family and acquaintances for job leads. You can also join virtual assistant groups on social media platforms or reach out to virtual assistants via LinkedIn or email. That will allow you to connect with people in the field who can answer questions about the role and offer career guidance.
4.Start applying for jobs or pitching your services
Get your resume in tiptop shape and send it out to potential employers. If you're a freelancer or self-employed, the job hunting process can look a little different; it might involve creating a portfolio or a website to promote your business, for example.
Where to find virtual assistant jobs
You can find virtual assistant jobs the same way you would most jobs: Search for open positions on job marketplaces such as Indeed, FlexJobs or Remote.co. Lean on your networks. You can also research companies that hire virtual assistants and reach out to them directly. FlexJobs has compiled a list you can use as a starting point.
Alternatively, you can take the initiative and offer your services as a freelance virtual assistant through money-making apps like Upwork and Fiverr. With these types of platforms, you'll usually create a profile, choose your ideal rate and submit a proposal to prospective clients.
You can also set up your own virtual assistant business. But remember, you'll have to do all the legwork yourself, from choosing a business model to drumming up work.

Want nerdy knowledge that's personalized to your money? Bring all your money into one view, and get tailored insights to make the most of it. Learn more.