Rover vs. Wag: Which App Is Better for Making Money?
Compare sign-up processes, requirements and pay before choosing between the Rover and Wag dog-walking apps.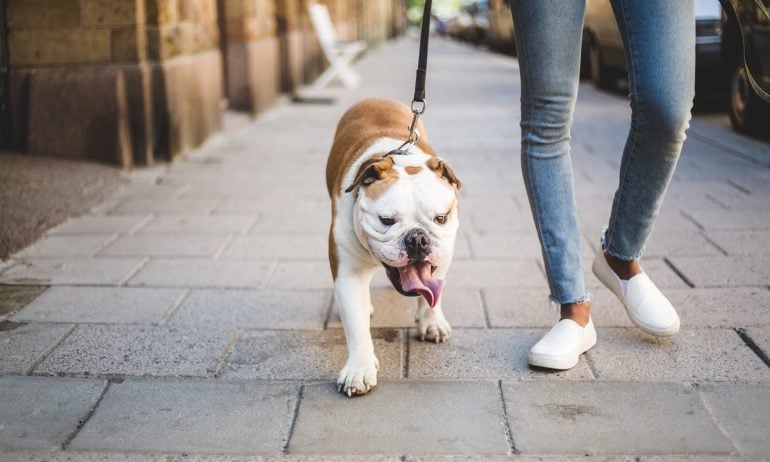 Many or all of the products featured here are from our partners who compensate us. This influences which products we write about and where and how the product appears on a page. However, this does not influence our evaluations. Our opinions are our own. Here is a list of our partners and here's how we make money.
For pet-lovers, getting paid to hang out with furry friends might sound like a dream. But it's actually a very real possibility. If you have personal or professional experience caring for animals, you can easily make money as a dog walker or sitter.
Rover and Wag, two popular pet-sitting and dog-walking apps, can quickly connect you to paying gigs. The services have similar requirements and offer flexible schedules, but their payment details and caregiving opportunities differ. Here's what to expect with Rover and Wag.
Rover is an online marketplace for pet care. The platform offers opportunities to make money as an independent contractor through dog-walking, pet-boarding, doggy day care, housesitting and drop-in services.
First, you need to create a profile through the Rover website or app. This includes adding basic contact information, a photo, your services and rates. You must download the Rover app if you plan to provide drop-in visits, doggy day care or dog-walking services.
You'll set preferences, such as the times you're available and what size dogs you're comfortable working with. Then, fill in your experience, add photos and testimonials, take Rover's quiz and submit to a background check. The background check may cost a small fee, depending on which services you offer. Most profiles are approved within five to 10 business days.
Once the application is approved, pet owners can view your profile and availability, contact you and book services through Rover.
What are the requirements for Rover?
In order to become a dog walker or provide other services on Rover, you must:
Be 18 years or older and live in an area where Rover operates.

Complete your profile and pass a background check.

Have the latest version of the Rover app (required for most services).

Live in a residence that allows pets (if you plan to care for dogs in your home).
Check with your local government for additional requirements.
The amount you make depends on the service (or services) you provide and how often you work. Those who offer overnight dog or cat boarding can make twice as much as sitters who don't, the company says you can also earn tips.
Pricing plays a key role. Rover allows you to set your own rate, but takes a 20% service fee from each booking. Sitters with RoverGo — a premium version of the app — get charged a 25% service fee per booking.
Your funds are available to withdraw two days after completing a service with Rover. You get paid via direct deposit. To set up payment, you'll need your social security number and bank account information.
Money management made easy
NerdWallet tracks your income, bills, and shows you ways to save more.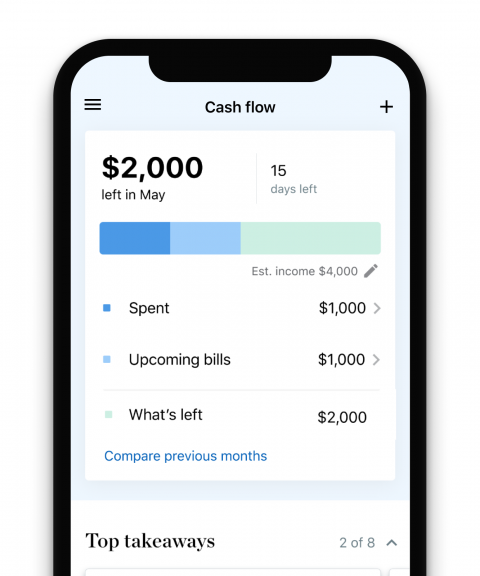 Wag is another platform for dog walking, pet sitting, boarding and drop-in gigs. You can also get paid for pet training. Wag caregivers work as independent contractors, not employees.
Complete an application online or in the Wag app to get started. Similar to Rover, the application involves creating a profile, sharing information about your previous experience with dogs, taking a five-to-10-minute quiz on dog safety and care, and passing a background check. Wag charges a $49.95 application processing fee.
You may consider getting endorsements from family or others who can vouch for your experience to give you more credibility as a walker or sitter. The company says it prioritizes applicants with the most endorsements first, which means the more you include, the faster the process will likely be. Applications take an average of 14 days to process.
After your application gets approved, you'll need to set up an account on the Stripe payment platform. This involves entering your bank account or debit card details, depending on how you wish to get paid. Then, you can start taking on work. Pet owners set up bookings with times, dates and instructions. Owners will either choose you specifically to provide care, or Wag will recommend you, depending on the type of service requested. You'll get a notification and can confirm through the app.
What are the requirements for Wag?
Before you submit an application, make sure you're eligible for Wag. You need to:
Be age 18 or older and legally authorized to work in the United States.

Live in a city where Wag operates.

Pass a safety quiz and background check.

Live in a residence that allows pets (if you plan to board dogs in your home).

Once approved, download the Wag Pet Caregiver app on an iPhone or Android. This is different from the regular Wag app found in the Apple App Store and Google Play Store.
Earnings vary based on factors like the services you offer, rates you set and the length of time you provide care. Wag also allows pet parents to tip caregivers, and you'll receive 100% of any tips you earn.
The average cost of a 20-minute walk is $12.75 to $19.99 for one dog, according to Wag. To earn more, you could do a 30-minute walk, which has an average cost of $17 to $26.99 for one dog. Hour-long walks cost an average of $25.50 to $36.99.
Dog sitters on Wag charge an average of $39 to $59 for one dog to sleep over. You can get paid extra if an owner has more than one dog or requests recurring walks.
But here's the kicker: Wag takes a 40% cut of your payout for walks, drop-ins, boardings and sittings. That's twice as much as Rover's fee. The site takes 30% for in-home and digital training services. That said, you can set your own rates with Wag, so it's possible to include the 40% cut in the price you charge pet parents. 
Wag's weekly pay period runs from Tuesday through Monday. Payments are issued to your Stripe-connected bank account every Friday. You can get paid more quickly using the Instant Pay feature, which sends your money immediately to a Stripe-connected debit card for a 3% fee, or a minimum of $1.99.
Rover vs. Wag: Which dog-walking app should I choose?
Rover and Wag feature the same services, with a couple of exceptions. Both allow you to walk, sit or board pets for money. But you can run a doggy day care only through Rover, and you'll have to use Wag to work as a trainer.
Seeking work that's available through either app? Rover might be the way to go. Applications take less time on average to get approved, so you can start working sooner. With Rover, you'll also keep more of the money you earn; its 20% commission fee is significantly lower than Wag's 40% fee.
Remember, you'll work as an independent contractor, rather than an employee, for whichever company you choose. That means you won't receive employment benefits, such as insurance, or have income tax automatically withheld. Consider these costs before signing up to work in the gig economy.
___________________________________