15 Best Side Hustles for College Students
Jobs that offer flexible working hours, like food delivery or babysitting, make some of the best side hustles for college students.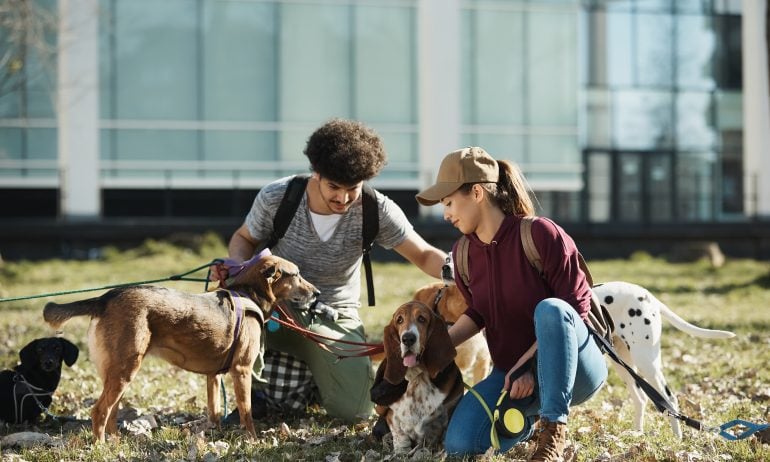 Many or all of the products featured here are from our partners who compensate us. This influences which products we write about and where and how the product appears on a page. However, this does not influence our evaluations. Our opinions are our own. Here is a list of our partners and here's how we make money.
Side hustles can be an attainable way for college students to make a little spending money or to help fund education and living expenses. For most students, side jobs need to meet two main criteria: offer flexible schedules and be readily available. Here are some ways to make money as a college student that may fit the bill.
15 of the best side jobs for college students
1. Babysitting or nannying 
Are you responsible and good with kids? Working as a babysitter or nanny might be a great option for you. Child care positions can pay fairly well, especially if you have experience or credentials such as a CPR certification. The American Red Cross has online CPR classes for $37, and some organizations offer classes for free.
Your location and the number of children you care for also influence how much money you'll make. The average rate in the U.S. for babysitting one child is $22.68 per hour, according to the caregiving website UrbanSitter. Plus, these gigs often come with downtime for studying when kids are sleeping or busy doing their own homework.
Try asking friends or family for recommendations to get started.
If you're a dog person, get paid to take walks in your spare time. Sign up for services like Rover and Wag to tap into existing pet-owner networks or start your own business.
As with babysitting, pay can vary depending on location, experience and the number of pooches in your care. You get to set your rate, but the average pay for professional dog walkers ranges from about $14 to $19 per hour, according to data from employment marketplace ZipRecruiter. Walking for an hour or two between classes or on weekends can add up.
3. Pet sitting or housesitting
Apps such as Wag and Rover can also connect you to paid pet sitting or pet boarding gigs. This type of work usually requires you to be available for longer stretches of time in a day compared with dog walking, but that can mean more money in your pocket.
Check sites like HouseSitter.com and House Sitters America for house sitting jobs. Staying at someone else's home is a great way to get a much needed break from cramped dorm rooms and bothersome roommates, and you'll get loads of study time as a bonus. But be prepared to tackle light chores, such as collecting mail or watering plants.
Sitters generally make between $20 and $100 per day depending on the area and scope of responsibilities.
4. Driving for Lyft or Uber
Working around your classes as a rideshare driver might appeal to you. First, check if you meet the age requirement to become an Uber driver or Lyft driver in your city. Then, research the pay potential.
Many factors affect how much drivers make, including ride length, demand, bonuses and tips. The average pay for Uber and Lyft drivers is about $15 to $25 an hour, according to SideHusl.com, a site that reviews side job platforms.
It's worth mentioning that driving gigs come with their share of expenses too. You'll need to have a car and pay for your own gas, maintenance and rideshare insurance, for example. Many drivers earn less than the minimum wage in their state when all is said and done. Do some careful calculations before you go this route.
Track all the money you make
See the ins and outs of your cash, cards, and bank accounts at a glance.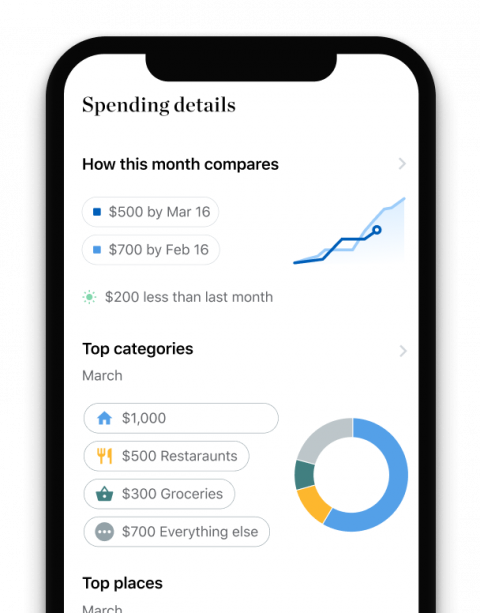 5. Delivering food, groceries or other items
Prefer not to drive strangers around? Transporting meals, groceries or packages might be more your speed. You can sign up for a courier position through services like DoorDash, UberEats, Instacart and Shipt. Delivery drivers earn about $18.60 per hour on average, according to job listing site Indeed.
You don't necessarily need a car, though. Many companies allow you to make deliveries by bike or scooter, which can reduce your out-of-pocket expenses.
6. Shopping for groceries
If your transportation is unreliable or commuting constantly doesn't appeal to you, try strictly grocery shopping. You can sign up to shop instead of drive with Instacart, Amazon or similar companies. The role is simple: You'll track down items in a store or warehouse to fulfill customers' orders and prep them for pickup.
In-store shoppers often get to choose their own schedules, which suits the student lifestyle, and there are minimal requirements to get started. However, shoppers generally don't earn tips. Instacart's in-store shoppers make about $16 to $20 an hour, according to Glassdoor, a job review site.
7. Selling clothes, books, electronics and more 
Earn extra cash by getting rid of unwanted items or putting your talents to use. How much money you'll make depends on what exactly you sell and how often. Maybe you'll get $400 for an old iPhone using a website like Decluttr or Gazelle. Maybe you'll regularly sell prints for $30 a pop on Etsy. Or you could search local yard sales for cheap trinkets and resell them on eBay.
There's an online marketplace for just about anything. For items like clothing, shoes, jewelry or home goods try Poshmark, Facebook and more. You can also sell used textbooks back to your college bookstore or on sites like AbeBooks and Amazon.
You're a good student and you've earned good grades. Why not make some money off of that? There's a wide range of subjects and ages you can work with as a tutor.
Helping other students improve their academic performance or prepare for tests like the ACT and SAT is bound to feel rewarding too. Private tutoring gigs pay about $27 an hour, according to ZipRecruiter. You can tutor in person or online through websites like Tutor.com and TutorMe, if your application is approved.
9. Working as a resident advisor
A resident advisor, or resident assistant, serves as a peer mentor and problem solver. An RA's responsibilities typically include planning community activities, enforcing university rules and handling student conflicts.
The perks vary depending on the school, but many RAs get free room and board on campus, priority class registration and a small stipend or hourly wages. The position requires a large time commitment, but it can also help you develop valuable leadership and communication skills.
Look into making a few extra bucks as a notetaker. The pay ranges, such as $25 per class unit or $150 per course. But if you pay attention in class and take diligent, legible notes, consider it a little bonus for work you're already doing.
You'll want to make sure to go about selling notes in a legit way, as doing so without consent may violate your university's rules or local laws. Try reaching out to your school's disability services center for sanctioned opportunities.
11. Working as a lifeguard or swim instructor
As an experienced swimmer, you may find part-time work as a lifeguard or teaching swimming lessons. Average wages are about $15 to $28 an hour, according to Indeed. Ask about job openings at your university or community pool. Prior training or certification may be required, which can set you back a hundred bucks or more.
12. Participating in research studies
Certain departments on campus, such as psychology, sometimes allow students or community members to participate in paid research studies. For example, the University of California, Davis pays between $5 and $200 for studies that typically last 30 minutes to an hour. Universities usually post open or upcoming study details on their department websites, and students can generally sign up by logging in through a special portal.
You may also be able to take part in virtual studies from other universities or companies. Participants will often complete computer tasks, take surveys or answer interview questions.
The freelancing world offers virtually endless opportunities. You can use freelancing platforms like Upwork and Fiverr to sell your services in writing, design, video editing and more. However, these online platforms take a cut of your earnings and the competition among freelancers can be fierce.
Note that paychecks may be irregular or unreliable, and filing taxes as a freelancer can be confusing. But you'll have the ability to set your own pay rate and the freedom to work on your own timeline.
14. Cleaning, yardwork and other odd jobs
There's also a variety of side jobs you can pick up if you're willing to do more physical work. For example, you can get paid for yardwork, housekeeping, assembling furniture, painting houses and even running errands like dropping off dry cleaning.
You can advertise these and other services on your own or with apps such as TaskRabbit and Care.com. Family, friends and neighbors can make great initial clients. Odd jobs are a good way to earn extra bucks as needed in your out-of-school hours. Payment will vary depending on the task and where you're located.
15. Working in retail or food service
Retail and food service roles — such as a cashier, barista or server — are common among the college-age demographic. These jobs likely won't be glamorous and there's a good chance you'll earn only minimum wage. But food and retail gigs may offer shifts that accommodate your student schedule and are easier to come by than many other options on this list.
There's also the potential to earn tips or commission. Plus, you'll get to work on your customer service and people skills. Scout out opportunities at your campus dining hall or local shops and restaurants.