Gift Card Exchange Options For One You No Longer Want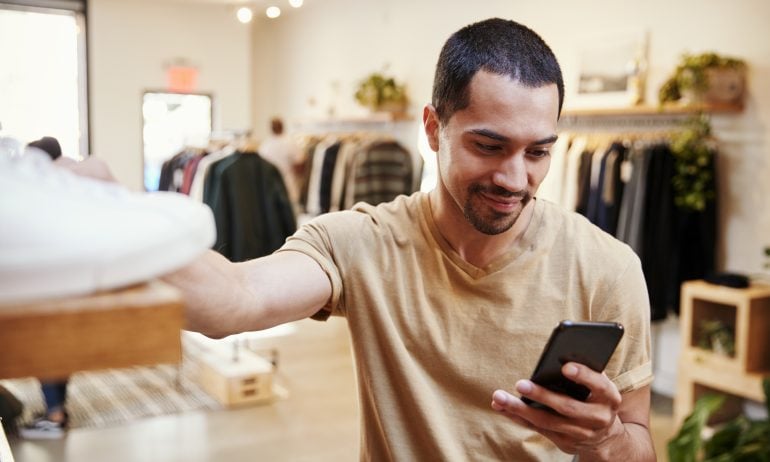 Many or all of the products featured here are from our partners who compensate us. This influences which products we write about and where and how the product appears on a page. However, this does not influence our evaluations. Our opinions are our own. Here is a list of our partners and here's how we make money.
Maybe you have impeccable taste in clothing that's nearly impossible to pinpoint. Or maybe you're the person who already has it all. Regardless, even the best gift givers can get it wrong, and sometimes a gift card just misses the mark.
So what are you supposed to do with gift cards you don't want? And what happens when you spend a portion of a gift card but don't know what to do with the rest? You don't have to let them go to waste thanks to options like a gift card exchange and others mentioned below.
Exchange gift cards for ones you actually want
Timm Walsh, past board chair emeritus of the Retail Gift Card Association, says that more often than not, gift givers won't let you down. But if they do, consumers have a few options when they're left with a card they don't want.
"Now we're seeing these exchange sites that you can actually go and swap it out for another card that you might find value in or have more of an appeal for," Walsh says.
Gift card exchange sites are just that — websites where consumers can buy and sell gift cards. You can list your unwanted or partially used gift card for sale or shop for a discounted card from someone else. At CardCash, gift cards can be purchased at a discount, or sold or traded. Aside from CardCash there are other gift card exchange sites out there like Raise and Gift Card Outlets.
Selling, exchanging or purchasing a card is convenient, but you should always read up on a site before transacting. Some ads from private sellers on sites like Craigslist promise fully loaded cards and deliver empty or mostly used ones instead.
Walsh says it's essential to look for a post-purchase guarantee to ensure cards are legitimate. Online shopper Michael LaGarde Jr. from Louisiana knows that firsthand. He says he uses gift card exchange sites frequently, and when he once received a card that didn't work, the exchange site thankfully had a guarantee. It refunded his purchase within 48 hours.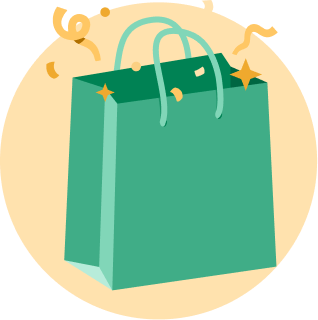 Shopping online just got nerdier
Let NerdWallet find the coupons, promo codes, and rewards every time you checkout.
Trade the gift card for cash
Gift cards can often leave us stuck between a rock and a hard place. Use up the entire card, and you may end up shelling out more than you bargained for. An impressive 59% of consumers surveyed say they'll usually spend more than the value of their gift card, according to a 2018 survey from Blackhawk Network, a branded payments provider.
But spend just under the amount of the card, and you feel like your remaining $1.22 has gone to waste.
In some states, when you leave dollars and cents on the card, you can cash it in for cold, hard cash. For instance, in California, according to the California Department of Consumer Affairs, "effective January 1, 2008, any gift certificate with a cash value of less than $10 is redeemable in cash, which includes currency or check, for its cash value." Check to see if your state has a similar law. If it does, you should be able to ask a retailer to trade the remaining gift card balance for cash if it's under the threshold.
» Gift card vs. prepaid credit card? Use this article to help you decide
Won't use the gift card and don't need the cash? Find someone else who'll take it off your hands. You can regift the card or donate it to a good cause.
CharityChoice, an organization operated by a nonprofit, allows you to donate unwanted store and restaurant gift cards to your choice of more than 2,500 charities. You also can try reaching out to charities directly to see if they accept gift card donations.
A few tips about giving gift cards
Before long, you'll likely turn from a gift recipient to a gift giver. Gift cards are one of the most requested holiday gifts each year, according to the National Retail Federation.
Avoid placing your friends and family in a position where they need to even map out a gift card exchange by selecting your gifts carefully. Aside from opting for a store you know they like, here are some other trusty gift card tips from the Federal Trade Commission:
Take the financial situation of the retailer into account. If a business files for bankruptcy, the gift recipient may be left in limbo.
Give the receipt along with the gift card so the receiver has verification of the purchase.
Remember gift cards can expire
For those wondering whether gift cards expire, the answer varies depending on the vendor. However, legally, a gift card must stretch at least five years from the date it was activated. To be on the safe side, it's advisable you check for the expiration date and any inactivity fees as soon as you get the gift card.
When you finally land on a gift card that you want to keep in your possession, use it wisely. Many consumers forget they got the card in the first place.
"Put some urgency around it," Walsh says. "Obviously, if you got it as a gift, it's somewhat free money to you as the recipient. Go and treat yourself. Don't sit on it. Don't put it in a drawer."