Beverly Hills is one of the most coveted addresses in the nation, with arguably the most famous ZIP code. But with the typical residence in the 90210 (or the rest of the city) costing millions of dollars, homebuyers can use some help in the high-stakes Beverly Hills real estate market.
Using March 2016 data from the real estate site Agent Ace, NerdWallet analyzed Beverly Hills market trends. If you're planning to buy there, here's what you need to know about the local housing market.
Real estate market in Beverly Hills
It's no secret Beverly Hills is expensive, but what should you expect to spend? Will you have to pay more than the asking price? Here's a look at the Beverly Hills real estate market.
Is it A buyer's or seller's market?
Beverly Hills has recently become a seller's market. In January, the city was a buyer's market with 187 homes for sale. Now, with fewer houses available and a slightly more aggressive market, Beverly Hills looks like one that's more favorable for sellers.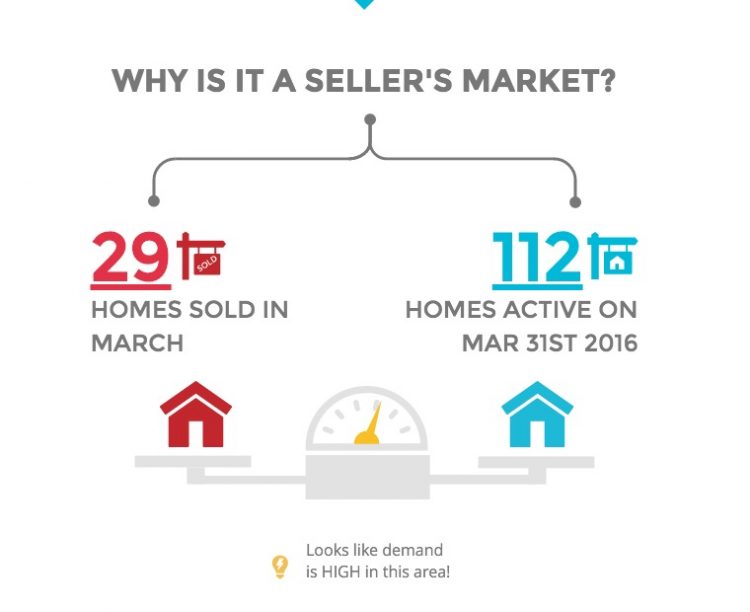 Most-popular homes in Beverly Hills
Single-family houses topped the market, with Spalding Drive leading the pack as the hottest street for sales in March. Condominiums also sold well that month, although few townhomes were purchased.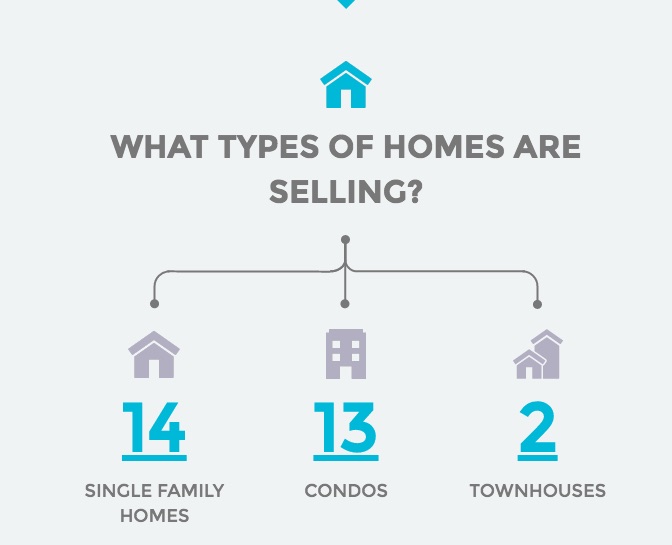 How long are houses on the market?
The majority of homes in Beverly Hills sold quickly in March, and three changed hands in less than a month. But over 40% took more than three months to sell.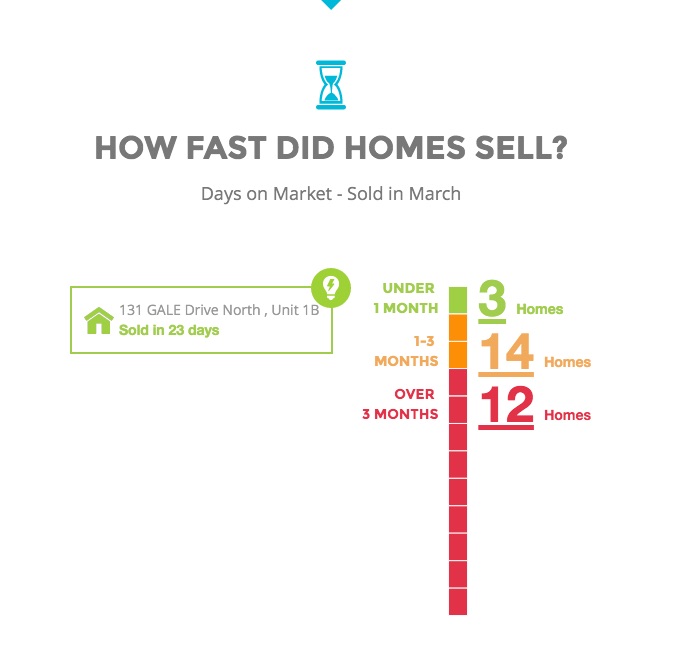 How long are listings active?
In March, 40 homes listed for sale, and several other existing listings continued to wait for buyers. The median time a listing was active before a sale was 74 days in March, a slight increase over the previous month. March and February saw the time between a listing and sale fall significantly since January, an indication that the market is heating up.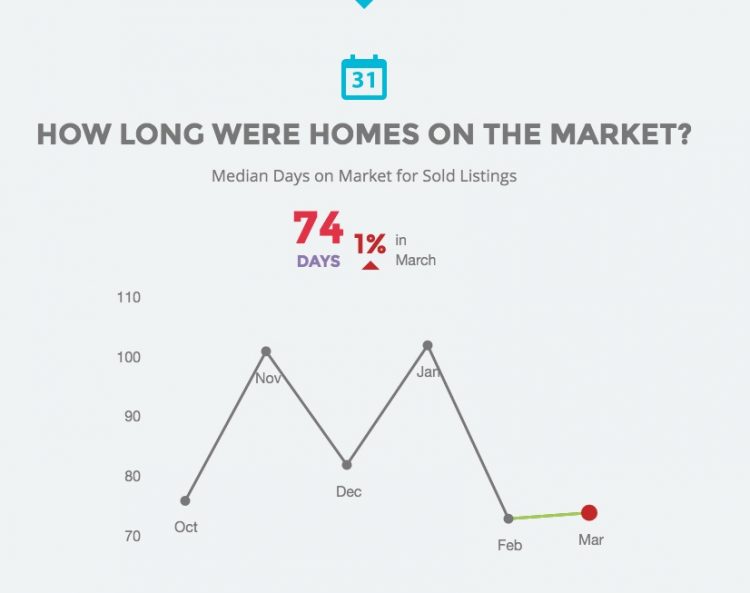 Buying a home in Beverly Hills
You're sold on the city, but how much will you have to fork over for a home? The bad news: It's a lot, but there's still a chance you can pay under the asking price.
How much Did buyers paY?
Despite above-average demand for homes in Beverly Hills, a number of homebuyers were able to buy at less than the asking price. Of the 29 properties sold in March, only six deals were above the asking price. Of those, one home sold for more than $500,000 above the asking price.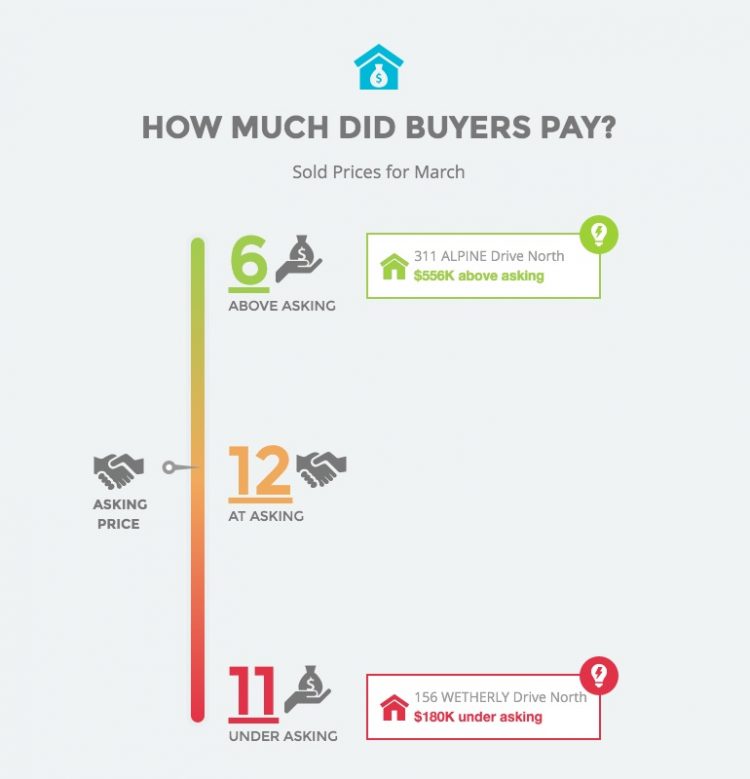 Cost of a Beverly Hills home
The typical home in March listed at $3.7 million, a dip from the previous month, when the median home price was over $5 million.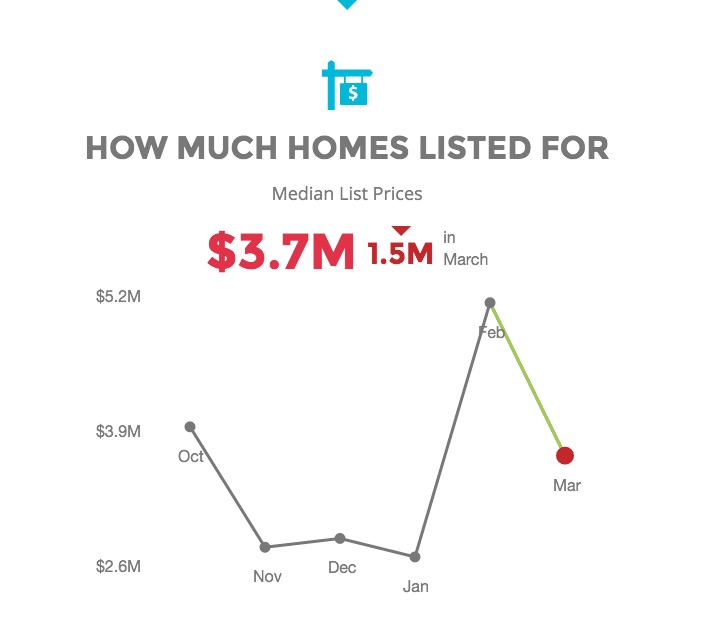 Homes are also available at asking prices of over $10 million in Beverly Hills.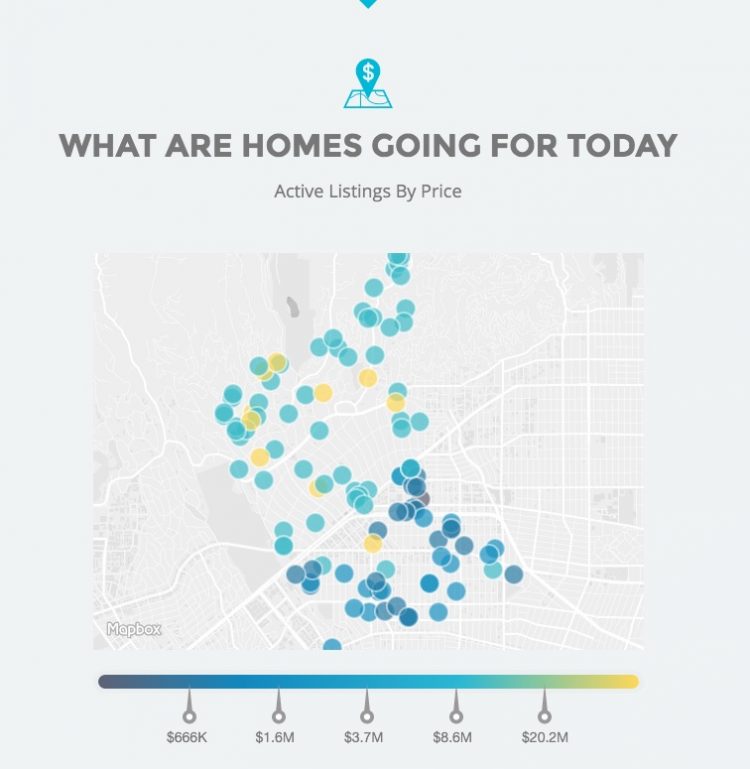 Can you afford Beverly Hills?
So you've been dreaming of living in Beverly Hills. But do you know how much home you can afford? Try our home affordability tool to determine how much you can spend on a house. If you're moving to Beverly Hills or the Los Angeles area, check out our cost of living calculator.
Find out more about what it's like to live in Beverly Hills.
Real estate agents in Beverly Hills
If you're ready to find a home or sell one in Beverly Hills, you don't have to do it alone. Top Beverly Hills real estate agents can help both buyers and sellers.
Emily Starbuck Crone is a staff writer at NerdWallet, a personal finance website. Email: [email protected]. Twitter: @emstarbuck.
---
Infographics courtesy of Agent Ace.