Compare Go Skippy Van Insurance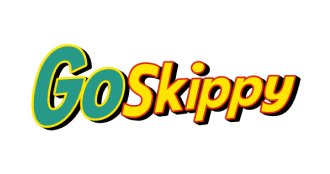 Get personalised Van Insurance prices in under 5 minutes using Quotezone's easy to use comparison service
Over 40 providers compared. Get a quote today and you could save up to £326*
Buy online or by phone. Purchase your insurance policy quickly and easily, monthly and annual payment options available
Powered by
How this service works
This insurance service is provided by Quotezone on behalf of NerdWallet Ltd.
The data you supply and submit is collected directly by Quotezone who are responsible for the handling and processing of that data.
By using their quote system you are agreeing to their terms and conditions and privacy policy which can be found at Quotezone.co.uk
Quotezone.co.uk is a trading style of Seopa Ltd who are authorised and regulated by the Financial Conduct Authority (FCA) Registration: 313860.
*51% of consumers could save £465.71 on their Van Insurance. The saving was calculated by comparing the cheapest price found with the average of the next four cheapest prices quoted by insurance providers on Seopa Ltd's insurance comparison website. This is based on representative cost savings from September 2022. The savings you could achieve are dependent on your individual circumstances.
Award-winning comparisons you can trust
It's always nice to know you're on the right track. Over the years, as we have striven to improve the services we provide to our clients and users, we have been pleased to receive recognition for our efforts from both industry and consumer bodies.
Last updated on 05 January 2023.
GoSkippy Van Insurance
GoSkippy Insurance is administered by Eldon Insurance Services, a broker that was founded in 2007. GoSkippy, which is based in Bristol, offers a range of insurance products including van which are sourced from some of the UK's leading providers. They aim to find good quality insurance at a competitive price which meets the needs of each customer, whether they want basic protection for a private vehicle, or a fully comprehensive policy with extra features for their commercial van.
Drivers can choose from third party only cover, third party, fire and theft cover, and comprehensive cover for their van insurance. GoSkippy provides policies for both private and light commercial vehicles, although it doesn't have policies available for couriers so drivers should check whether they are eligible for cover. These policies may come with different additional features as standard, depending on the level of cover chosen and which insurer provides the policy. For example, some policies may include cover for: in-van entertainment and navigational systems, personal belongings, windscreen, replacement locks, personal accident, and new vehicle replacement.
GoSkippy also offers some optional extras if drivers want further cover with their van insurance, such as varying levels of breakdown cover, key cover, misfuel cover, excess protection, and tools cover. Drivers can choose the limit for their tools in transit cover, depending on the value of the contents of their van. These extra add-ons allow drivers to tailor their policy to their needs, ensuring they have the protection they want.
Services offered by this provider may change over time. Always check Ts&Cs.