Advertiser Disclosure
5 Ways to Pay Off Your Student Loans Fast

I bet you've considered other ways you could spend the money you put toward student loan bills: buy a house, vacation in Hawaii, contribute more to your 401(k). Whatever you dream of doing when you imagine a life without debt, there are ways to get there faster.
We talked to 20-somethings who are paying off their loans sooner than the standard 10 years. Let their methods — plus NerdWallet's recommendations for smart student loan repayment strategies — motivate you to get rid of your debt, too.
1. Freelance or work an extra part-time job
Audio engineer Tanner Roman (top photo), 26, graduated from Nashville's Belmont University in 2012 with $80,000 in student loan debt. Like a lot of grads, he also accumulated $2,000 in interest during his grace period without realizing it. But his frustration motivated him.
"If you get angry at your debt, the only way to get around it is to throw more money at it," he says. He decided to supplement his full-time job at Sony Publishing with freelance audio engineering gigs.
"Any time I wasn't doing the day job, I was out recording people or doing concerts or producing videos," he says.
Roman's side hustle was so successful that he now freelances exclusively. He pays at least $2,000 per month toward his loans, more than the minimum $500 required payment. So far, he's paid off $70,000 in less than two years.
You'll save the most over time if you ask your student loan servicer to allocate the extra funds to your high-interest loans first.
» MORE: 10 ways to find fast cash
2. Get in on the sharing economy
Services like Airbnb, Lyft and TaskRabbit have made it even easier to make money on the side and on your own schedule.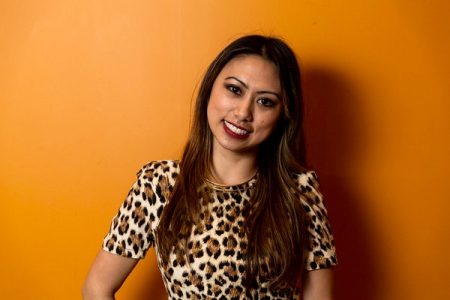 Natasha Flores, 26, a senior research analyst in Washington, D.C., aims to pay down $25,000 in student loans so she can go to business school debt-free. The University of California, Santa Barbara grad rents out her apartment on Airbnb and puts her earnings toward her student loans.
During the peak summer season, Flores charges $150 a night or more for guests to rent her apartment, scheduling the rentals on days when she can stay with friends or family, or when she'll be traveling for work. She says her earnings have ranged from $400 to $2,000 a month before taxes.
"It just depends on how many days I'm willing to be out of my apartment," she says.
Airbnb is a good option for grads who have a similar amount of flexibility. If you don't have friends or family nearby to stay with, you can also rent out just one room instead of your whole place (assuming any roommates agree to it). "You really earn more per diem than if you were to get a second job as a waiter or hostess or bartender," Flores says.
Fellow Washington, D.C., resident Christine Edmond, 24, drives for the ridesharing service Lyft in the evenings after she puts in a full day as a community manager for a trade association. She borrowed $92,000 in student loans to pay for her communications degree from American University in Washington state, and she says she worries her debt is holding her back.
"With my debt I feel like I can't pursue my dreams; I can't pursue the things that I want," she says.
Edmond's income from Lyft goes directly to her loans, and she plans to take on more shifts to meet her goal of being debt-free in five years.
» MORE: What Uber, Lyft drivers need to know about ridesharing insurance
3. Work in a public service career and have your loans forgiven
Federal student loan forgiveness could shrink your repayment timeline to five years if you have Perkins loans and you work full time as a police officer, nurse, librarian or other public service employee. Teachers with federal direct loans can also get relief after five years under teacher loan forgiveness.
Public Service Loan Forgiveness isn't as fast, but it's available to all direct loan borrowers. You can even consolidate other types of federal student loans to make them eligible for the program.
It requires you to make 120 payments before your loans are canceled.
» MORE: Guide to student loan forgiveness
4. Show your budget who's boss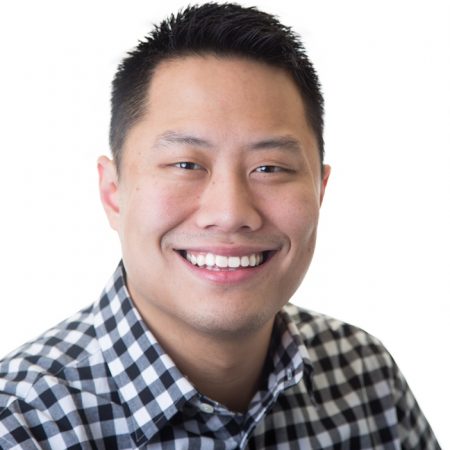 Minneapolis resident Eric Garvey, 29, had $128,000 in student loan and credit card debt by the time he finished his master's degree in organizational psychology at Minnesota State University, Mankato in 2010.
Garvey was shocked by his balance when it came due. In response, he got ruthless with his budget, canceling his gym membership and cable subscription and cutting down on shopping. He uses the budgeting app Mint to track his spending. (There are lots of budgeting and saving apps to choose from if you want to try this approach.)
Garvey's aggressive monthly payments over the past two years have brought his debt down to about $71,000.
"Use the fact that you are used to living on a college budget to your advantage," he says. "Don't go out and start spending more money just because you now have a job."
» MORE: Best budgeting and saving tools
5. Refinance your student loans
If you're earning a steady income that's higher than your loan balance and you have strong credit, consider refinancing your student loans. A lender will look at your financial and educational background; if you meet its requirements you could receive a new loan at a lower interest rate, saving you money in the long run.

---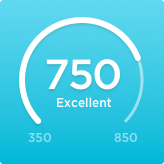 Get Your Free Credit Score
Get your free score every week.
Set goals and see your progress.
Signing up won't affect your score.
---
Lenders generally offer loan terms ranging from five to 20 years. Longer terms mean smaller monthly payments but also more interest overall, so you'll see the most savings on a five-year plan.
Refinancing federal loans turns them into a private loan, so you'll forfeit access to loan forgiveness and income-driven student loan repayment plans. If you don't expect to take advantage of those options, though, you might find that refinancing will help get rid of your loans faster — with the added benefit of big potential interest savings.
» COMPARE: Student loan refinance options
Brianna McGurran is a staff writer at NerdWallet. Email: bmcgurran@nerdwallet.com. Twitter: @briannamcscribe.
This article was updated. It was originally published Dec. 22, 2015.
---
Photos courtesy of Tanner Roman, Natasha Flores and Eric Garvey.