Best known in the Chicagoland area, Wintrust Mortgage is a full-service home-loan lender with a wide variety of mortgage products. Though it doesn't tout itself as an online company, Wintrust has a surprising number of web-based resources not always found at brick-and-mortar mortgage lenders.
Here's how Wintrust handles home loans.
---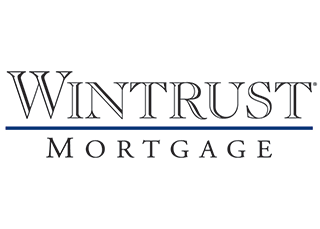 at a glance
Lends in all 50 states, with several hundred local offices
In addition to the usual home loans, offers reverse mortgages
Offers a credit checklist and profile service to potential home buyers
Compare Wintrust Mortgage with other lenders.
Wintrust Mortgage loan products
Wintrust Mortgage is based in Rosemont, Illinois, a Chicago suburb. It provides loans to customers in all 50 states and has several hundred local branches, with the largest concentration of offices in Chicago, Minneapolis and Los Angeles.
Wintrust offers the usual conventional fixed- and adjustable-rate purchase and refinance loans, including jumbo mortgages and loans backed by the Federal Housing Administration and Department of Veterans Affairs. The lender also writes second mortgages, specifically home equity lines of credit. One distinction that sets it apart from many lenders: Wintrust also offers reverse mortgages.
Other specialized loan programs include construction-to-permanent loans and FHA 203(k) home repair loans. Construction-to-permanent mortgages allow you to finance the building costs and mortgage in one. FHA 203(k) loans allow for a purchase mortgage of a fixer-upper, with the cost of rehab built into the loan.
Nonqualified mortgages are another Wintrust offering. These loans aren't required to meet the standards of conventional mortgages, which gives the lender a little leeway. For example, Wintrust's nonqualified loan program allows higher debt-to-income ratios, down payments received as gifts and a bit of leniency with credit scores.
Wintrust also says it has on-staff condo specialists, claiming on its website, "While other companies steer clear of non-warrantable condos (condo deals that cannot be sold to Fannie Mae or Freddie Mac), we're not afraid to find a solution for any circumstance."
The loan process
Wintrust helps home buyers navigate the mortgage process with its PreFlight program. This "credit checklist" and profile report allows borrowers to know more about their credit qualifications and "become informed of the potential obstacles and opportunities that may exist during your mortgage application process."
Though Wintrust's website has a dated, utilitarian look, there are a surprising number of online capabilities just below the surface.
Selecting "Start the process" from the mid-screen navigation bar on the home page at wintrustmortgage.com leads you to an online application. The task is teed up well, with a numbered "please have these items ready" list letting you know the financial information you'll want to have handy to complete the application. Wintrust says the online application takes about 20 minutes to complete.
There are also online document exchange capabilities, e-signature and loan process updates, but no live-chat support.

Fees and mortgage rates
For prospective home buyers and refinancing homeowners looking to get some idea about Wintrust mortgage rates, the website is of no help. No mortgage interest rates or fees are displayed online for any loan product.
What Wintrust Mortgage does best
Has more than the usual online capabilities often found at brick-and-mortar lenders
A broad selection of specialty home loan programs
Where Wintrust Mortgage falls short
Mortgage rates are available only by contacting a loan officer
Has a small footprint of local offices in about a dozen states; most locations are in Illinois, followed by California and Wisconsin
While Wintrust Mortgage has an A+ rating with the Better Business Bureau, only seven BBB reviews are online, and the news is not good. One customer review is neutral, and six are negative. Issues include a lack of communication and unreturned phone calls.
More from NerdWallet
Calculate your mortgage payment
Compare mortgage rates
How much home can you afford?
Hal Bundrick is a staff writer at NerdWallet, a personal finance website. Email: hal@nerdwallet.com. Twitter: @halmbundrick.
NerdWallet's star ratings for mortgage lenders are awarded based on our evaluation of the products and services that lenders offer to consumers who are actively shopping for the best mortgage. The six key areas we evaluated include the loan types and loan products offered, online capabilities, online mortgage rate information, customer service and the number of complaints filed with the Consumer Financial Protection Bureau as a percentage of loans issued. We also awarded lenders up to one bonus star for a unique program or borrower focus that set them apart from other lenders. To ensure consistency, our ratings are reviewed by multiple people on the NerdWallet Mortgages team.