What Is a Second Mortgage?
A second mortgage uses your home as collateral and is taken out in addition to your original mortgage.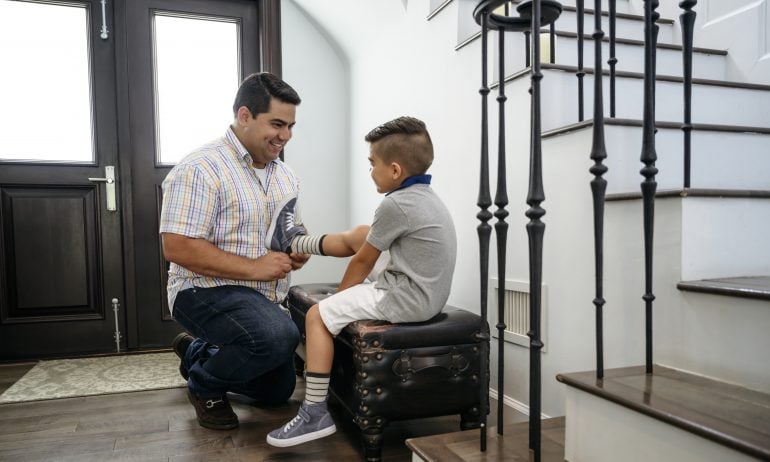 Many or all of the products featured here are from our partners who compensate us. This may influence which products we write about and where and how the product appears on a page. However, this does not influence our evaluations. Our opinions are our own. Here is a list of our partners and here's how we make money.
Second mortgages, or junior liens, are a way to turn your home equity into readily available funds without selling your house.
A second mortgage increases your overall debt and can lead to foreclosure if you're unable to pay it back. It's considered "second" or junior because, in the event of bankruptcy or foreclosure, it's second in line to be paid off, after your original mortgage.
Taking out a second mortgage means you'll have an additional loan that's secured by your home, even though in most cases you haven't yet paid off the first one.
In order to get a second mortgage, you'll need sufficient . To estimate your home equity, subtract the current mortgage balance from your home's value — that's the amount of your home that you truly own.
A second mortgage lets you convert some of your equity into money you can use today without refinancing or selling your home. Unlike a , a second mortgage does not alter your primary mortgage one bit — it's a completely separate loan.
You'll make monthly payments on both loans simultaneously, but in a worst-case scenario where you go into foreclosure or file for bankruptcy, the lender on your original mortgage would be paid off before any funds went to the lender holding the second mortgage. (It's grim, but that's how it works.)
In such a scenario, it's possible the second mortgage lender would not fully be repaid. That's one reason why second mortgages tend to have higher interest rates than primary mortgages. Though higher than regular mortgage rates, second mortgage rates are likely to be lower than interest rates for personal loans or credit cards.
Here's a rundown of common second mortgage types you might come across:
If your original mortgage is completely paid off, you can still take out a home equity loan or line of credit. After all, you'll have plenty of equity to borrow against. But the home equity loan or HELOC would be the primary loan in this case, since it would be your only mortgage.
» MORE: See how much you could borrow with our
The qualification requirements for a second mortgage vary depending on what type of junior lien you're seeking and the lender you choose.
But there's one qualification requirement that's a constant: For any stand-alone second mortgage, you'll need to have accrued sufficient home equity to borrow against. The amount you can borrow with a second mortgage usually tops out at 85% of your equity.
A of 620 is the typical minimum for a second mortgage. Lenders may ask for a higher score, especially if you're trying to borrow a large amount. A higher credit score can also help you get a lower rate.
Just as with a primary mortgage, your — how much of your monthly earnings goes toward monthly debt payments — should be less than 43% for a second mortgage. Lenders can require a lower DTI if they choose, however.
Getting a second mortgage is fairly similar to getting a primary mortgage, though there are a few differences.
You won't have a real estate agent, and you won't need an inspection. You will, however, need a , since the current value of your home plays a major role in determining how much you can borrow.
Here's an overview of the steps you'll take to get a second mortgage: