Andrews Federal Credit Union Mortgage Review 2023
Good for: First-time home buyers and military borrowers in the Mid-Atlantic looking for a lender with deep roots in their local communities.
Some or all of the mortgage lenders featured on our site are advertising partners of NerdWallet, but this does not influence our evaluations, lender star ratings or the order in which lenders are listed on the page. Our opinions are our own. Here is a list of our partners.
Our Take
The Nerdy headline:
Andrews Federal Credit Union offers a solid range of loan options and competitive interest rates, with an emphasis on assisting first-time home buyers and military borrowers. AFCU's website makes it easy to compare detailed interest rates and apply for a mortgage online.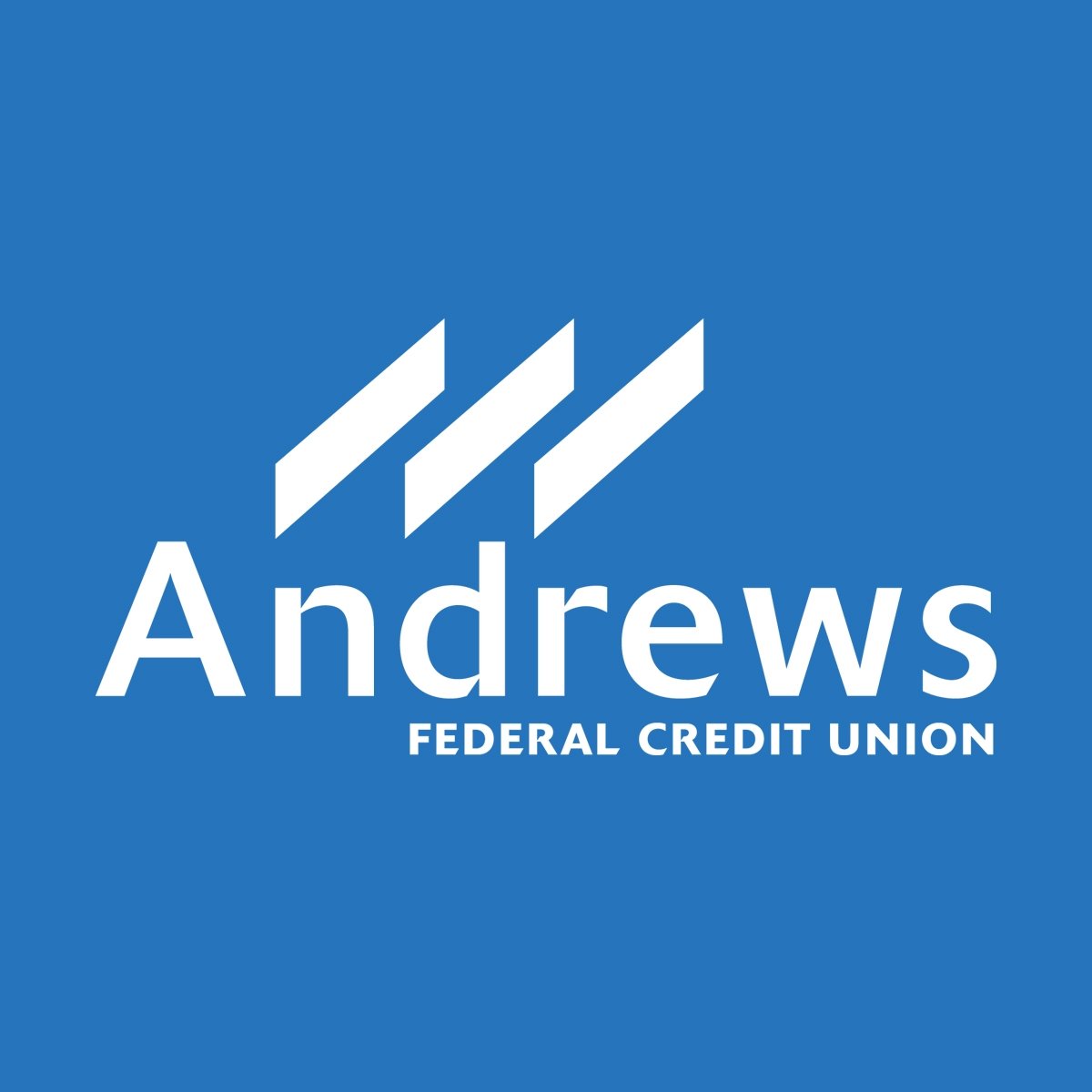 Andrews Federal Credit Union: NMLS#410421
---
Pros & Cons
Pros
Caters to first-time home buyers with incentives and education.
Provides extra support for military borrowers, including branches near bases in Germany, Belgium and the Netherlands.
Offers HELOCs and home equity loans at competitive interest rates.
Cons
Physical branches in the U.S. are limited to Maryland, New Jersey, Virginia and Washington, D.C.
Does not offer renovation or construction home loans.
Get more smart money moves — straight to your inbox
Become a NerdWallet member, and we'll send you tailored articles we think you'll love.
Full Review
What borrowers say about Andrews Federal Credit Union mortgages
NerdWallet's lender star ratings assess objective qualities, including rates, fees and loan offerings. NerdWallet assesses borrowers' subjective experiences with lenders using customer satisfaction scores from J.D. Power and Zillow. Andrews Federal Credit Union didn't have sufficient data from either source for NerdWallet to share.
Andrews Federal Credit Union's mortgage loan options
Andrews Federal Credit Union has a solid lineup of loan types, including government-backed FHA, VA and USDA loans. Jumbo home loans are available for up to $1,000,000 with a 10% down payment. Despite its emphasis on serving members of the military, the credit union's 2022 home loans were overwhelmingly conventional mortgages, according to federal data.
AFCU also offers benefits specifically for first-time home buyers. First-timers using conventional loans can request a free, one-time interest rate float-down. That means that if interest rates fall after you've locked your rate, you can ask to get that lower rate. (Refinancers using conventional loans can also take advantage of this perk.)
The lender links to free, high-quality online first-time home buyer education classes. These can be helpful to any first-timer, but also may fulfill the buyer education requirements of some loan types.
Andrews Federal Credit Union offers home loans to borrowers throughout the U.S., but if you're looking to get face time with this lender, you'll need to be in Maryland, New Jersey, Virginia or Washington, D.C. AFCU also has several branches overseas near military bases in Belgium, Germany and the Netherlands.
Andrews Federal Credit Union HELOC and home equity loan
Andrews Federal Credit Union also offers a home equity line of credit (HELOC) and home equity loans. These second mortgages are a way for homeowners to access existing home equity without refinancing or selling their home. Funds obtained with a second mortgage can be used for expenses such as home improvements, education costs or debt consolidation.
Andrews Federal Credit Union's variable-rate HELOC allows homeowners to borrow up to 95% of their home's value, minus the amount remaining on their mortgage. Funds can be accessed online or through the Andrews app.
Fixed-rate home equity loans are an option as well, with competitive rates and up to a 15-year repayment period.
What it's like to apply for a mortgage from Andrews Federal Credit Union
To get a mortgage from Andrews Federal Credit Union, you'll need to become a member. The credit union started out supporting Joint Base Andrews, and anyone in the military is eligible for membership. If you aren't affiliated with any eligible organization, you can join the American Consumer Council. AFCU offers a code on their site that allows you to get a free membership.
Once you're a member, you can complete a mortgage application online with Andrews Federal Credit Union. Borrowers in Maryland, New Jersey, Virginia or Washington, D.C., also have the option of going to a branch in person. Note that if you apply online, you'll be working on their website, though Andrews also has a mobile app, it's geared toward everyday banking and non-mortgage loans.
If you need help, you can use an AI chat function for answers to very basic questions — it's better suited to banking than applying for a mortgage. To reach a human, you can call a number that's just for home loan customers.
Andrews Federal Credit Union mortgage rates and fees
Andrews Federal Credit Union earns 3 of 5 stars for average origination fee.

Andrews Federal Credit Union earns 4 of 5 stars for average mortgage interest rates.
NerdWallet analyzes federal data to compare mortgage lenders' origination fees and offered mortgage rates. We measure annual averages across all loan types, as reported by the lenders. Andrews Federal Credit Union falls in the middle when it comes to origination fees, but offers more competitive interest rates than the average lender.
Borrowers should consider the balance between lender fees and mortgage rates. While it's not always the case, paying upfront fees can lower your mortgage interest rate. Some lenders will charge higher upfront fees to lower their advertised interest rate and make it more attractive. Some lenders just charge higher upfront fees.
Andrews Federal Credit Union's mortgage rate transparency
Andrews Federal Credit Union posts sample rates for its conventional and jumbo loan options, showing APRs for different levels of discount points and surfacing the different assumptions they used to come up with those rates (for example, that the home will be owner-occupied).
To get a personalized rate quote for a conventional or jumbo loan, or to check rates for FHA or VA loans, you'll click through to another website and fill out some simple information. The conventional or jumbo option gives you a detailed quote that covers all the basics. Clicking through for an FHA or VA quote brings you to a website that doesn't look especially fancy but provides extremely detailed rate quotes that include closing costs and various insurance costs. Though these are just estimates — to get your actual rate, as with any lender, you'll have to apply for a mortgage — AFCU makes personalized rate information highly accessible.
Alternatives to a home loan from Andrews Federal Credit Union
Andrews Federal Credit Union appears on our list of mortgage lenders serving Black communities. AFCU qualifies as a minority depository institution based on the credit union's identification of its leadership and membership to the National Credit Union Administration. If you'd like to work with a mortgage lender that's committed to supporting communities of color and you're buying a home near Boston, Los Angeles or Miami, you might also consider OneUnited Bank.
These lenders might be worth a look, too. PNC Bank is another highly rated lender that specializes in first-time home buyers, and Navy Federal Credit Union offers a wide range of services for military borrowers.
Getting ready to buy a home? We'll find you a highly rated lender in just a few minutes.
Enter your ZIP code to get started on a personalized lender match
NerdWallet's overall ratings for mortgage lenders are evaluated based on four major categories: variety of loan types (purchase, refinance, fixed and adjustable, for example), ease of application, rates and fees and rate transparency. Among the factors we consider when scoring these categories are options to apply for and track loans online, the level of detail about mortgage rates on lender websites and our analysis of the rates and fees lenders reported in the latest available Home Mortgage Disclosure Act data. These scores generate ratings from 1 star (poor) to 5 stars (excellent).