Mortgage Rate Lock: When Do I Lock In My Interest Rate?
A mortgage rate lock freezes your interest rate until loan closing. If you're comfortable with your rate, and the monthly payment fits your budget, consider locking it in.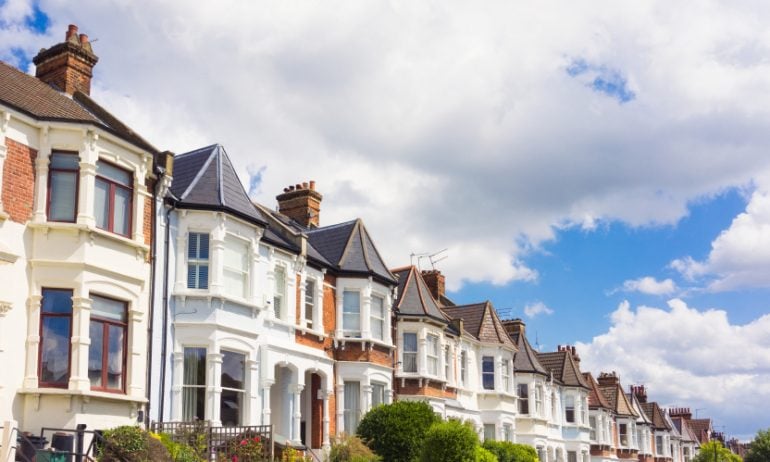 Many or all of the products featured here are from our partners who compensate us. This may influence which products we write about and where and how the product appears on a page. However, this does not influence our evaluations. Our opinions are our own. Here is a list of our partners and here's how we make money.
Throughout the day, mortgage interest rates are constantly moving up and down. During the underwriting and processing of a mortgage, rates can fluctuate enough to potentially cost or save you thousands of dollars over the time you hold the loan.
Getting a mortgage rate lock is a way to keep your home loan's interest rate from moving higher before closing.
A mortgage rate lock is an offer by a lender to guarantee the interest rate of your loan for a specified period of time, and you may have to pay a fee for it. The lock period usually extends from initial loan approval, through processing and underwriting, to loan closing. However, it can be an extended period for construction loans.
Once locked, the loan's interest rate won't change — barring any changes to your application details. You're protected from higher rates, but you won't get a lower rate, either. unless you have the option for a one-time "float down."
Rate locks can be voided if the information provided on your application changes, such as the property appraisal, or your credit score, income or employment, or there is a revision to the loan itself, such as length or type of mortgage.
If you're approved for a home loan at an interest rate you're comfortable with, and the resulting monthly payment fits your budget, that's the time to consider locking your rate.
Trying to predict home loan interest rates is like forecasting the stock market: It can't be done. Rates are up one day and down the next. Even noted economists who insist on declaring long-term trends are often wrong. Get the best rate you can earn and lock it in.
Lock periods can be 30 days, 60 days or longer. Select one that allows plenty of time to closing.
Ellie Mae, a technology provider to the mortgage industry, reports closing times for all mortgages, including government and conventional loans, average about 41 days — though closings can take anywhere from 14 to 90 days.
Ask your lender the expected time to closing, and then consider building in a bit of a cushion to your rate lock period.
Your mortgage lender will probably offer a rate lock after your initial loan application has been approved and before it's submitted for underwriting, though rate lock policies vary by lender.
If a loan advisor doesn't mention a rate lock, you can simply ask for one. That's also when you'll want to find out about available rate lock periods and whether there is a fee.
The best way to understand how a rate lock works is to consider the different scenarios of interest rate movements: staying the same, moving higher or dipping lower.
If mortgage rates stay the same: It could happen. Mortgage rates can dance around for weeks, going up or down a notch or two — and end up right where they started when you began the process. In that case, you might feel as though whatever you paid for the rate lock, if anything, was wasted. But remember, your goal was to prevent rising rates from rocking your budget. A rate lock ensures that they won't.
If interest rates go up: This is the best possible scenario: If rates go up, you're protected. Your interest rate is set. That's when a rate lock is well worth the price.
If mortgage rates go down: Rates may also go down before your closing. Unless you have a one-time "float down" option on your lock (see below), you'll miss the lower rate.
A mortgage rate lock with a float down feature allows you to exercise an option to snag a currently available lower interest rate. You can usually trigger it only once.
A float down option is most often associated with new construction loans and longer-term rate locks, though it never hurts to ask your lender if a float down is available for your loan. The terms, parameters and pricing of a float down option will vary widely among lenders.
Some lenders charge for a rate lock, though others offer one for free. (Like any other "free" service provided by a lender, the fee is baked into the rate you're offered.)
If you do pay for a lock, fees vary widely according to the amount and term of the loan, as well as the length of the lock-in period, and are measured in basis points, such as 25 bps, or 0.25% of the total loan value.
The benefits of a rate lock far outweigh the risks. An interest rate lock isn't about getting the best loan deal, it's about protecting your homebuying power.
As long as you shopped to find and rates, the rate lock is about preventing your mortgage payment from going up due to a rash of rate hikes before your closing.
Consider a $300,000 home financed for 30 years at 4%, with a 20% down payment. Just a quarter point (0.25%) rise in interest rates will kick your payments up $44 a month, from $1,432 to $1,476. If you stay in your home just five years, that adds up to more than $2,600.
By comparison, a 0.25% fee to lock in the 4% rate would be $600.
Over a six- to eight-week period, from entering into a contract to signing the , it's quite possible for rates to move much more than a quarter point.
Worst of all, not locking in a rate can mean having to come up with a higher . If your payment increases because of higher interest rates, a lender may require more money upfront to meet its lending requirements.