Advertiser Disclosure
Best Mortgage Lenders
You can trust that we maintain strict
editorial integrity
in our writing and assessments; however, we receive compensation when you click on links to products from our partners and get approved. Here's
how we make money
.
NerdWallet offers financial tools and advice to help you understand your options and make the best possible decisions. The guidance we offer and information we provide are deeply researched, objective and independent.
We spent over 400 hours reviewing the top mortgage lenders before selecting the best for our readers. We've picked at least two lenders in several "best of" categories to help you find a lender that meets your needs.
When you buy a home, you're in it for the long haul. You'll have a mortgage payment for years, so it makes sense to find the best mortgage lender you can. To do that, you should shop for offers from at least three lenders.
Compare mortgage rates and other loan terms such as fees, time to close, the availability of online application and loan tracking, and customer service offerings. Taking the time to make an informed decision can save you thousands of dollars over the life of your loan.
You should still get preapproved before you house shop, check your credit score and be sure your credit history is accurate, and evaluate how much home you can afford before you take the plunge.
» MORE: Check your credit score for free
To help you choose a mortgage lender, NerdWallet has picked some of the best out there in a variety of categories to help you get the home loan with the best mortgage rate, term and fees.
NerdWallet's best mortgage lenders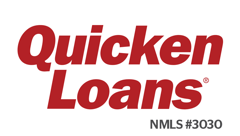 Why we like it
Ideal choice for convenience and quick-response customer service. Quicken Loans provides just about all the services your neighborhood lender does — with online convenience.

Why we like it
Ideal for borrowers who need to be evaluated on the basis of nontraditional credit. New American Funding offers FHA and VA loans, works with down payment assistance programs, and seeks borrowers whose credit histories don't fit the mold of traditional banking.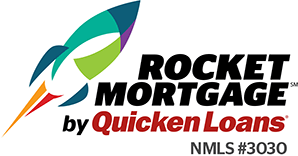 Why we like it
Ideal for anyone who appreciates smartphone app service, support and timesavings. A fully digital home loan experience with a large variety of mortgage products.

Why we like it
Ideal for tech-savvy home buyers and refinancers in its lending territory of AZ, CA, CO, IL, OR, PA, TX and WA. Lenda's automated lending platform offers round-the-clock access to application and loan-management tools.

Why we like it
Ideal for anyone that wants online convenience with face-to-face options. Loan Depot has affiliated locations nationwide and is well-rated for low customer complaint volume.

Why we like it
Ideal for first-time home buyers and borrowers with less-than-perfect credit. Carrington specializing in what it calls "under-served" low-score borrowers and about 45% of borrowers have FICO scores under 650.

National/regional
National
Why we like it
Ideal for first-time home buyers or those with weaker credit. CitiMortgage, a large-scale lender with a full menu of home loan products, offers low down payment options and considers alternative credit data.

Why we like it
Ideal for veterans and active-duty servicemembers. Veterans United is the nation's largest VA home purchase lender but also offers an excellent selection of other government and conventional loans.

Why we like it
Ideal for borrowers who are looking to apply for a mortgage and manage the process through online tools, whether buying or refinancing. Guaranteed Rate offers FHA, VA and USDA loans for borrowers who meet robust guidelines.

Why we like it
Ideal for first-time home buyers, including those with little money saved for a down payment. SunTrust's online portal offers information and tools in English and in Spanish.
Best lenders: summary
NerdWallet's selection of mortgage lenders for inclusion here was made based on our evaluation of the products and services that lenders offer to consumers who are actively shopping for the best mortgage. The six key areas we evaluated include the loan types and loan products offered, online capabilities, online mortgage rate information, customer service and the number of complaints filed with the Consumer Financial Protection Bureau as a percentage of loans issued. We also awarded lenders up to one bonus star for a unique program or borrower focus that set them apart from other lenders. To ensure consistency, our ratings are reviewed by multiple people on the NerdWallet Mortgages team.