Best of
11 Best Mortgage Lenders for First-Time Home Buyers in 2020
At NerdWallet, we strive to help you make financial decisions with confidence. To do this, many or all of the products featured here are from our partners. However, this doesn't influence our evaluations. Our opinions are our own.
If you're a first-time home buyer, we'll help you choose the best lenders of 2020 for you. We've assembled lenders that cater to first-time home buyers with low down payments, grant programs and educational materials.
Summary of Best Mortgage Lenders for First-Time Home Buyers in 2020
| Lender | Best For | Minimum Credit Score | Minimum Down Payment | Learn More |
| --- | --- | --- | --- | --- |
| NBKC | online experience | 620 | 3% | |
| Quicken Loans | online experience | 620 | 3% | |
| New American Funding | low credit score | 620 | 3% | Read review |
| Chase | face-to-face service | 620 | 3% | Read review |
| SoFi | low-down-payment jumbo loans | N/A | 10% | Read review |
| Vylla | low credit score | 620 | 3% | Read review |
| Citibank | first-time buyers overall | N/A | 3% | Read review |
| Bank of America | first-time buyers overall | 620 | 3% | Read review |
| Navy Federal | no credit history | N/A | 0% | Read review |
| SunTrust | low down payments | 620 | 3% | Read review |
| Flagstar | low down payments | 620 | 3% | Read review |
NBKC: NMLS#409631
Great for Great for first-time home buyers | digital convenience | customer service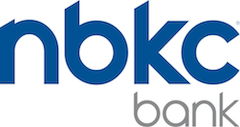 Quicken Loans: NMLS#3030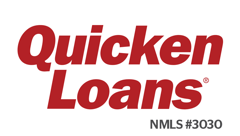 New American Funding: NMLS#6606
Chase: NMLS#399798

SoFi: NMLS#1484615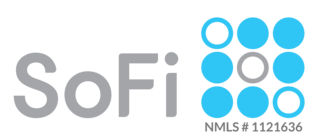 Citibank: NMLS#412915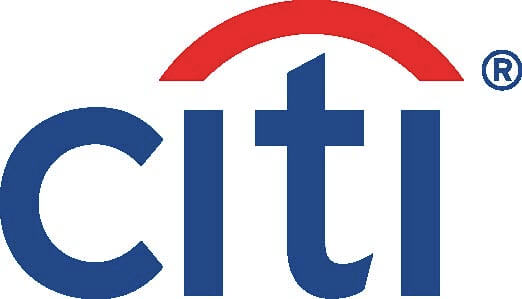 Bank of America: NMLS#399802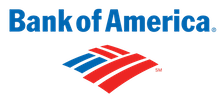 Navy Federal: NMLS#399807

SunTrust: NMLS#2915

Flagstar: NMLS#417490

First-time home buyer mortgage FAQ
What type of loan is best for a first-time home buyer?
The best mortgage for you, as a first-time home buyer, is the loan that you are most qualified for. And that depends on a number of factors, including your credit score.
With a credit score of at least 580, you may find that a loan backed by the FHA is your best option. With an FHA loan, you may qualify for a down payment as low as 3.5%, and approval standards are a bit more relaxed. With a credit score around 620 or higher, a conventional loan might be a better option, and could deliver an even lower required down payment of 3%.
When you know your credit score, you can determine the loan options you'll have. NerdWallet's credit score to buy a house calculator is an easy way to see what your best loan choices may be.
» MORE: The credit score needed to buy a home
What programs are available for first-time home buyers?
A large number of grants, special loans and down payment assistance programs are available to borrowers looking to buy their first home. These first-time home buyer programs are offered by agencies in the state where you live.
There are often income and home purchase price limits, but the programs are dedicated to helping buyers get that first home that they want so much.
And more good news: You'll often qualify as a first-time home buyer if you haven't owned your primary residence in the past three years.
» MORE: How to get down payment assistance
How do I choose a mortgage lender?
Once you have an idea of the type of loan that you're looking for (see above), finding the right lender may be easier than you think — especially when you decide to compare at least three lenders and let them compete for your business.
Shopping multiple lenders relieves a bit of the stress, too. If you just don't click with one lender, another may be easy and accommodating. One lender may seem stiff and demanding, another is working hard to make a good loan offer.
And it's likely one lender's mortgage package will rise above the others — with a lower rate and lower fees.
» MORE: 12 first-time home buyer mistakes and how to avoid them
What is the easiest home loan for a first-time home buyer to get?
The loan program that's easiest to qualify for is an FHA-backed loan. That's because FHA loan requirements allow a lower credit score and less stringent debt-to-income guidelines than conventional loans.
But that lower bar comes at a cost. You'll have to pay a fee that protects the lender, called mortgage insurance. In most cases that means you'll pay an upfront premium as well as a monthly fee for the life of the loan.
However, FHA mortgages are an important loan option to consider. For over 85 years, the Federal Housing Administration has helped millions of new buyers get into their first home. And you'll get a favorable interest rate on an FHA loan — sometimes even lower than on a conventional loan.
More from NerdWallet
Mortgage calculator
First-time home buyer tips
Tips for finding the best mortgage lender
Last updated on February 20, 2020
Methodology
NerdWallet's selection of mortgage lenders for inclusion here was made based on our evaluation of the products and services that lenders offer to consumers who are actively shopping for the best mortgage. The six key areas we evaluated include the loan types and loan products offered, online capabilities, online mortgage rate information, customer service and the number of complaints filed with the Consumer Financial Protection Bureau as a percentage of loans issued. We also awarded lenders up to one bonus star for a unique program or borrower focus that set them apart from other lenders. To ensure consistency, our ratings are reviewed by multiple people on the NerdWallet Mortgages team.
To recap our selections...
NerdWallet's Best Mortgage Lenders for First-Time Home Buyers in 2020