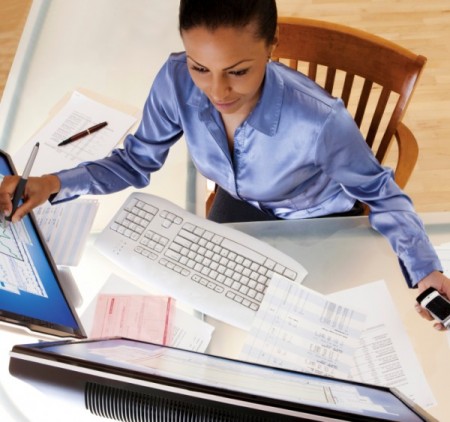 The U.S. Small Business Administration is an invaluable resource for small-business owners, especially when it comes to funding. The SBA supports several loan programs aimed at helping businesses get off the ground, grow and expand.
However, several common misconceptions about SBA lending can keep business owners from getting the most out of their relationship with the agency.
Myth No. 1: The SBA itself lends money to small businesses
The SBA guarantees a percentage of all SBA loans issued by third-party lenders, but it does not directly lend any money to businesses.
The SBA sets the requirements and application process for its loans, which vary based on the loan program. Most applications require personal background information, a resume, a business plan, personal credit reports, business credit reports, bank statements and income tax returns. Additionally, lenders require relevant legal documents that can include business licenses, leases, third-party contracts or franchise agreements. Some SBA-backed loans also require either personal or business collateral.
Myth No. 2: SBA loans are only available through banks
The SBA guarantees loans issued through both national and community banks, but also credit unions, microlenders and nonprofit organizations. Small-business owners can use the SBA search tool to find SBA lenders in their area.
Myth No. 3: The SBA facilitates one type of loan
There are several types of loans available through the SBA:
7(a): The SBA's most popular loan program. Borrowers can get up to $5 million for a range of expenses including real estate, equipment, inventory, construction, exporting and debt refinancing.
CDC/504: Certified Development Company/504 loans allow business owners to borrow up to $5.5 million for real estate and equipment. 
Microloan: Business owners can borrow up to $50,000 for startup and expansion costs including inventory, equipment and furniture.
Disaster loan: The SBA gives loans to businesses, nonprofit organizations, homeowners and renters to help repair and replace real estate, equipment, inventory and personal property after a declared natural disaster.
Myth No. 4: The SBA determines if a borrower is ultimately approved for an SBA loan
The SBA sets eligibility standards for the loans it guarantees, but ultimately the lender decides whether a borrower is approved for a loan. Lenders make the decision based on SBA eligibility requirements as well as the five C's of credit: character, capital, capacity, conditions and collateral.
Character: Does the lender think the business owner is trustworthy, responsible and capable of success? Lenders want to invest in businesses they believe in.
Capital: How much has the business owner already invested in the business? Lenders like to see that entrepreneurs have their own skin in the game.
Capacity: Can the business pay back the loan? Lenders look at metrics such as the business's cash flow and credit history for proof of this.
Conditions: What are the economic and market conditions? Lenders need confidence that the business will thrive in its industry.
Collateral: What business or personal property can the borrower pledge? Lenders need to know that if all else fails, they will get repaid through collateral.
Myth No. 5: In addition to loans, the SBA offers grants to small businesses
The SBA offers grants to some nonprofit organizations, but not to small businesses. However, small-business owners can search for federal grants at grants.gov and federal, state and local grants using the U.S. government's financing search tool.
Myth No. 6: The SBA only helps with funding
In addition to facilitating loans, the SBA offers counseling, government contracting support and online and in-person business classes.
It takes research and patience to understand the intricacies of the SBA's loan products. The agency is working to improve the efficiency of its loan applications with technology it has said it will announce in the coming months. Find more information about SBA loan products here.
Image via iStock.