SBA Loan Collateral vs. Guarantee: What's the Difference?
SBA loans usually require personal guarantees, and they often ask for collateral, too.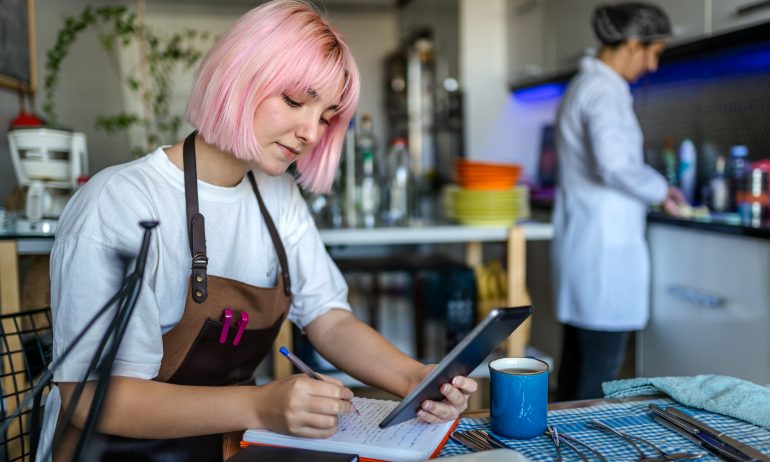 Many or all of the products featured here are from our partners who compensate us. This influences which products we write about and where and how the product appears on a page. However, this does not influence our evaluations. Our opinions are our own. Here is a list of our partners and here's how we make money.
Personal guarantees and collateral are both ways of promising a lender that you'll make good on your debt. You may have to offer both to get an SBA loan.
Collateral ties a loan to a specific asset, like your business's inventory or your home, which the lender can seize if your business can't repay the loan. A personal guarantee promises the lender that you will repay the debt using your personal assets, but may not specify how.
with Fundera by NerdWallet
In general, SBA lenders require anyone who owns 20% or more of a business to provide a personal guarantee. SBA loans larger than $25,000 usually require collateral, too.
Do SBA loans require a personal guarantee?
SBA loans usually require unlimited personal guarantees from anyone who owns more than 20% of a business. Lenders may ask for limited or unlimited personal guarantees from other business owners, too.
Unlimited personal guarantee: This is a promise that the guarantor (the business owner) will pay back the loan in full if the business is unable to. The lender doesn't have to seize collateral or seek payment from any other source before going straight to the loan applicant for loan repayment.
Limited personal guarantee: If you own less than 20% of a business, you may have the option to sign a limited personal guarantee instead. The limited personal guarantee caps the amount you'll have to pay the lender, either as a dollar limit or a percentage of the debt.
Limited personal guarantees can be secured by collateral, which means the lender will seize those assets when they recoup payment instead of asking you to pay back a certain dollar amount.
Who has to personally guarantee an SBA loan?
The SBA requires personal guarantees from:
Individuals who own more than 20% of a business.

Spouses who own 5% more of the business, if their combined ownership interest is 20% or more.

Trusts, if the trust owns 20% or more of the business.

Trustors, if a revocable trust owns 20% or more of the business.
SBA lenders may require additional personal guarantees.
Do SBA loans require collateral?
For SBA 7(a) loans of between $25,000 and $350,000, SBA lenders have to follow collateral policies that are similar to the procedures they've established for non-SBA loans. Banks and credit unions are usually the intermediary lenders for SBA 7(a) loans.
If you use an SBA loan to finance specific assets, like an equipment purchase, the lender will take a lien on those assets as collateral. The lender may also use your business's other fixed assets as collateral, and you may have to offer personal assets, too.
For SBA 7(a) loans larger than $350,000, SBA lenders need collateral worth as much as the loan. The lender will start with your business assets. If they need more collateral, the SBA requires them to turn to the real estate you own personally, as long as you have at least 25% equity in the property.
Live Oak Bank is the largest SBA 7(a) lender in the U.S. by volume. Its loans may require collateral in the form of:
What if I can't provide collateral or a personal guarantee?
If you're seeking any type of SBA loan, there's a good chance you'll have to provide both collateral and a personal guarantee. Even SBA microloans usually require collateral and a personal guarantee. Without them, you'll have trouble getting an SBA loan.
Some online lenders offer unsecured business loans, which don't require collateral. But you may still have to sign a personal guarantee.
Fund your dreams with a small-business loan
Find the business funding you need. Check out NerdWallet's picks for the best small-business loans and compare your options.