SBA Microloans: What Businesses Qualify and How to Apply
Small-business owners can borrow up to $50,000 to start or grow their company.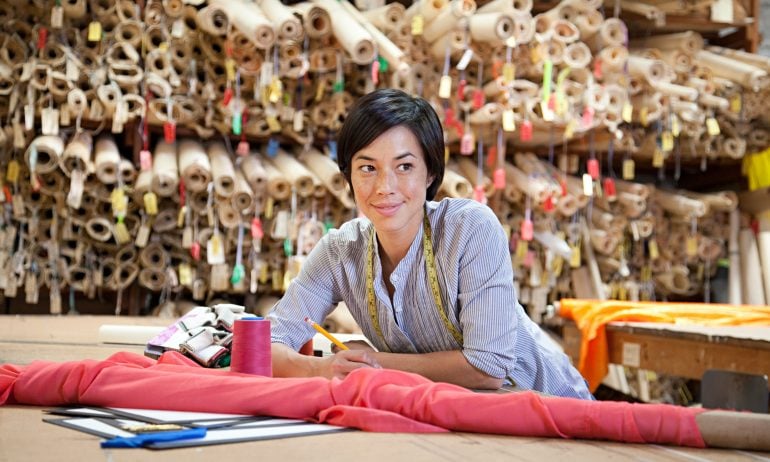 Many or all of the products featured here are from our partners who compensate us. This may influence which products we write about and where and how the product appears on a page. However, this does not influence our evaluations. Our opinions are our own. Here is a list of our partners and here's how we make money.
The SBA microloan is one of the few affordable small-business loans targeted specifically to startups. New and existing businesses can borrow anywhere from $1,000 to $50,000 to grow their company.
Unlike other SBA loans, the microloan program is fully funded by the U.S. Small Business Administration and administered by an intermediary network of nonprofit community-based lenders, rather than traditional banks.
Through these lenders, the SBA microloan program also aims to reach lower-income communities and businesses that are often overlooked by traditional lenders. In fiscal year 2020, for example, almost 47% of SBA microloans went to women-owned businesses.
What is an SBA microloan?
SBA microloans are smaller-scale loans funded by the Small Business Administration. Eligible small-business owners can borrow up to $50,000, but loans are typically much smaller. In fiscal year 2020, the average SBA microloan was $14,434 and had an interest rate of 6.5%.
While the SBA provides the funding for the microloans, the heavy lifting is done by an intermediary lender, typically a nonprofit community development corporation. The lender processes applications, distributes loan funds and manages the loan.
Each intermediary lender can set its own rates and eligibility requirements, with guidance from the SBA, so rates, fees and minimum loan amounts will vary.
SBA microloan rates, fees and repayment terms
Term length: Maximum of eight years currently, but will drop to seven years for new microloans effective Oct. 1, 2021.

Interest rates: Rates vary but are typically between 6% and 9%. The average interest rate charged on SBA microloans in fiscal year 2020 was 6.5%.

Fees: Up to 3% of the loan amount (up to 2% for loans with terms of less than one year), plus closing costs as determined by the lender.
Lenders typically require collateral to secure the loan against nonpayment. If you take out a microloan to purchase equipment, that equipment will serve as collateral for the loan. In most cases, you also need to sign a personal guarantee stating you will repay the loan.
What can an SBA microloan be used for?
SBA microloans can be used for working capital or to purchase inventory, supplies, furniture, fixtures, machinery or equipment. You can't use an SBA microloan to pay off existing debts or purchase real estate.
Who can get an SBA microloan?
The SBA microloan program is targeted to startups and early-stage businesses — 30% of microloans issued in fiscal year 2020 went to startups — but it's open to all for-profit small businesses and certain nonprofit child care centers.
Unlike many traditional loans, SBA microloans are available to small-business owners with no credit history, as well as lower incomes. The program is also geared toward businesses otherwise underserved by traditional banks, including women- and minority-owned businesses and those in low-income communities.
Eligibility requirements beyond those general guidelines will vary by lender. Some intermediary lenders have a minimum credit score requirement, while others do not.
How to get an SBA microloan
To apply for an SBA microloan, you first need to locate an SBA-approved intermediary in your area. The SBA has a list of lenders on its website.
You'll apply directly through the intermediary lender, which will need to know the purpose of the loan. The exact documentation required will vary, but be prepared to supply the following documents:
Personal tax returns (at least two years).

Contracts, quotes or purchase agreements.
Existing businesses will also need to document business financials, which may include:
Balance sheet and income statement.

Business lease and contracts.

Business licenses and permits.

List of current business assets.
SBA microloan advantages and disadvantages
SBA microloans also have low fees, competitive interest rates and long repayment terms.
The downside of SBA microloans is, by definition, they're small-dollar business loans. If you need more than $50,000 to grow your business, you may need to look elsewhere.
Alternatives to an SBA microloan include other nonprofit microlenders, small-business grants, traditional term loans and invoice financing.
Find and compare small-business loans
If an SBA microloan isn't the right fit, look at other types of business loans to meet your needs and goals with the help of NerdWallet's comparison tool. We gauged lender trustworthiness and user experience, among other factors, and made recommendations based on categories including your revenue and how long you've been in business.