What Is a Business Debt Schedule?
Organizing what your business owes in a business debt schedule is useful. Learn what it can do and should include.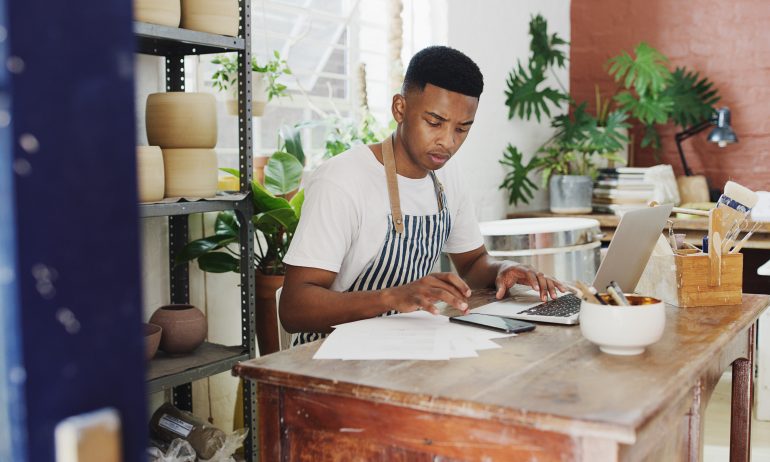 Many or all of the products featured here are from our partners who compensate us. This influences which products we write about and where and how the product appears on a page. However, this does not influence our evaluations. Our opinions are our own. Here is a list of our partners and here's how we make money.
When you have debts, it's wise to be able to quickly and easily put your hands on the details of that debt. Especially since most debts require a periodic payment and interest is accruing.
A business debt schedule, much like it sounds, is a list of all the debts your business currently owes. This can include:
Miscellaneous other periodic payables.
Regular expenses like short-term accounts payable and accrued liabilities are normally not included in your business debt schedule. This form is for you, as the business owner, to quickly and easily assess your business's current debt in the event that you must make a decision, such as taking out more debt, deciding where to repay first, or attempting to renegotiate with a creditor.
As you begin to create a business debt schedule, your list should include all the pertinent details of each debt, including:
You'll likely find that you appreciate being able to quickly and easily lay eyes on the pertinent details of all of your debt.
Aside from keeping yourself organized, other uses for a business debt schedule include:
Never miss a payment – Don't risk harming your credit by forgetting an important due date.

Accurate bookkeeping and forecasting – A business debt schedule allows you to see how much will be going out of your business every month and help you set sales goals and forecast projections.

Monitor your business's financial health – Is interest causing a loan to balloon out of hand? Your debt schedule will help you monitor where to direct your repayments.

Determine whether you can take on new debt – if you need a cash infusion, your business debt schedule will help you determine whether your business can support such a debt.

Information for a potential lender – If you do decide to borrow more money, your lender will often ask for a business debt schedule along with your balance sheet.
Whether you're taking out small business loans or simply want to keep your business's finances organized, a business debt schedule can help you keep on top of any money your business owes.
This article originally appeared on Fundera, a subsidiary of NerdWallet.