What Are the Minimum Credit Score Requirements for SBA Loans?
SBA loans are competitive small-business loans, so high credit scores can help your application.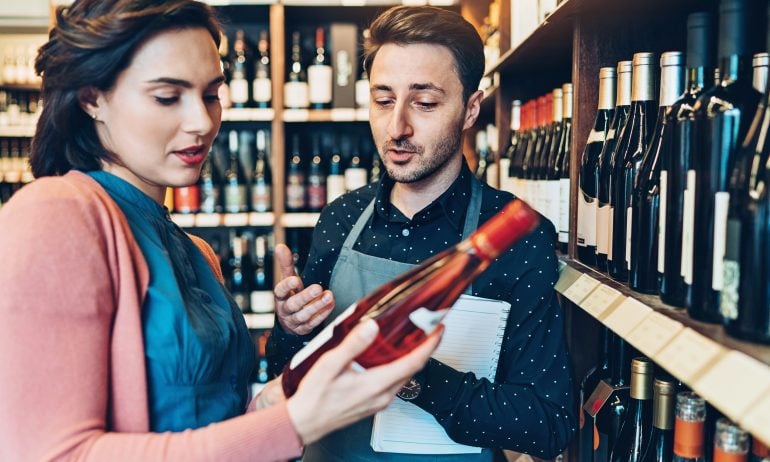 Many or all of the products featured here are from our partners who compensate us. This may influence which products we write about and where and how the product appears on a page. However, this does not influence our evaluations. Our opinions are our own. Here is a list of our partners and here's how we make money.
For many entrepreneurs in need of small-business loans, there are few options that rival U.S. Small Business Administration loans with regard to interest rates, terms and credit flexibility. These are just some of the reasons why so many businesses seek out SBA loans, and why so many applications are submitted every year.
Because SBA loans are so popular, they're also highly competitive. This means that loan-seekers with excellent credit (a FICO score of 720 or higher) often stand a greater chance of having their SBA loan application approved than those with just good credit (generally between 690 and 719) or lower.
However, if you're wondering what the average SBA loan credit score is, the answer is not so straightforward. Different SBA loans come with different credit requirements. Startup SBA loans, for example, cater toward newer businesses and thus have more lenient credit requirements. Plus, every lender sets its own standards for the SBA loans it provides.
Breaking down the minimum credit score requirement for SBA loans
SBA loan programs make it easier for small-business owners to access the capital they need by reducing lender risk. The SBA guarantees up to 80% of the loan amount when the lender approves the loan; this provides extra assurance that the lender can get paid even if the business goes bankrupt or closes.
with Fundera by NerdWallet
While the SBA does not designate a credit score minimum, it typically looks for people with good personal credit. These credit requirements are most applicable for the SBA 7(a) and 504 loan programs, whereas SBA microloans and Community Advantage loans cater toward startup businesses with lower credit scores. However, the individual lender that issues the loan can impose its own credit requirements on applicants. Depending on your other business credentials, there may be some flexibility.
The SBA uses the FICO Small Business Scoring Service, or SBSS, in many cases to evaluate the credit history of your business. SBSS scores get pulled for SBA 7(a) loan application prescreens as well. Your business should have a score of 155 or higher (SBSS scores range from 0 to 300) in order to pass the 7(a) prescreen, but you may still get approved by a lender if it chooses to work with you based on your other application materials.
The SBA disaster loan program functions somewhat differently than its 7(a) loan program, particularly with regard to who qualifies and the application process you'll go through in order to get one.
If you operate a small business in a government-declared disaster area, you might be qualified for a loan from the SBA Economic Injury Disaster Loan, or EIDL, program. Small businesses, agricultural cooperatives and private nonprofits are typically eligible for EIDLs when they cannot pay regular operating expenses or stay open otherwise in the wake of a disaster. To obtain an EIDL, you'll also have to demonstrate that you're unable to obtain financing elsewhere.
While there are no specific SBA disaster loan credit score requirements, the better you can demonstrate your ability to pay back the loan, the more likely you are to be approved.
Other factors to consider
Since there is no hard and fast credit score needed for an SBA loan, your other business credentials may be even more important in the decision-making process. Lenders also consider factors such as your business's annual revenue, income, existing loans and whether you've sought credit from other sources first. Your lender may also base some of its approval decisions on its own fit as a partner to help you meet your business goals.
The SBA's Lender Match tool is a great place to start looking at different lenders. This tool allows you to describe your funding needs in order to match you with prospective lenders. Lenders with interest in financing your loan will reach out to you within two business days, after which you can size up offers and apply.
Alternatives to SBA loans
If you can't get an SBA loan based on your credit score or other business credentials, you may need to consider other financing options. There are several alternative funding options that may have more relaxed minimum requirements in order to qualify — although their rates and terms may not be as favorable as SBA loans.
Online term loans: Traditional bank lenders usually restrict business lending to those with excellent personal credit. Alternative online lenders often have lower credit requirements. However, these loans may come with much higher interest rates, so be sure to compare your options.

Business line of credit: A revolving line of credit for your business enables you to borrow money from a set amount made available to you by your lender. Once you repay what's owed, your credit limit resets and you can draw from it again. Credit scores in the lower 600s may be accepted for this type of funding.

Equipment financing: For borrowers who need funding to buy a specific piece of equipment or machinery, equipment financing often comes with more relaxed credit requirements since the item purchased with the loan serves as collateral.