Are There SBA Loans for the Self-Employed?
Self-employed business owners can apply for alternative financing if they don't qualify for SBA loans.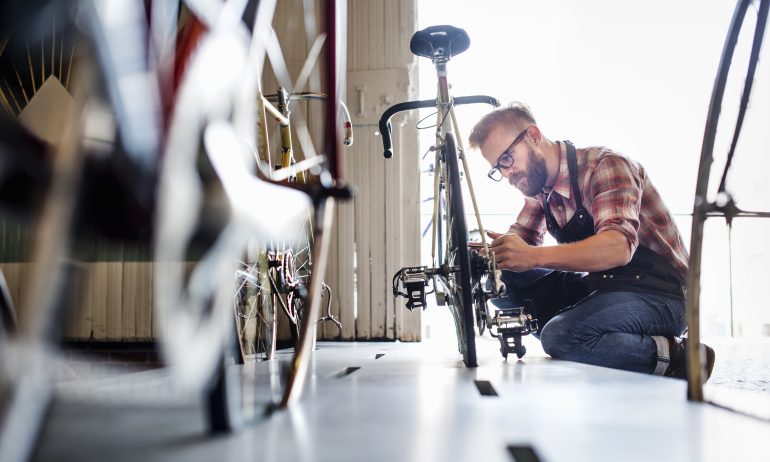 Many or all of the products featured here are from our partners who compensate us. This influences which products we write about and where and how the product appears on a page. However, this does not influence our evaluations. Our opinions are our own. Here is a list of our partners and here's how we make money.
Many of the same SBA loans are available to both self-employed people and more formally structured businesses, such as limited liability companies and corporations. However, self-employed individuals, like sole proprietors and independent contractors, might face a higher barrier to entry for having limited credit history, inconsistent revenue or no collateral. If they can't qualify for an SBA loan, other business financing options are available.
with Fundera by NerdWallet
Who qualifies as self-employed?
Sole proprietors, independent contractors and partnerships all fall under the self-employed category. In these cases, there is no legal distinction between the business owner and the business itself. Sole proprietors, for example, are solely responsible for their business's gains and losses, while LLCs and corporations are legally distinct from their owners. This distinction helps protect the owners' personal assets if their business runs into legal or financial issues.
Are self-employed SBA loans hard to get?
While a sole proprietorship is much easier to set up than an LLC or corporation, lenders may be more hesitant to finance them for a few reasons:
Self-employed business owners are legally responsible, as individuals, for any debt and liabilities that their businesses take on. If someone sues their business, for instance, their personal assets — not just their business — could be at stake. This makes it riskier for lenders to finance them.

Sole proprietorships and independent contracting businesses may have lower revenue or less collateral to offer since they're often a business of one. This could make it more difficult for them to prove that they can pay back the loan, plus interest. And it may require more paperwork.

Some banks set lending minimums that surpass what a self-employed business owner is looking for, either because the business owner doesn't need that much funding or doesn't qualify for it.

Since there is no legal distinction between the self-employed business owner and their business, they may lack business credit history. To establish business credit, you'll want to register the business, obtain an employer identification number and open a separate business bank account and credit card to keep your business and personal finances separate.
SBA loans for the self-employed
SBA microloan: Best for small loans and more lenient requirements
Applying for an SBA microloan is a great option for self-employed business owners, especially if they've been turned down by traditional banks and don't need more than $50,000 in funding. In fact, the average SBA microloan is around $13,000, according to the SBA. SBA microloans are administered by nonprofit, community-based organizations that can also help train applicants in business practices and management. And because the loans are small, the application process may be easier — applicants may have limited credit history and typically don't need as high of a credit score as they do for an SBA 7(a) loan.
SBA 7(a) small loan: May not require collateral
Funds from the SBA's most popular 7(a) lending program can be used for a variety of business-related purposes, such as working capital or purchasing equipment. While the maximum SBA 7(a) loan amount is $5 million, SBA 7(a) small loan amounts don't exceed $350,000. And if the 7(a) small loan is for $25,000 or less, the SBA doesn't require lenders to take collateral.
SBA Express loan: Best for quicker application process
SBA Express loans are a type of 7(a) loan for businesses that need quick financing and no more than $500,000. The SBA responds to these loan applications within 36 hours as opposed to the standard five to 10 days, which may speed up the process for borrowers working with non-SBA-delegated lenders. Additionally, borrowers might not have to fill out as much paperwork — the SBA only requires Form 1919. Beyond that, lenders use their own forms and procedures.
Self-employed business owners turned down for SBA or traditional bank loans may be able to qualify for financing with an online lender. These lenders offer options such as term loans and lines of credit, and they often process applications faster and have more lenient requirements. However, applicants should expect to pay significantly more in interest than they would with an SBA loan.
Not only can business credit cards help build your business credit history and pay for everyday business purchases, but they can also help finance larger purchases (within your approved credit limit). And if you qualify for a credit card with a 0% introductory APR offer, you'll have multiple months to pay off the balance interest-free. Just make sure you're able to pay off your purchase before the intro offer ends and a variable APR sets in.