A common perk of travel rewards cards is credit card insurance, which can cover lost baggage and rental cars. Here's what is available and what to consider before signing up.
Travel medical insurance
Many travel credit cards come with some travel medical insurance. This is essential since health care can be very expensive in some countries. If you have a credit card that offers travel medical insurance and you need medical attention, you'll be covered up to a certain amount.
Not all credit card travel medical insurance policies are the same, though. They may cover different trip lengths depending on your age. For example, you might get 15 days if you're under the age of 65, but just three days if you're older. The amount of insurance you get can also differ, but in most cases, it ranges from $1,000,000 to $5,000,000.
Trip cancellation/interruption insurance
If you need to cancel your trip before you depart, or return home before your planned return flight, you could be reimbursed with trip cancellation/interruption insurance. There's usually a cap on how much you'll get back, and you can only make a claim if there's a qualifying reason to return home early, such as a death in the family or a job loss.
In most cases, to qualify for your trip cancellation and interruption insurance, you need to charge all or part of your travel expenses to your credit card. Those expenses include flights, rental cars and hotels. You'll need to read your credit card certificate of insurance to find out exactly how your coverage works.
» MORE: How to use a credit card while travelling
Rental car insurance
Having insurance when renting a car is mandatory in most countries. However, if you have a credit card with rental car insurance, you can decline the car rental agency's coverage. All you need to do is pay for the rental car with your credit card and you'll be covered for any damage.
That said, the details are in the fine print. Credit card rental car insurance will usually only cover vehicles with a Manufacturer's Suggested Retail Price of up to $85,000 and will have a trip length limit. You also need to decline any insurance offered by the rental agency before your card's converge will apply. Also, note that third-party liability insurance is typically not included.
Mobile device insurance
Credit cards with mobile device insurance cover damage to smartphones and tablets, as well as theft and loss. For your insurance to apply, you need to charge the full amount of the device to your credit card with mobile device insurance. If you bought your phone on a payment plan, you need to pay your monthly bill with your credit card.
All credit cards that offer mobile device insurance have a set cap when making a claim. You'll also need to factor in depreciation and the deductible. Despite these additional costs, getting something back is better than nothing.
Purchase assurance and extended warranty
With purchase assurance, sometimes known as purchase security, your purchases are covered against loss, theft and damage for a set amount of time (usually 90 days) after purchase. Note that this is different from price protection, where you can get the difference refunded to your credit card if you find a lower price.
An extended warranty typically doubles your warranty up to an additional year. For these types of insurance to apply, you must charge the entire cost of the goods to your credit card.
Best Credit Cards in Canada
Compare all different credit cards side-by-side and find out the best card that will meet your need with special perks and benefits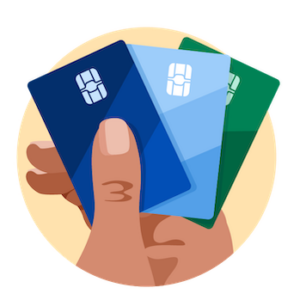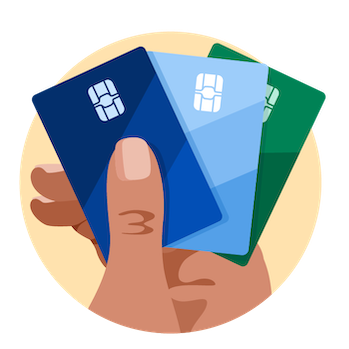 How to make a credit card insurance claim
To make an insurance claim, you need to meet the conditions set out in your certificate of insurance. Once that happens, you need to contact your insurance provider as soon as possible to get your claim approved.
In most cases, the insurance provider will ask you to pay the costs associated with your claim first, and you'll be reimbursed later. However, sometimes your insurer may pay the service provider directly. Either way, be sure to hang onto your receipts and any other relevant information related to your claim. For example, take a screenshot of your cancelled or delayed flight information. Without the right paperwork, your claim could be denied.
Not every credit card offers insurance, and the ones that do all have different policies. Hopefully, you never need to make a claim, but if you do, you'll be glad you have insurance.