"How much house can I afford?" The answer to this common question isn't always straightforward.
Ultimately, your home buying budget doesn't depend on a house's sale price. It depends on the mortgage amount you can get approved for.
Playing around with a mortgage calculator can give you a general idea, but how much you're able to spend on a home purchase depends on some other important numbers, like your down payment amount, debt service ratios and qualifying rate.
3 factors that affect how much house you can afford
1. Your down payment amount
In Canada, you're required to have a minimum down payment of at least 5% of the purchase price when buying a home. The bigger your down payment, the more home you can afford.
Price of home
Minimum required down payment
$500,000 or less
5% of purchase price
$500,001 to $999,999
5% on the first $500,000 of the price,
10% on everything above $500,000

$1 million or more
20% of purchase price
It's important to remember that providing a minimum down payment may not be enough for you to get approved for a mortgage at a low interest rate. Depending on the price of your home, your income and the overall state of your finances, you may be required to put down significantly more than 5% down to qualify for a mortgage on the home you want.
Best Mortgage Rates in Canada
Compare Canada's top mortgage lenders and brokers to fine the mortgage rate that will meet your needs.
2. Gross debt service and total debt service ratios
Lenders look at two major factors, your gross debt service (GDS) and total debt service (TDS) ratios, when deciding how much they're willing to extend to you,
Your GDS is calculated based on how much your housing expenses are relative to your pre-tax income. These expenses would include your mortgage, property taxes, heat and any maintenance fees for condominiums. Lenders don't want this ratio to exceed 32% of your gross (pre-tax) income.
When it comes to your TDS, take your GDS and add any other outstanding debt payments that you currently have, such as student loans and credit card debt. Your TDS shouldn't exceed 40% of your gross income.
When buying with a partner, lenders will look at your combined ratios as opposed to individually. What that means is that even if one of the purchasers has a GDS or TDS that exceeds the limit, you may still qualify for a mortgage as a couple.
3. Mortgage stress test
This is where home buying budgets often hit a snag. Anyone applying for a new mortgage or renewing their current loan will need to pass the mortgage stress test. 
With the stress test, it's not enough that you qualify at your lender's offered rate. You must be able to qualify at the higher of:
A rate of 5.25%.
The interest rate offered by your lender plus 2%.
So, if a lender offers you a mortgage with an interest rate of 5%, you actually need to qualify at 7%. This calculation is meant to protect you if interest rates rise, but it does lower the total amount you can borrow, which decreases how much house you can afford.
Other things to consider when looking at home affordability
While the above factors formally determine how much money you can borrow, they may not actually translate to what you can afford. It's essential to think about the following things before you make a purchase.
Closing costs. Generally speaking, you should set aside 1.5% to 4% of the purchase price to cover closing costs, which include things such as legal and land transfer fees.
Moving costs. You might need to pay movers when you buy, and you may need to buy furniture.
Personal goals. Affordability calculators don't consider your personal goals, such as retirement savings, vacations or the cost of raising kids.
Budgeting. Lenders use pre-tax dollars as a simple way to calculate affordability, but it might be wise to use after-tax dollars for your own budgeting purposes since that's how much money you'll have each month.
Because other expenses will inevitably come up while you own your home, you may not want to borrow the maximum amount offered to you. In an ideal situation, you'll find a home that fits that budget you've created based on your goals.
Mortgage pre-qualification/pre-approval
Another way to figure out how much house you can afford is to use online mortgage pre-qualification tools, which are offered by Canada's major banks and other lenders. After inputting your data, you'll be given a calculation of how much you can afford.
If you want to take things a step further, you could get a mortgage pre-approval where the lender will verify your financial information and give you an actual dollar amount to work with. Not only will you know how much the lender is willing to give you, but you'll also know the interest rate so you can budget accordingly.
DIVE EVEN DEEPER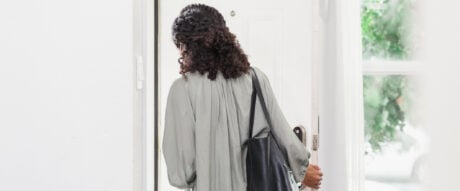 Save for a down payment: cut expenses, use a TFSA, take from your RRSP for the Home Buyers' Plan, use the First-Time Home Buyer Incentive.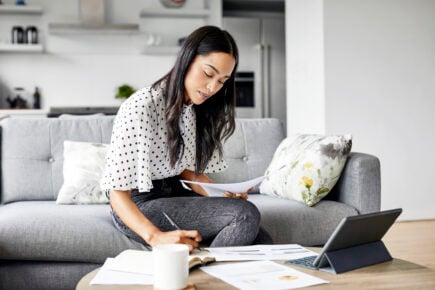 Persistent inflation and a minor recession are expected in 2023, but so is increased stability in the housing market. Canadians can start preparing now.