SoFi Mortgage Review 2020
Note: SoFi has temporarily suspended jumbo mortgages, due to market conditions amid the coronavirus pandemic.
Many or all of the products featured here are from our partners who compensate us. This may influence which products we write about and where and how the product appears on a page. However, this does not influence our evaluations. Our opinions are our own.
Our Take
The bottom line: Specializes in jumbo loan borrowers who earn good incomes but may not have outsized savings for down payments.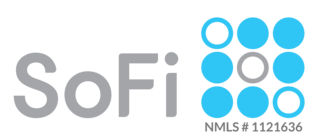 Min. Credit Score
Min. Down Payment
Loan Types and Products
Purchase, Refinance, Jumbo, Fixed, Adjustable
Pros & Cons
Pros
Provides an entirely digital mortgage application.

May consider vested restricted stock units as income.

Does not require private mortgage insurance for jumbo loans.

Works with self-employed borrowers.

SoFi members may qualify for a $500 discount on mortgage fees.
Cons
Doesn't offer government-backed loans, like FHA or VA.

Does not offer home equity loans or HELOCs.

Mortgage cannot be used for investment property.

SoFi mortgages are unavailable in nine states.
Get more smart money moves — straight to your inbox
Become a NerdWallet member, and we'll send you tailored articles we think you'll love.
Full Review
Due to the coronavirus outbreak, obtaining a mortgage may be a bit of a challenge. Lenders are dealing with demand and staffing issues. It may be harder to get approved or you may find that some loan products aren't available. If you can't pay your current home loan, refer to our mortgage assistance resource. For the latest information on how to cope with financial stress during this emergency, see NerdWallet's financial guide to COVID-19.
SoFi (short for "Social Finance") is a digital personal finance company that offers a suite of products, including student loan refinancing, personal loans, cash management and investment accounts, as well as home loans.
The company's mortgage arm, SoFi Lending Corp., was among the first home loan lenders to offer an all-digital application. The lender originates mortgages in most states and the District of Columbia, but not in Alaska, Hawaii, Massachusetts, Missouri, New Hampshire, New Mexico, New York, South Dakota or West Virginia.
Getting a mortgage through SoFi or using any other product through the company qualifies you for SoFi membership. Benefits of membership include access to networking events, complimentary financial planning and career coaching through a partnership with Korn Ferry. Members can also get rate discounts on other types of SoFi loans.
SoFi offers conforming and jumbo conventional mortgages with a minimum down payment requirement of as little as 10% on loans up to $3 million. Options include 15- and 30-year fixed mortgages and 7/1 adjustable-rate mortgages. Jumbo loans accounted for about 61% of SoFi's total loan volume in 2018, according to federal Home Mortgage Disclosure Act data.
Borrowers looking for government-backed mortgages, such as FHA loans and VA loans, will have to go elsewhere. SoFi doesn't offer those products or connect borrowers with state housing finance agency down payment assistance programs.
Like most lenders, SoFi requires borrowers to pay for private mortgage insurance, or PMI, on conforming conventional loans with down payments under 20%. But SoFi does not require PMI for jumbo loans.
To qualify for a mortgage with SoFi, the property you're purchasing must be for a primary or second home for at least 12 months. SoFi does not offer mortgages for investment property.
In one sitting, SoFi can give you an upfront mortgage preapproval online if you qualify for a loan, showing sellers that you've been vetted as a qualified buyer with the financial ability to purchase a home.
Once you choose and get approved for a specific product, you'll work with a loan officer who will shepherd your application through underwriting, answer your questions and guide your loan to the closing table.
SoFi's digital platform features electronic employment verification, importing of asset statements from U.S. financial institutions, online document exchange, e-signature and loan process updates.
Here's a step-by-step look at SoFi's platform:
Get Started page  — In this initial step, you'll enter all of your personal information, such as your name, address, phone number, birth date and citizenship status to set up your account.
Mortgage Eligibility — Here, you'll enter details to help SoFi determine your ability to either refinance or take out a new home loan. Information collected includes whether you're applying for a refinance or new loan, your state and county, whether you have another residence (and whether you plan to keep it), your marital status, and if you have child support or alimony expenses. You'll also indicate whether you want to add a co-applicant.

Check My Rate — Enter your purchase price, down payment and loan amounts to get an accurate rate quote from SoFi.

Rate Quotes/Preapproval — SoFi will show you a variety of loan products and options that match your needs. Once you select one, you can then move on to continue the preapproval process and loan application online.
SoFi evaluates a variety of factors to determine if you're eligible for a loan, including credit score and credit history, monthly income and expenses, and employment status and history.
When evaluating a borrower's income, SoFi considers restricted stock units as income once the units have vested. Technology employers commonly grant RSUs as stock-based compensation to employees, but not all lenders count them as income when making loan decisions.
SoFi considers nontraditional income for self-employed borrowers with IRS K-1 or Schedule E tax forms. The lender says it allows those borrowers to use business funds for down payment and closing costs.
SoFi mortgage rates and fees
SoFi does not publish general mortgage rates on its site. To get a rate quote, you'll need to fill out an online form with your personal information. SoFi will conduct a soft credit check — one that doesn't impact your credit score — to check rates and terms to see what you qualify for. After you choose a product and continue the application, SoFi will request a full credit report from one or more of the consumer credit reporting agencies.
SoFi says it "may grant requests for a 45-day rate lock" after you provide a signed purchase contract or a completed mortgage refinance application.
Like most lenders, SoFi charges a fee in addition to the other usual fees a borrower pays, including appraisal, title and credit report fees. SoFi's "home loan processing fee" is $1,495, but customers who have a SoFi personal loan, student loan or a balance of at least $50,000 in a SoFi investment account can get a $500 discount on their first mortgage with SoFi.
Mortgage loan officers and representatives provide help throughout the process online and by phone. SoFi does not have branches for in-person service.
The website offers general customer support by phone seven days a week. The home loans customer support by phone is open 6 a.m. to 6 p.m. Pacific time Monday through Friday.
NerdWallet's star ratings for mortgage lenders are awarded based on our evaluation of the products and services each lender offers to consumers who are actively shopping for the best mortgage. The five key areas we evaluated include the variety of loan types and products offered, online conveniences, online mortgage rate information, and the rate spread and origination fee lenders reported in the latest available Home Mortgage Disclosure Act data. To ensure consistency, our ratings are reviewed by multiple people on the NerdWallet Mortgages team.