Which Southwest Airlines Credit Card Should I Get?
The three Southwest cards all earn the same spending rewards, but they come with varying annual fees and benefits.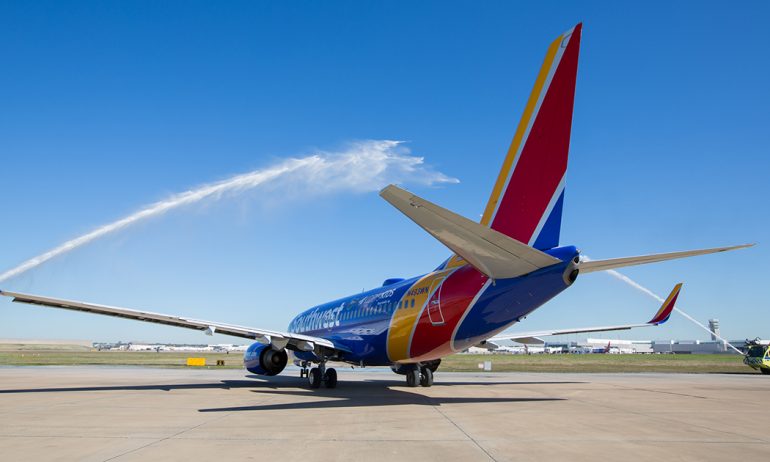 Many or all of the products featured here are from our partners who compensate us. This may influence which products we write about and where and how the product appears on a page. However, this does not influence our evaluations. Our opinions are our own. Here is a list of our partners and here's how we make money.
Choosing a Southwest Airlines credit card can be tricky because differences among the three consumer cards may seem subtle at first glance. But you receive progressively more value from the cards with higher annual fees.
The trio of cards share a primary perk: free frequent-flyer points posted to your account annually. So the decision comes down to the extra value you get for the annual fee of the compared with the you'll pay for the  — and then whether it's worth paying to step up to the .
The annual fees aren't exorbitant for any of these three cards when compared with some , but you'll have to decide whether the higher fee is worth it for the  or the . There isn't a no-fee version of this card.
This is a primary difference in benefits. The gives you twice as many loyalty points annually on your account anniversary date as does the : 6,000 Rapid Rewards points, as opposed to 3,000. Considering the value of a Rapid Rewards point, the extra anniversary points can make up for the difference in annual fees between those two cards.
Anniversary points grow to 7,500 with the . While that's not enough value on its own to offset the card's annual fee, it's also not the only lucrative benefit you get with it, either.
Southwest points at each. This is a baseline value, drawn from real-world data on hundreds of economy routes, not a maximized value. In other words, you should aim for award redemptions that offer or more in value from your Southwest points.
If you'll be using your credit card abroad, you'll want one that doesn't charge a , like the or the . The 3% fee can add up on the .
The short story here is that it's a minor benefit unless you're a huge spender. For most, it shouldn't sway the decision.
The two pricier cards allow you to earn 1,500 "tier qualifying points" for each $10,000 in purchases, up to $100,000 annually. Tier qualifying points count toward elite status, which Southwest calls A-List or A-List Preferred. Its benefits include priority boarding and bonus rewards points for each flight. The cheapest card earns no points toward elite status.
Overall, qualifying points earned by the and the don't move the needle much. An extra 1,500 qualifying points for spending $10,000 would account for only about 4% of your 35,000-point requirement for the lowest elite level. And tier qualifying points won't help toward securing a highly coveted , because those passes are earned via Rapid Rewards points. So consider the extra tier qualifying points as a modest boost to ones you earn with your regular flying on Southwest.
There are reasons to be tempted by the priciest card, the . It includes day-of-flying perks that the other cards don't, such as:
Bonuses for new cardmembers can change often, but if pricier cards get you a bigger head start toward earning free flights or a Companion Pass, that's something to consider.
Other than the differences above, all three cards earn the same spending rewards and charge the same APR.
An airline card is not your only choice. offer rewards that can be used on a variety of travel spending, not just a single airline. Redeeming rewards for credit against a Southwest Airlines purchase or other travel spending essentially "erases" it from your balance. That makes these cards a good choice for people who spread their business around.
Or consider a card like the . It earns points that can be transferred to Southwest's Rapid Rewards program at a 1:1 ratio. It has an annual fee of , and it comes with an outstanding sign-up bonus:
What's more, a NerdWallet study shows most people would be , rather than a travel card of any flavor.
If you don't care about earning elite status on Southwest, won't use the card abroad and can't stomach higher annual fees, go with the cheapest card, the .
A good middle choice is the . Its higher annual fee is equalized by the extra anniversary points it offers, assuming you use the points toward a flight. It eliminates foreign transaction fees and offers minor progress toward elite status on the airline.
Avid Southwest flyers who appreciate perks on the day they fly should consider the pricier — but potentially most lucrative — . It lacks some of the luxury benefits you'll find some premium travel credit cards, but it still packs enough value to offset its annual fee.