How to Hack Southwest's Boarding Groups
You can choose your own seat on Southwest. Here's how to put yourself in the best position possible.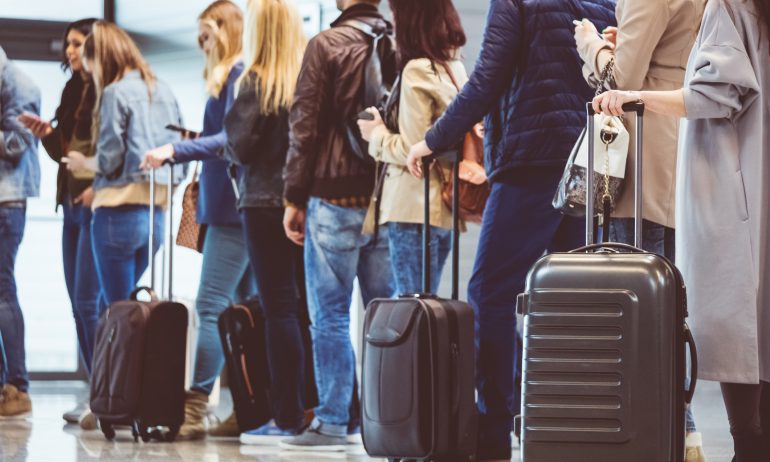 Many or all of the products featured here are from our partners who compensate us. This may influence which products we write about and where and how the product appears on a page. However, this does not influence our evaluations. Our opinions are our own. Here is a list of our partners and here's how we make money.
The Southwest Airlines boarding process is a practice perhaps more polarizing than whether pineapple belongs on pizza. But one thing's for sure: The Southwest boarding process is certainly unique.
There are no assigned seats. There's no guarantee you'll get that coveted window seat behind the exit row (which means no seat directly in front of you). There's no guarantee you'll end up seated next to your bestie.
Yet it also means you get to pick your seat from whatever is available once on the plane. If the guy in row three has already whipped out his tuna sandwich, maybe you opt for a seat at least a few rows back.
The Southwest boarding process is also theoretically more efficient (at least according to MythBusters) than most boarding systems with assigned seats.
How does Southwest boarding work?
Rather than assigning seats to passengers, Southwest has an open seating style. As far as determining who gets to pick their seats in which order, here's how it works:
A Southwest boarding group (either A, B, or C) and position (1-60) will be assigned to you at check-in and it'll be printed on your boarding pass. If you end up with A1, then it's your lucky day — you'll likely get to be the first passenger on the plane. There may be some exceptions for people with certain disabilities, pre-boarders or people on an earlier connecting flight.
If you end up with C60, well, hopefully, you're fine with the middle seat near the bathroom.
As the gate agent prepares the plane for boarding, they'll call boarding groups (e.g., Group A, 1-30). From there, you'll have to head to one of the numbered posts at the gate area, broken up into smaller blocks (e.g., position 1-5). Stand between the corresponding posts based on your boarding position.
If you really want to get precise, you might ask the people around you what their boarding positions are so you can make sure that you're truly the third to board if your number is A3. But that's only if you can't possibly risk your fellow passenger with position A4 taking the seat you wanted. Otherwise, you'll board within five people of the boarding position you were assigned.
Once onboard, pick any open seat, stow your stuff in the overhead bin or under the seat in front of you, and get ready for takeoff.
The best travel rewards in '22
Use our Best-Of Awards list to get the year's best travel rewards for hotels and airlines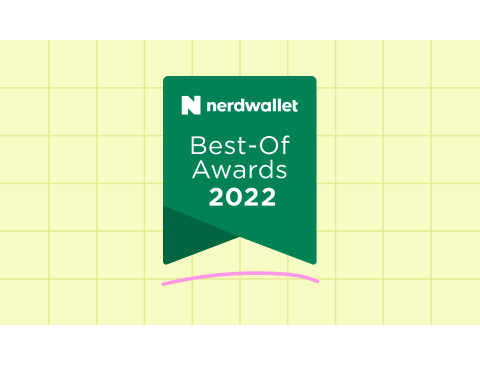 What is the Southwest boarding order?
Here's the order of Southwest's boarding groups, from first to last:
The first set of people to board Southwest flights are people with seats in A1-A15, which is typically filled with Southwest elite flyers and those who paid extra for their tickets or boarding. The rest of the A group follows with A16-60.
Southwest allows people who have a specific seating need to accommodate their disability, who need boarding help, extra time, or who need help stowing an assistive device to board first. To be a part of that group, you'll have to request preboarding from a Southwest customer service agent at the ticket desk or departure gate.
Expect to be asked what Southwest calls "fact-finding questions" to decide if you meet the qualifications for pre-boarding. If you do, you'll receive a boarding pass with a specific preboarding designation, and you'll be allowed to preboard with one companion. If you're traveling with more than one other person, they'll typically have to board with their original group.
People who are preboarding are not allowed to occupy an exit row seat.
Families and active-duty military in uniform
If you're traveling with a child 6 years old or younger, you and up to one other adult can board during Family Boarding, which occurs before the B group. Active military traveling in uniform may also board during this time.
Everyone else now gets to board, with the B group going next. And for large and full flights, there's a C group. Both groups board in numerical order starting with position 1 and moving to position 60.
How to get your Southwest boarding position
There are a few ways to get an early Southwest boarding group position, but many of them come at an extra cost. If you don't want to pay anything more than what the Wanna Get Away or Anytime fare already costs, your boarding position will be decided based on the order you've checked in.
You can check in online at Southwest.com or on the app beginning 24 hours before your flight's scheduled departure time. Or, you can check in at the airport or with an agent at the airport. But, the longer you wait, the worse boarding position you'll have.
Nerdy tip:
Set a calendar reminder or phone timer for that 24-hour mark (maybe even a few minutes early to get the webpage loaded and logged in) to make sure you get as early a boarding position as possible.
How to guarantee an A group position on Southwest
It is possible to guarantee an A1-15 group position on Southwest, but it's going to cost you. Here's how:
Buy a Business Select fare
Business Select fares come with many perks including Fly By priority lane access, a complimentary premium drink, and yes, guaranteed receipt of an A1-A15 boarding position.
Business Select fares are not cheap. They can often be multiple times more expensive than Wanna Get Away fares, but they tend to be a better deal than Southwest's middle tier called Anytime fares.
If you're willing to pay for a seat upgrade, it's almost always better to opt for Business Select over Anytime fares because you'll get benefits like elevated points earning and the guarantee of a good seat.
Buy upgraded boarding when available
While not quite a guarantee, Southwest allows you to buy any remaining A1-A15 boarding position on the day of travel at the ticket desk or gate for an extra fee. It's $30, $40, or $50 per segment depending on your itinerary. These positions are not assigned to regular ticket customers once the 24-hour check-in window begins, so if the flight is low on elite flyers or Business Select passengers, there may be some available for purchase.
Use a Southwest credit card to get complimentary upgraded boarding (when available)
The process is the same as anyone else purchasing upgraded boarding. You'll have to buy it on the day of travel at the ticket desk or gate, and it's only for sale if seats are available. But no matter the cost — whether $30 or $50 — you'll get that four times a year in the form of a credit reimbursement.
Those boardings can be purchased all at once or for different flights, so you could opt to upgrade your posse once or give yourself the VIP treatment a few times throughout the year.
How to get a good seat on Southwest
These choices won't guarantee an A boarding position, but they'll still put you ahead of others who try to check in online 24 hours out or at the airport ahead of their flight:
Customers with Rapid Rewards A-List Preferred or A-List Member status get their boarding position automatically reserved 36 hours before departure. That's before normal check-in begins, putting them ahead of everyone else who has to wait for that 24-hour window. The benefit also applies to other travelers on the same reservation as A-List Preferred or A-List Members.
While holding Southwest status is not a guarantee of an A position (e.g., if everyone else on the flight also had A-List Preferred or A-List status), it will get you the earliest position available and most often lands you in the A1-A15 positions.
EarlyBird Check-In is an add-on to your ticket that automatically checks you in 36 hours before the flight's scheduled departure time. That puts you in the running for the best boarding position next to the folks with Southwest status or Business Select fares, and ahead of everyone else who has to wait for the 24-hour window.
EarlyBird Check-In typically costs $15-$25 one-way per passenger on top of your fare price.
As far as how the order of EarlyBird Check-In is decided amongst everyone who pays for it: Boarding positions are assigned based on the time that EarlyBird Check-In was bought relative to passengers within the same fare class. So Anytime passengers with EarlyBird will be checked in ahead of Wanna Get Away passengers with EarlyBird.
EarlyBird does not guarantee a boarding position, but it does increase your odds of getting in a better boarding position. Often, you'll find yourself in A20 or better with EarlyBird check-in.
If you're trying to decide what's a good seat on your Southwest flight, head over to Seatguru. Once there, type in your travel date and flight number to choose your flight.
Oftentimes, Seatguru will show several aircraft configurations for a specific flight. For Southwest, Seatguru features three aircraft seating charts: Boeing 737 MAX 8, Boeing 737-700 and Boeing 737-800. Make sure the aircraft type you're on matches the result provided by Seatguru.
After you've confirmed that, take a look at the seat reviews. The seats on the plane will either be green, yellow, red or white. Green means it's a great seat (usually with extra legroom), yellow means there is some drawback (like limited recline), red shows several drawbacks (such as a misaligned window and near the bathroom).
Seats that are white have no pros and no cons, they are just regular seats for the cabin.
When you're not happy with your Southwest boarding number
If you're cool with checking your luggage should the overhead bins get too stuffed, and your life isn't over if you get the middle seat, then don't panic if you get in the C group.
But if you need to be among the first to board, and you checked in late enough that you ended up with a bad boarding position, your best bet is to get to the airport early and try to pay the $30-$50 for an A1-15 boarding position.
A good way to tell whether that A1-15 boarding position is still available is by checking the seats still available for your flight. If there are Business Select fares left, then it's likely there are A1-15 spots leftover too.
If Business Select is sold out, you're probably out of luck on purchasing upgraded boarding. Next time, consider purchasing EarlyBird Check-In or booking a higher fare class to begin with. Or, keep it simple and accept that the middle seat isn't all that bad.
On the bright side, it's one less person you have to bug when you need a bathroom break than if you had taken the window seat anyway.
Southwest boarding groups
Southwest offers three boarding groups (A, B or C), and a position 1-60+, which get assigned at check-in. While the Southwest boarding process can be confusing at first glance, remember this: Check in exactly 24 hours before your flight, and most of the time you'll be OK.
Or, be prepared to pony up some extra cash for expensive tickets or upgraded boarding passes. Know which of your credit cards may offer airline credits to offset these fees, as they can get you out of a jam when you miss the check-in deadline.
If you're traveling with a larger group with multiple reservation numbers, everyone needs to handle their business and check in separately if you want any shot at getting boarding positions near each other.
Frequently asked questions
Can my family sit together on Southwest?
Is EarlyBird Check-In worth it for families?
What determines your boarding group on Southwest?
Can you sit anywhere on Southwest?
Do seniors get priority boarding on Southwest Airlines?
---
How to maximize your rewards
Get more smart money moves – straight to your inbox
Sign up and we'll send you Nerdy articles about the money topics that matter most to you along with other ways to help you get more from your money.