The Guide to Southwest Business Select, The Airline's 'First' Class
Southwest's version of first class isn't like other full-service carriers' premium cabins.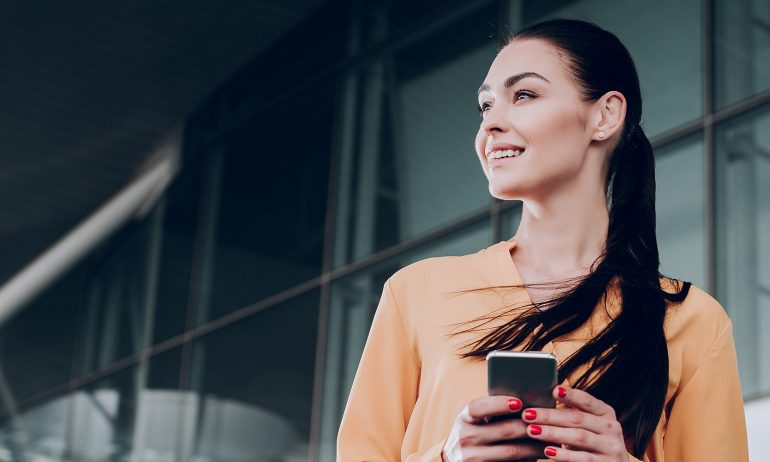 Many or all of the products featured here are from our partners who compensate us. This may influence which products we write about and where and how the product appears on a page. However, this does not influence our evaluations. Our opinions are our own. Here is a list of our partners and here's how we make money.
Business Select might be considered by some as a sort of Southwest first class, but you can hardly call it that. There's no first-class lounge to wait in before takeoff, and you're still stuck with the same 17-inch-wide seat as everyone else.
But upgrading to a Business Select fare has its benefits, especially if you like being the first to board, you want more Rapid Rewards points or you value ease and flexibility when it comes to getting refunds or making same-day changes.
Here's how to determine if Southwest's version of "first" class, Business Select, is the right fare for you.
Shop our Best-Of Awards to see 2023's top hotel and airline rewards programs, picked by our Nerds.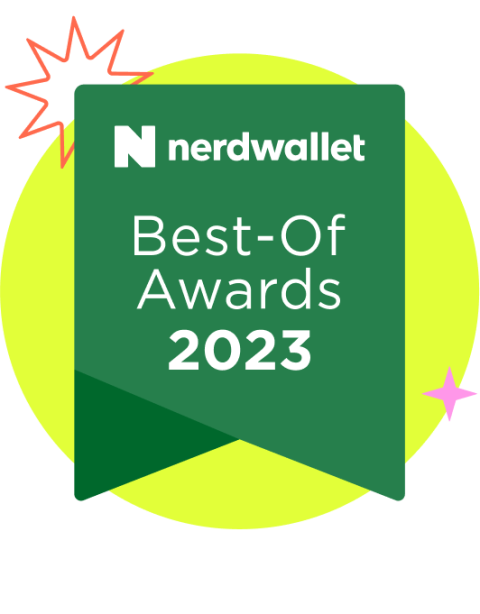 What is Business Select on Southwest Airlines?
Business Select is Southwest Airlines' most premium ticket. Rather than offering flyers traditional first class perks like extra seat room or additional privacy, this ticket class gives flyers access to benefits like being first on the plane (and first in the overhead bins), as well as increased Rapid Rewards points earning rates.
Fans of first class amenities might be disappointed in Southwest's version, but for individuals who are based near Southwest hubs or generally enjoy the airline, upgrading to Business Select can be compelling.
What else you need to know about Southwest Business Select
While there's no such thing as Southwest first class in the traditional sense, the airline's Business Select fares offer some important perks that might be worth the extra cost.
You are guaranteed to board in positions A1-A15.

If you're a Rapid Rewards member, you'll earn 12 points per dollar spent on the Business Select fare, rather than 10x, 8x or 6x for mid- and low-level fares.

You have Fly By priority lane access, which can get you to the front of the ticket counter faster.

If you often make last-minute changes, you'll enjoy the fact that Business Select fares are eligible for same-day change and same-day standby tickets, as long as there's an open seat on a different flight on the same date as your original flight and it's between the same cities.

Business Select tickets receive one complimentary premium drink, which includes beverages like margaritas, gin and tonics, mimosas and seasonal beers.

Standard Southwest perks are still applicable with a Business Select fare. This includes two free checked bags (weight and size limits apply), no change fees and the option to use 100% of your ticket as reusable funds that can be applied to future travel after canceling.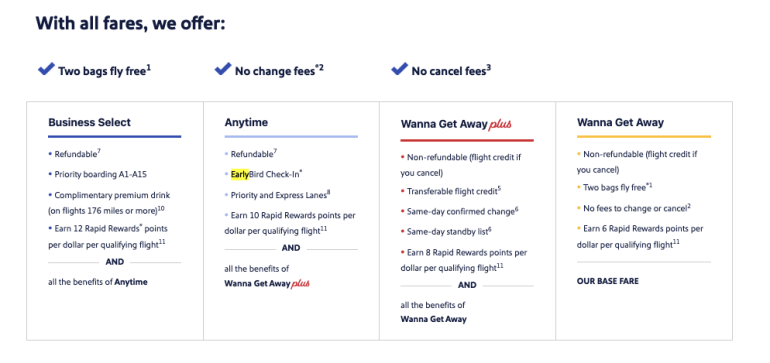 Are Southwest Business Select seats bigger? Unfortunately, no. Whether you're flying on a Business Select, Anytime, Wanna Get Away or Wanna Get Away Plus fare, there is no difference in seat size.
However, to get an idea of the seat measurements, you'll want to pay attention to the airplane that you'll be flying on. Southwest flies three types of Boeing planes: the 737-700, 737-800 and 737 MAX 8.
If you're curious about Southwest's seat size on its planes, take a look at this table:
| | | Boeing 737-800 and 737 MAX 8 |
| --- | --- | --- |
| | | |
| | | |
| | | |
Although the difference isn't much, you'll have a chance of a slightly roomier seat when flying on the Boeing 737-800 or 737 MAX 8.
How to book Southwest Airlines Business Select
Unlike other airlines, Southwest does not allow travel websites like Orbitz and Kayak to publish its fares. You have to book on southwest.com or by calling a Southwest travel agent.
Search for a flight on southwest.com
You can book one-way or round-trip flights on southwest.com for up to eight passengers. Simply visit the air booking page and input your travel preferences. Click Search to see your options, which are displayed from earliest to latest in the day.
You can filter by nonstop flight options and by your preferred travel time, as well as toggle between different days to cross-check prices. If your dates are flexible, you can check out the Low Fare Calendar, too.
When you see all the flights that fit your search, you can sort them to find the perfect flight for you.
Choose the Southwest Business Select fare
Bypass the Anytime and Wanna Get Away fare types if you're interested in the unique perks that a Business Select ticket offers. Input all of your data, then click that bright yellow purchase button.
All major credit cards, unused prior travel funds, Southwest LUV vouchers, Southwest gift cards and PayPal are eligible methods for purchasing your flight online. If you're purchasing your flight at a ticket counter, cash is also accepted.
Is Business Select worth it on Southwest?
Southwest has three fare classes, each with various benefits — and drastically different costs.
The value of Southwest Business Select vs. Wanna Get Away fares
The two most expensive fare classes — Southwest Business Select and Anytime fares — both have benefits that the folks in Wanna Get Away won't get:
Fully refundable tickets (rather than receiving credit for returned tickets as Southwest Travel Funds, which are basically a credit for a future flight)
If you value that level of flexibility, then consider booking either Business Select or Anytime. But it's going to cost you, as Business Select Fares can often be multiple times more expensive than Wanna Get Away or Wanna Get Away Plus fares.
That said, you will rack up double the Rapid Rewards points for choosing Business Select over Southwest's lowest fare classes. But the point value is far from enough to make up the difference.
Consider the cost of a one-way flight from Nashville to Chicago in March 2022. Here's how many Rapid Rewards points you would earn per fare class if you buy your ticket in cash. You'll also find the value of those points, based on NerdWallet's valuation of Southwest points at 1.5 cents:
| | | Rapid Rewards points earned | Approximate value of Rapid Rewards points earned |
| --- | --- | --- | --- |
| | | | |
| | | | |
| | | | |
In this case, you're paying $90 more for a Business Select ticket compared to Wanna Get Away, but you're also getting $21 more in value from the Rapid Rewards points earned. Accounting for that, you'll be out an extra $69 for choosing the premium ticket.
This math isn't unique to this booking example — it can be applied across all Southwest routes and fares.
At this point, you'll have to decide if that upcharge is worth it to you for access to priority boarding (groups A1 - A15), a welcome drink, the ability to get a full refund rather than a credit, priority security, and easy cancellations or last-minute flight changes.
The value of Southwest Business Select vs. Anytime fares
As far as the difference between Southwest Business Select and Anytime fares, we found Southwest Business Select costs about 11.5% more, on average, than Anytime fares.
For a relatively small ticket price increase, you'll get priority boarding, Fly By access and a complimentary premium drink. If you like being the first to choose your seat and not messing with checking in to your flight the day before, relish in the glory of speeding through a special lane at check-in and security, and delight in having a drink airborne, then the relatively minor increase in Business Select vs. Anytime fares is likely worth it.
In addition, the increased Rapid Rewards points might justify the price increase alone, as they do in the Nashville to Chicago example above. In that example, the Business Select fare costs $18 more than the Anytime fare, but you also net about $15 in Rapid Rewards value (plus all the increased benefits).
If those Rapid Rewards points are something you'll use in the future anyway, then upgrading from Anytime to Business Select is practically a no-brainer, as all those extras effectively cost less than $3.
If you want to fly Southwest business class
Business Select can offer travelers a more streamlined Southwest experience, including easy flight changes or cancellations, the perk of being among the first to board and a complimentary drink. If you're wrestling between Southwest Business Select versus Anytime fares and you don't mind banking more Southwest Rapid Rewards points, then it's usually worth it to pay a bit more for the full Southwest Business Select experience and booking the top fare.
But if you're seeking a true first-class experience with a full airport lounge, a plush seat and a dedicated flight attendant, it might be a good idea to save your money to fly first class elsewhere, and just book a Wanna Get Away fare when traveling on Southwest.
Frequently asked questions
What is Business Select on Southwest?
Is Southwest Business Select worth it?
What are the benefits of Southwest Business Select?
What is the difference between Business Select and Wanna Get Away fares on Southwest?
Are Southwest Business Select seats bigger?
---
How to maximize your rewards
Get more smart money moves – straight to your inbox
Sign up and we'll send you Nerdy articles about the money topics that matter most to you along with other ways to help you get more from your money.