Cleaning Business Insurance and Bonding: Best Options, How to Get Coverage
Insuring and bonding your cleaning business builds trust with your clients while protecting your company assets.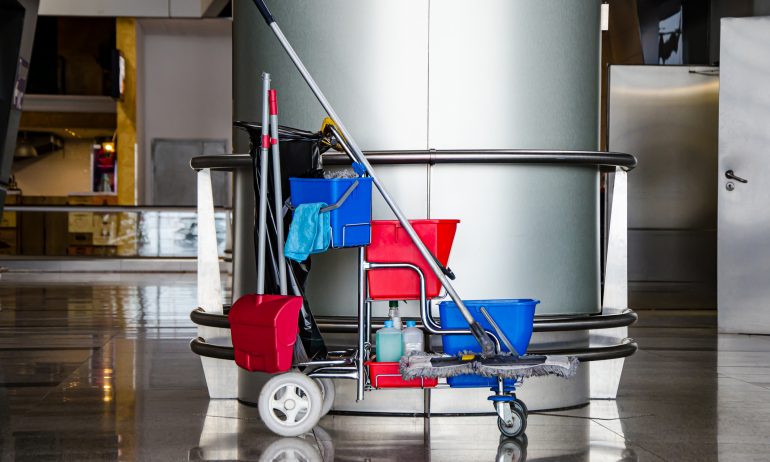 Many or all of the products featured here are from our partners who compensate us. This influences which products we write about and where and how the product appears on a page. However, this does not influence our evaluations. Our opinions are our own. Here is a list of our partners and here's how we make money.
Cleaning businesses face risks such as employees damaging client property, stealing from customers or suffering injuries due to harsh chemicals. Cleaning and janitorial companies should have business insurance — including general liability insurance, workers' comp and fidelity bonds — to protect their finances in cases like these.
Here's what to know about buying business insurance and service bonds for cleaning companies, and where you can start shopping.
What is covered by cleaning business insurance?
Cleaning business insurance protects your company and assets in case of the unexpected, including natural disasters and claims of property damage. Most businesses need several policies, which you can purchase separately or all at once.
What's the best fit for your business?
Answer a few questions and we'll match you with an insurance partner who can help you secure quotes.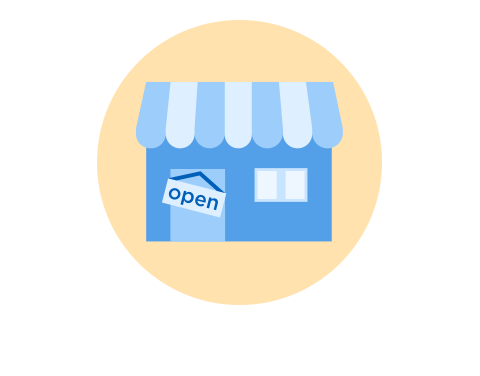 Cleaning companies face certain risks including, but not limited to:
Employees getting hurt or sick on the job.

Employees accidentally breaking or damaging client possessions.

Employees stealing from clients.

Company vehicles getting involved in traffic accidents.
| | | |
| --- | --- | --- |
| | Pays out to clients, vendors and other third parties who suffer property damage or bodily injury caused by your company. | All businesses should have general liability insurance. |
| | Covers medical bills for employees who get injured or get sick while on the job. | Business owners in most states are required to have workers' comp for employees, and some may also need to provide coverage for contractors. |
| | Covers repairs or replacements for your business building, equipment and other assets after a fire and smoke, certain natural disasters or burglary. | Cleaning businesses that provide employees with valuable equipment or have office or retail space. |
| | Repays clients who suffer property loss as a result of theft or negligence by your employees. | Your clients may ask you to purchase fidelity bonds, which are also called employee dishonesty bonds. |
| | Pays for property repairs or replacement as well as medical expenses when company vehicles are involved in a road accident. | Businesses that have company vehicles or whose employees drive to job sites. |
| | Replaces employee wages, lost revenue and other bills associated with being unable to operate your business for reasons covered under the policy, such as a fire. | Businesses that would be unable to operate if their property was damaged or destroyed. |
If you buy a business owner's policy, it typically includes general liability insurance, commercial property insurance and business interruption insurance coverage.
What type of bond do I need for a cleaning service business?
Cleaning businesses should consider purchasing a fidelity bond, which is also called an employee dishonesty bond. These bonds protect your customers if an employee commits property theft while servicing a client's home, preventing you from having to compensate customers for losses out of pocket.
A janitorial service bond makes sense for many cleaning businesses. This type of fidelity bond pays your client directly in the event of a theft or property loss, up to the maximum amount purchased.
As an added bonus, being bonded and insured offers a measure of credibility with potential clients who might otherwise be concerned about having strangers enter their property.
How much does cleaning business insurance cost?
Insurance premiums and bond costs for cleaning businesses vary based on the size of the company and the type of work they do. Window cleaning, for instance, is likely to be riskier than house cleaning.
The median price of general liability insurance for a cleaning business is less than $45 per month or $530 per year, according to online business insurance marketplace Insureon. Pool and window cleaning businesses tend to pay slightly more than the median price, while house cleaning businesses pay slightly less.
A janitorial service bond has a median price of $8 per month, according to Insureon.
Where can you get cleaning business insurance?
The best cleaning business insurance company for you will depend on your needs. For fast coverage, consider a business insurance company that sells policies online. If you need more robust coverage, however — like fidelity bonds — you'll probably have to work with a business insurance agent near you.
Every company will probably give you a slightly different business insurance quote since they all calculate premiums differently. Getting quotes online can make it easy to compare costs before you choose the best option for you.
Next: Best for getting general liability insurance fast
You can add tools and equipment insurance, which protects the tools your employees use, to a general liability insurance policy.
Next does not sell janitorial service bonds.
Why we like it: You can get a quote and buy an insurance policy online from Next in a matter of minutes. Once you have a policy, you can add an additional insured with no additional charge and access your certificate of insurance at any time. And when you file claims online or over the phone, Next says many can be resolved within 48 hours. Read NerdWallet's review of Next small-business insurance.
Nationwide: Best for cleaning businesses that need fidelity bonds
Nationwide's business service bonds — which are a type of fidelity bond — can pay out if one of your employees is accused of stealing from a client of your cleaning business.

If your cleaning business uses valuable equipment, you can add equipment breakdown coverage to a Nationwide BOP.
You can get a quote but not buy coverage online.

You'll have to call your agent or Nationwide to get a copy of your certificate of insurance and to add an additional insured.
Why we like it: Nationwide offers just about every type of commercial insurance policy, including fidelity bonds. And the company sells insurance through independent agents nationwide, so you'll have hands-on support as you buy the coverage you need. Read NerdWallet's review of Nationwide business insurance.
Huckleberry: Best for buying cleaning business insurance online
Huckleberry offers a price estimate: Cleaning businesses have paid $62 per month and up for worker's comp coverage and $55 and up for a business owner's policy, the company says.

You can access your certificate of insurance online for free.
Huckleberry does not sell janitorial service bonds.

Huckleberry sells insurance policies underwritten by other companies, so you'll have to file claims with a different insurance company.
Why we like it: If you're getting a quote from Next, we recommend getting one from Huckleberry too in order to compare costs — it'll only take a few minutes. Similar to Next, Huckleberry allows you to get a business insurance quote and buy a policy online in minutes. Huckleberry doesn't sell its own insurance policies, though, so you'll have to deal with your policy underwriter's claims department instead of Huckleberry if something goes wrong. Read NerdWallet's review of Huckleberry small-business insurance.
Hiscox: Best for buying commercial crime insurance online
Hiscox sells commercial crime insurance, which will pay out to cover theft of client property worth up to $5,000, as an add-on to a BOP.

You can buy a BOP online.
Hiscox doesn't sell its own commercial auto insurance; instead, you'll be redirected to online marketplace CyberPolicy to get quotes from other providers.
Why we like it: Hiscox doesn't sell fidelity bonds, but it offers commercial crime insurance, which you can buy online. This coverage can protect your business in case an employee steals from a cleaning client or from your company. You'll have to shop elsewhere if you also need commercial auto insurance. Read NerdWallet's review of Hiscox business insurance.
Business insurance ratings methodology
NerdWallet's business insurance ratings reward companies that offer small-business owners reliability and ease of use. Ratings are based on weighted averages of scores in several categories, including financial strength, customer complaint data, shopping experience and customer service. Learn more about how we rate small-business insurance companies.
These ratings are a guide, but insurance policy details and prices can vary widely from business to business and provider to provider. We encourage you to shop around and compare several insurance quotes.
Insurer complaints methodology
NerdWallet examined complaints received by state insurance regulators and reported to the National Association of Insurance Commissioners in 2018-2021.
To assess how insurers compare to one another, the NAIC calculates a complaint index each year for each subsidiary, measuring its share of total complaints relative to its size, or share of total premiums in the industry. To evaluate a company's complaint history, NerdWallet calculated a similar index for each insurer, weighted by market shares of each subsidiary, over the three-year period.
Our star ratings consider ratios for both general liability insurance and commercial property insurance. When an insurer sells policies that are underwritten by several different insurance companies, we consider the NAIC complaint ratios of all the underwriters.