How to Choose a POS System for Your Business
With many POS systems on the market, compare these five factors when choosing the right option for your business.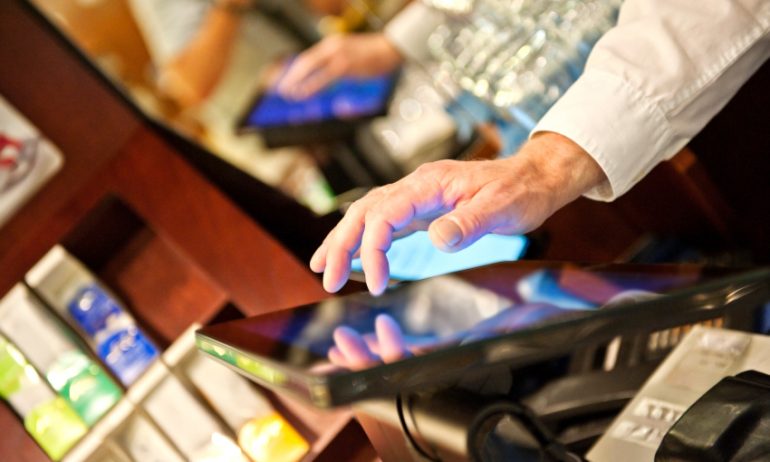 Many or all of the products featured here are from our partners who compensate us. This influences which products we write about and where and how the product appears on a page. However, this does not influence our evaluations. Our opinions are our own. Here is a list of our partners and here's how we make money.
Point-of-sale systems allow your small business to process payment transactions, whether cash, credit, debit or mobile payment. In today's world, a good POS system also can help your company improve sales and customer satisfaction, manage inventory and increase overall productivity.
With many point-of-sale systems on the market, it's important to consider all the options for your business. Before you go shopping, do your homework and compare the following factors for each system.
First, determine the following factors related to costs:
What are the installation costs?

Are there additional costs or fees for equipment such as receipt printers, cash registers, tablets and scanners?

Does the company require you to pay upfront for hardware or will it charge you monthly?
The cost of accepting credit cards varies by system. But fees may be higher if you enter the numbers manually rather than swipe the card, due to the risk of fraud when the card is not present during transactions.
2.29% plus 9 cents for in-person and QR code transactions.

3.49% plus 9 cents for manual-entry card transactions.

3.49% plus 49 cents for invoicing transactions.
Shopify charges between 2.4% and 2.7% on all in-person transactions, depending on your monthly plan, versus 2.4% plus $0.30 to 2.9% plus $0.30 on online transactions.
The point-of-sale system should have all the features your business needs, says Jared Isaacman, CEO of Harbortouch, a POS technology provider. "That may sound obvious, but there are a wide range of systems available that have varying levels of functionality," he says.
Some POS systems track inventory and information about your customers' purchases in real time. Items sold are subtracted from your inventory list, so you'll know how much of a product is available at any given moment and can order more if you're running short. This can be a useful feature for convenience and grocery stores, restaurants, coffee shops, food trucks, boutiques, liquor stores and retail shops.
Inventory tracking can also give your small business a better picture of which items your customers like the most — or the least — and can help you spot errors if sales and inventory numbers don't match up. POS systems that offer inventory tracking include Shopify, Clover and Revel.
"This is critical to avoid lost sales due to stock-outs or poor cash management by over-ordering items," Isaacman says. "You can even set up automatic reorder alerts to avoid running out of products and losing a sale. And when managing multiple stores, you can also view inventory information across all locations."
Clover, Square and Revel allow you to track employee work hours, while Revel also allows you to start your own customer rewards program, giving repeat customers the ability to collect points for purchases and redeem rewards.
Businesses that hit the road often, like food trucks and delivery services, may desire a POS system that accepts payments on the go. One example is Square, which comes with a mobile magstripe card reader that connects to iPads. If your customers prefer to pay for items using smartphones, consider a system that can accept mobile payments, such as Square or Clover.
The POS system should be relatively easy to set up and use so you can avoid spending days training cashiers to use the system. Choosing one that's too confusing to operate can lead to frustration among employees and can also slow down the speed of service for customers.
"It doesn't really matter how powerful a solution is if you can't really use it — a small-business owner has very limited capacity and time to spend fiddling with the solution," says Christian Nahas, senior vice president of Global Business Solutions at First Data Corp., a payment technology solutions company. "I think when you are doing assessments of systems, simple is going to win every time."
Retail businesses may prefer a retail POS system with a barcode scanner that makes checkouts faster to avoid long lines and unhappy customers; those in food service may go for a restaurant POS system with a touchscreen, so waiters can easily enter food and beverage orders and print customers' checks.
Imagine having a long line of customers waiting to pay for items and your system crashes. Whether you run into issues while operating your POS or need help setting it up, having access to professional support is essential — preferably 24/7 support via email, live chat and phone, so you can reach a live person if you need help.
"A POS system is essentially running the everyday operations of your business, so you never want to be left in a situation where you can't get a quick resolution to a critical problem," Isaacman says.
A good POS system will let your business process payments. But a great point-of-sale system will also be affordable, easy to set up and use, with 24/7 technical support in case you need it, be compliant with EMV credit cards and come with numerous features that suit your small business.
Square POS Great for small-business owners looking for a top-notch POS with quick setup and easy-to-understand fees. Read Review.

Clover POS Great for small-business owners looking for reasonable prices and versatile hardware options.

Merchant account providers

Stax Great for midsize or larger companies that process $20,000 and up per month. Read Review.

PaymentCloud Great for businesses in high-risk industries.

Payment Depot Great for cost-effective credit card processing for midsize businesses.