Avoid Overweight Luggage for Your Holiday Travels With the Tiptiper Digital Scale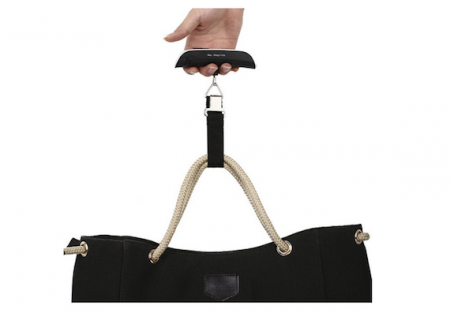 If you're traveling for the holidays or have visitors coming to town, this digital luggage scale from Tiptiper will come in handy. Today, you can buy it on Amazon for just under $10, which is quite a discount.
The price for this scale is usually $19.99; the $9.49 offer brings it down to much less than an overweight baggage fee. You can use this scale to weigh your, or your visitors', bags before they head to the airport. You'll be able to find out right away if you need to lighten the bag to avoid paying overweight fees.