To make your holiday shopping experience a little easier, our handpicked selection highlights the best gifts for kindergarten through high school teachers this season. For great deals all year round, check out our DealFinder page, where we do your bargain-hunting homework for you.
Emblazoned with a bright-red apple, the mug you spot on the shelf at CVS may seem like the perfect gift. With the words "The World's Best Teacher" printed on the side in a handwriting-style font, it looks like an ideal choice for your child's fifth-grade teacher. But is it? As it turns out, mugs – and everything apple-themed – tend to top everyone's list, meaning your kid's favorite teachers probably have more than they know what to do with.
Instead of piling teachers and aides down with knickknacks they don't need, show your gratitude with a present they'll really appreciate.
Here are a a handful of gift ideas to please any educator this year:
Gift Cards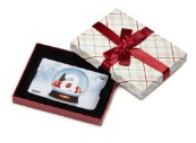 You may have considered skipping the niceties and shoving a $50 bill into an envelope to say a great big "thank you." But not only is cash a tacky gift, it also puts teachers in an awkward situation. Many school districts forbid parents from giving cash, and the gift dangerously resembles bribery.
Instead, go for a gift card, which offers teachers a similar flexibility without dancing on ethical lines.
If you know the teacher's interests, you can go for a personalized option, like a gift card to the teacher's favorite store. Otherwise, opt for universal favorites, like bookstores, grocery stores and department stores. Depending on the school district, some teachers may have to rely on buying school supplies out of their own pocket, so a gift card to an office supply store may help cover these expenses. To cover all your bases, you could choose an Amazon gift card, allowing the teacher to choose anything from paperback novels to woolen socks to a new phone.
Chocolate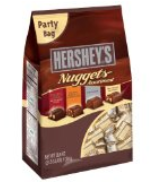 Yes, it's a cliché. But it's also practical and comestible, the top two attributes cited by teachers when asked about their preferred gifts. Chocolate has nearly universal appeal, and it can sweeten up a sour day at work. Unlike with mugs, no one ever complains about getting too much chocolate, and unless you're buying the ready-to-expire chocolates in the clearance aisle (tip: don't be that parent), it's a gift that may last into the new year.
Before you purchase anything edible, check if the teacher has any food allergies, and to stay on the safe side, avoid peanuts and tree nuts. And even though it may seem extra thoughtful to bake brownies yourself, many teachers are wary of homemade food, so stick with store-bought sweets instead.
Photo Album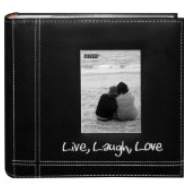 This gift requires some foresight, but if you have a couple days, it's not hard to put together and can serve as a gift from the entire class. Collecting photos from the students in your child's class, fill a small photo album to help the teacher remember all their faces. If you have the time, you could take a camera to school and snap some shots yourself. To add a personal touch, ask older students to write a note below their photos, and get younger kids to print their names.
Scrapbook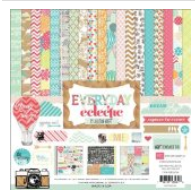 Like a photo album, a scrapbook is a thoughtful gift that lets teachers remember the highlights of the year. Like the photo album, it can include photos of the class, but if your resources are limited, it's enough to pass the book around, asking all the kids – and even parents, if you can swing it – to write down their favorite memories with their teacher. For younger kids with limited writing skills, a drawing works just as well.
Thoughtful Notes and Letters

You don't have to spend a lot of money to show teachers you care. A handwritten letter describing the positive impact an instructor or aide had on your child's life is exactly the kind of heartwarming gift they'll keep for years.
Written by Melinda Szell with products and links compiled by Fan Yang
Looking for more great deals for teachers? Check out the DealFinder tool for the lowest prices on popular products.

Blackboard and Christmas toy image and thank-you note image via Shutterstock