5 Real Work-From-Home Jobs
You can work as a virtual assistant or call center representative from home.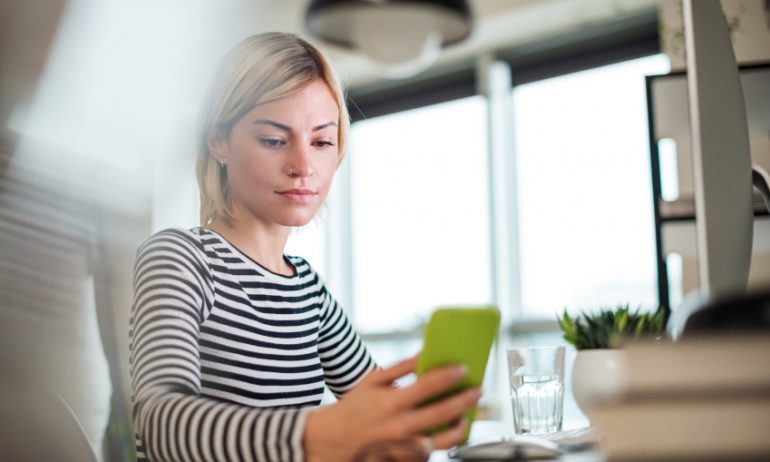 Many or all of the products featured here are from our partners who compensate us. This influences which products we write about and where and how the product appears on a page. However, this does not influence our evaluations. Our opinions are our own. Here is a list of our partners and here's how we make money.
No matter your schedule or area of expertise, it's possible to find a work-from-home job to suit your lifestyle. Remote work is prevalent in response to the pandemic, but so are scams.
We'll walk through some of the legitimate jobs and point out a few ways to protect yourself in your quest to make money.
Flexibility: Varies based on employer.
A virtual assistant can serve in a variety of capacities, from sending thank-you cards on a busy executive's behalf, to website maintenance, to bookkeeping, to market research and more. It's a competitive marketplace, so be sure to sell your individual expertise. Skills like data presentation, scheduling and copy editing can come in handy.
Track all the money you make
See the ins and outs of your cash, cards, and bank accounts at a glance.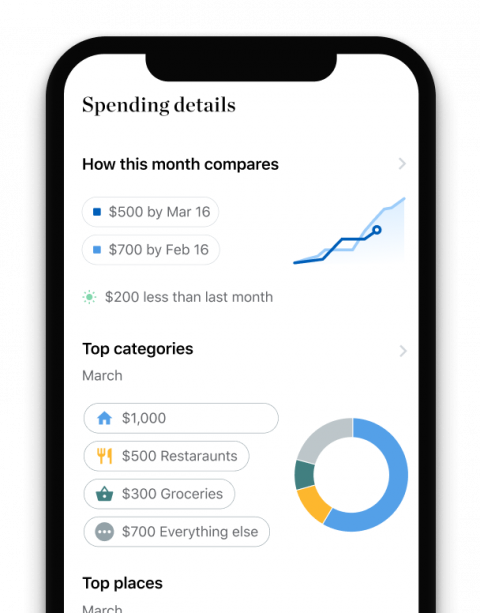 2. English as a Second Language tutor
Flexibility: Fixed schedule.
International students gunning for an American education, business professionals looking to get an edge, travelers — all are looking for a fluent English speaker to help them improve their language skills. Although knowledge of another language is helpful, it's not always required, particularly if you're helping in a specific capacity like reading over a college application.
Tutoring websites and freelancing platforms like Upwork serve as directories to make you easier to find, but these sites can charge either a commission on your earnings or a flat membership fee. Your best bet to avoid fees might be to contact an interested party through job boards such as Craigslist or Monster.
Flexibility: Set your own schedule.
Believe it or not, the data-crunching machines that are Google and Bing often rely on good ol' human intuition to validate their algorithms' search rankings. A web search evaluator — also called a search engine evaluator —performs a search, then tells the company whether the result was what he or she expected.
These positions may require a qualification exam.
4. Legal transcriptionist
Pay: $12 to 20 per audio hour.

Flexibility: Set your own schedule.
A legal transcriptionist is provided with an audio file and is then asked to type out what he or she hears. Legal transcribing work usually doesn't require a specialized certification, but it's often preferred. You'll need excellent English skills, and some companies may ask you to take a typing test. You can usually find one-off transcription projects, but occasionally you'll be able to find a longer-term offer.
5. Virtual call center representative
Flexibility: Fixed schedule.
If you're a people person who enjoys solving problems and talking on the phone, you might enjoy being a call center worker. Responsibilities may include answering customer questions, setting up appointments and troubleshooting a product or service. You'll have a fixed schedule, but the time commitment can vary.
This is a great job if you can block off a solid chunk of time to being 100% committed to your work; it's not so great if you need to be looking after your kids or cooking dinner while you're on the clock. If your workday is frequently interrupted, project-based jobs like transcription might be better suited to you.
You can search Indeed, Monster and the like for "virtual call center" and see what comes up in your area. A word of warning: Call center jobs often have very strict technological requirements. Check what's required before you spend time applying.
Watch for work-from-home scams
Not every work-from-home job is the real deal. Protect yourself from work-from-home scams by following these steps for every job you consider:
Look up the company on the Better Business Bureau.

If you need to purchase equipment, make sure the money isn't going to the company you'll be working for. They should have no financial incentive in you signing up, but then not being able to work.
Read the company's terms and conditions. Figure out:
When, how and how much you'll get paid.

How the company came up with its pay estimates. Is it commission-based or hourly? Are they looking at the average worker or the "senior" workers whose ranks you might never join?

Under what circumstances the company can refuse to pay you or cancel your contract.

How the company itself makes money.

What you'll have to pay the company, if anything (membership fees are a red flag).
Finally, do a Google search for "[company name] work-from-home scam." You might turn up a lot of false positives — people complaining without real justification — but it's a good idea to see what other people are saying.