Getaround: How the Alternative Rental Car Service Works
Getaround is a rental car alternative that can be cheaper and more convenient. It offers rentals by the hour.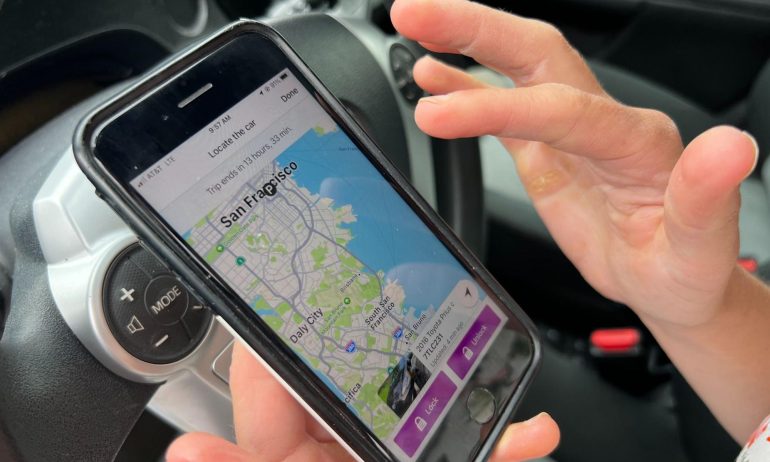 Many or all of the products featured here are from our partners who compensate us. This influences which products we write about and where and how the product appears on a page. However, this does not influence our evaluations. Our opinions are our own. Here is a list of our partners and here's how we make money.
Getaround is a peer-to-peer car sharing platform similar to Airbnb. Customers never actually meet the owners, as they unlock the car via the Getaround app, which also facilitates booking and payment.
Getaround cars can be cheaper and more convenient than traditional rental cars. They're sprinkled throughout cities, so you're not tied to airports, tourist areas or normal brick-and-mortar hours to rent vehicles.
But Getaround isn't always better, and as a rental car alternative, it does occasionally bring challenges. Here's what it's like renting through Getaround.
To find a car, browse the Getaround app or website, where you can search by location and date. You might use filters like car type (e.g., minivan, convertible), transmission type and extra features (e.g., bike rack, pet friendly).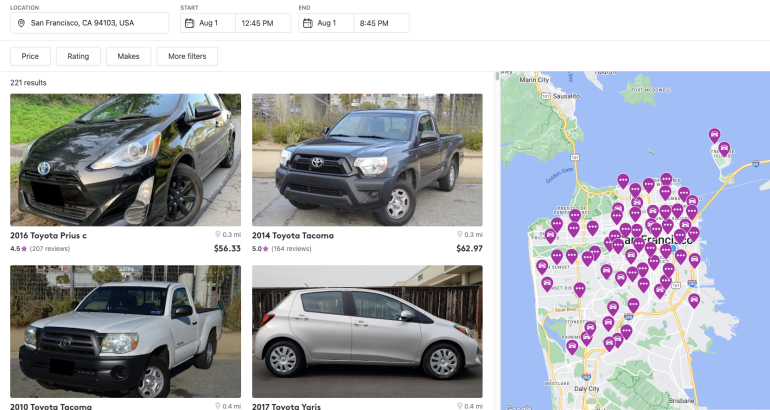 Getaround has far more pickup locations than you would find when looking for car rental counters. For example, when renting a car in San Francisco, you're generally limited to downtown and Fisherman's Wharf. Meanwhile, you can find Getaround cars in quiet, residential neighborhoods, and most cars can also be rented by the hour, which is convenient if you want it for part of the day.
One of Getaround's drawbacks is that while you can see how many stars a car has — you can't actually read all the car's Getaround reviews, which makes it difficult to set expectations.
For example, I rented a car that was super cheap but highly rated. I got what I paid for, as this car had multiple dents and was located in a sketchy part of town.
The ability to read the Getaround reviews might have illuminated why the car was so cheap (and I might have rented a nicer, more expensive car to meet my needs). Instead, the rental experience just felt miserable.
First, you'll need to create an account on Getaround, which includes entering your driver's license information. At booking, you decide what type of insurance add-ons you want to purchase (more on that later) and make your payment.
There are also a few requirements, including drivers must be at least 19 years old (the minimum age is higher in some areas), and you can't have any major violations (e.g., driving with a suspended or expired license or speeding) in the past three years.
You'll need a smartphone to pick up the car. When the reservation time begins, you can unlock the car through the Getaround app and it will prompt you to run through steps, like doing a damage check.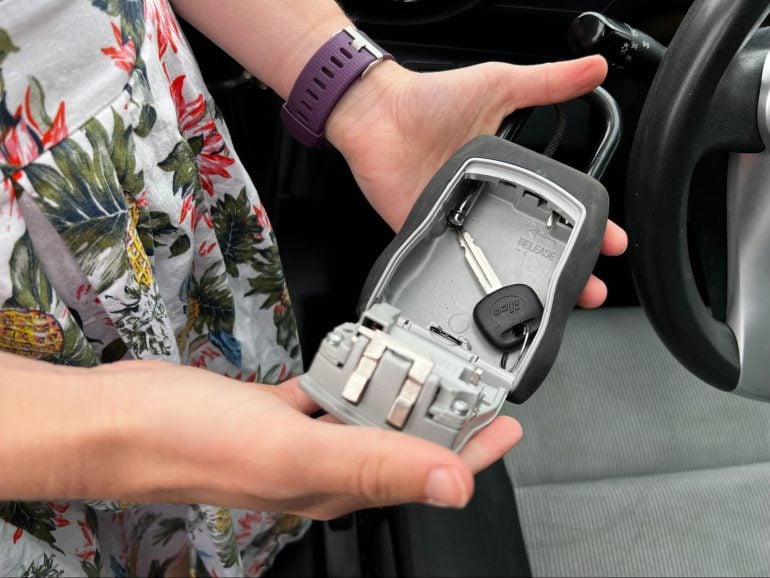 The pickup process is quick and convenient, as there's no waiting on anyone else and you can generally pick up and return cars at any hour of the day.
Though, there are some downfalls.
Cars are supposed to be parked exactly where they're promised (if the car has a designated parking space), but not always. Technically, vehicles can be located within a quarter mile of the car's listed address, which often happens among vehicles that rely on street parking. That might leave you walking farther than you anticipated.
The reliance on a smartphone can add another layer of complication. You're out of luck if the battery runs out or you lose your phone.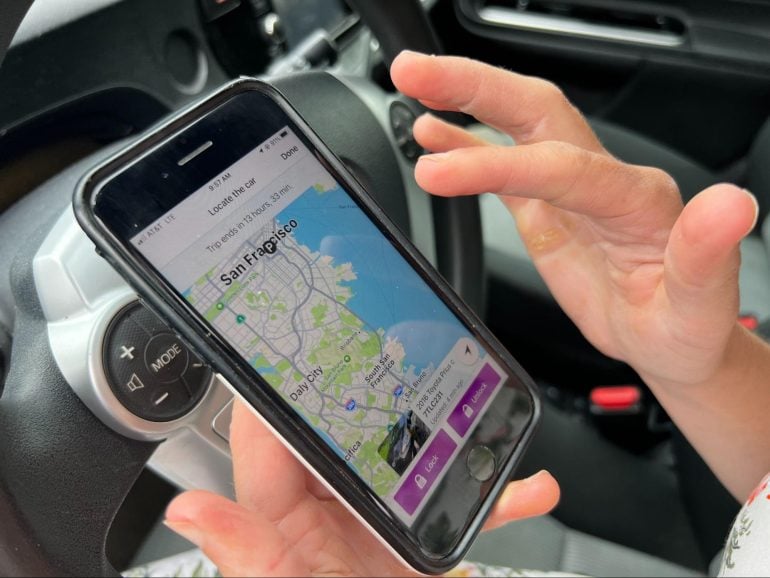 Returning the car is much like checking it out. The app prompts you to conduct an inspection upon the trip's end. You'll leave the physical key inside the car, and do the final lock through the app.
The challenges are also similar. For example, with cars that don't have designated parking, you might have to drive around to scout out a space.
To avoid this problem, consider using Getaround's dedicated parking filter while booking, which only displays cars with specific return spots.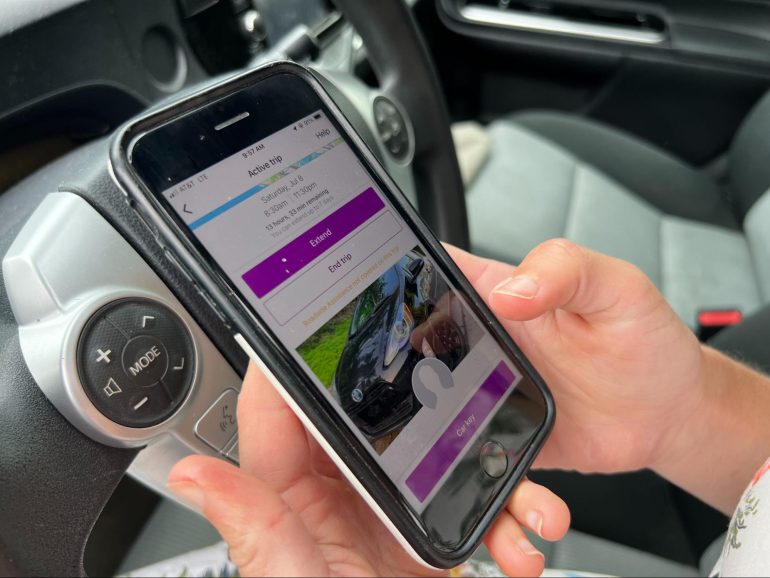 Getaround prices are set by the owner, so they can vary. You can find an old, beat-up car for cheap (which might be ideal if you just need to run errands), or book an expensive, flashy car. Rental prices start as low as $5 per hour, but others far exceed that. You might pay more than $400 to rent a 2023 Tesla Model X in Los Angeles for 24 hours, and that's before optional add-ons like insurance.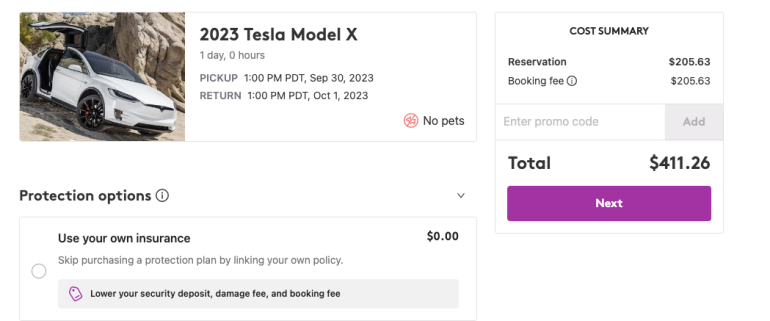 No matter the listing price, there are certain taxes and fees. These include:
Booking fees: Booking fees vary by trip based on factors like location and type of car. While they tend to run between 10%-15% of the rental cost, I found some examples where the booking fee was equivalent to the actual reservation fee. Annoyingly, booking fees don't appear until you click through to the checkout page, which can make it tough to compare true rental costs.

License fee: This is charged the first time you book to cover a DMV license check fee. This fee also varies, but typically runs about $10.

Under 25 fees: These fees cover the costs of insuring young drivers. Fees get progressively larger the younger you are, so a 19-year-old will pay 75% of the trip price in additional fees, though 24-year-olds only owe an additional 5%.

Taxes: These are charged where required by state and local laws.

Cancellation fees: There's no fee to cancel 24 hours before the trip starts, but canceling any later than that means you'll owe 50% of the trip price.
If you leave the car dirty, you can also get hit with fees. If you return the car "excessively dirty," owners will need to provide documentation, and if Getaround sides with the owner, you'll owe $25 plus cleaning costs.
Additionally, Getaround has a mileage cap (20 miles for each trip hour, or up to 200 miles in a 24-hour period). If you exceed that, you'll owe 50 cents a mile over the mileage allotment.
There are also fines for what Getaround considers bad renter behavior. For example, smoking costs up to $300, while returning the car late can cost up to $500.
Getaround trips are protected by Getaround's own insurance policy. Though that policy still carries a damage fee, which you'll pay should a problem arise. The actual fee depends on whether you opted for an upgraded protection plan. So, you might still owe up to $3,000 depending on the extent of the damage and whether you skipped buying the protection plan.
Getaround's protection plans vary based on the specific booking. Shorter trips can cost more than the actual reservation cost. In the example below, a one-hour rental that would cost about $16 to rent also comes with the option to pay $15 extra for "Plus protection," or $20 extra for "Premium protection."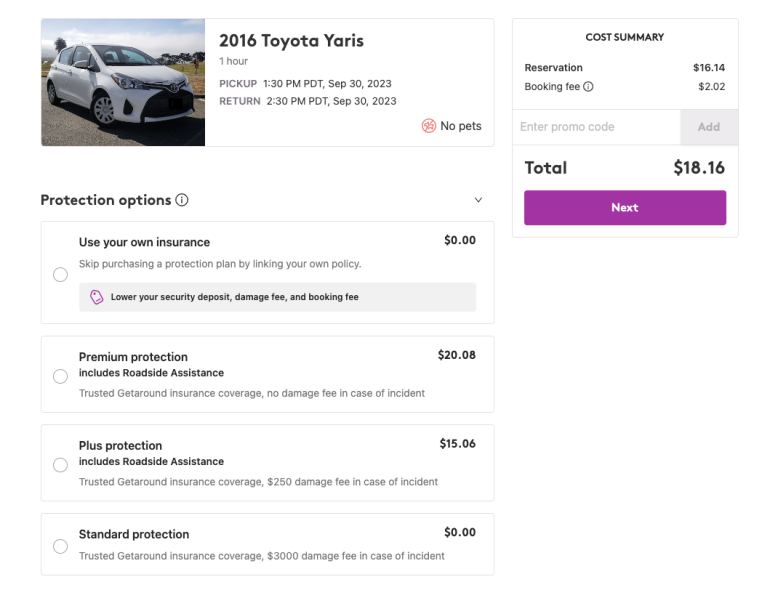 Risk-averse folk might opt to buy a higher level of coverage from Getaround, but it will add a significant amount to the overall cost.
Understand what your credit card insurance will (or won't) cover
Getaround is part of a growing list of rental car alternatives, such as Turo. If you look at Getaround vs. Turo, Turo has more options (including a delivery service where the owner brings the car to you).
Getaround certainly has drawbacks. Car quality is inconsistent — and the fact that you can't read Getaround reviews doesn't help. While the digital process of booking, pickup and drop-off is mostly convenient, it can be annoying if problems arise and you'd rather get help in person as opposed to calling Getaround customer service.
But Getaround brings benefits that most traditional car rental companies can't provide. Not only is Getaround often cheaper, but it's often more convenient. There's a range of cars to choose from potentially anywhere and anytime.
---
How to maximize your rewards
Get more smart money moves – straight to your inbox
Sign up and we'll send you Nerdy articles about the money topics that matter most to you along with other ways to help you get more from your money.