The story of McClary Bros. Drinking Vinegars is a story of growth, evolution and some tasty local ingredients.
Jess McClary was in culinary school when she started the company in 2012. It began as a homemade baked goods operation. But her idea for the business soon evolved into manufacturing drinking vinegars, after McClary got tired of taking all of the great, fresh local ingredients of the Detroit metro area and "smothering them with butter, flour and sugar."
"It maybe wasn't the most healthy thing, and I didn't feel great about perpetuating that," says McClary, who named the company after her 4-year-old twin boys, Jack and Ben. "I wanted to be able to better showcase the local ingredients."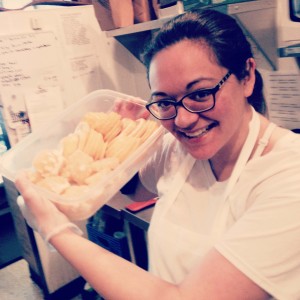 Traditionally known as "shrubs," drinking vinegars are non-alcoholic cocktail and soda mixers infused with fruits, spices and herbs. They were common in 17th- and 18th-century England and Colonial America, and have seen a resurgence in popularity over the past few years, especially among cocktail aficionados.
McClary started making drinking vinegars in the summer of 2013, in a shared kitchen that was a bakery and coffee shop by day and the company's workspace at night.
The company used that setup for a little less than a year. Last summer, it transitioned to working with a manufacturer and a distributor. The system worked well, and the company grew considerably in a short period of time.
Then McClary spotted a problem.
Matters of supply and demand
McClary had written the company's sales projections for 2014 before it started working with the distributor. She hadn't considered the faster growth the company would need to meet the demand generated by a distributor's network of customers.
In short, it looked as if McClary Bros. wouldn't be able to produce enough to meet the distributor's needs.
"We were putting much more things into production, and we didn't anticipate orders coming in so much quicker … because that was our first relationship with a distributor," McClary says.
Thanksgiving weekend, one of the busiest times of the year, was fast approaching. Shrubs take a few weeks to make; the company couldn't just speed up the manufacturing process. It had to increase its production capacity.
McClary Bros. needed funding — and needed it fast.
"We weren't really expecting the demand to be as high as it was. And we did get some local media and press releases all around that time, so we were getting more online orders and inquiries, too," McClary says. "We just weren't as prepared for it as we'd thought we'd be."
Turning to OnDeck for help
In a case of very fortunate timing, McClary had just received an email that mentioned the company OnDeck, an online lender that provides term loans and lines of credit to small businesses.
OnDeck's term loans range from $5,000 to $250,000 with repayment periods of three to 24 months. To qualify, businesses need to have been in operation for at least one year and have $100,000 in annual revenue. The business owner must have a credit score of at least 500, according to the company.
"We can give you a loan in as fast as 24 hours — that's really important for small businesses that have opportunities to grow their business and need funding quick," says Andrea Gellert, senior vice president of marketing at OnDeck. "An opportunity comes up, and you don't have weeks and weeks to wait for an answer."
McClary reached out to OnDeck via email on a Tuesday. She says she spoke with a loan officer on Wednesday and had to supply three months' worth of bank statements.
Over the next day and a half, McClary says the loan officer called her with questions about her business that "weren't exactly obvious from our bank statements and would help them understand the structure of the business and the cash flow."
"They went through all the information, and it was that Friday that the money was wired into my bank account," McClary says. "So it was less than a week — like three or four days. We were in the process of applying for a more traditional loan with a community microfinance organization here in Michigan, but that was a much, much lengthier process."
Quicker, although more expensive
McClary asked for a $15,000 term loan and received it, with a nine-month term, a 17% simple interest rate and a 2.5% origination fee. OnDeck says that if you pro-rate the nine-month term to an annual term and factor in the fees, the annual percentage rate (APR) would be 49.9%.
"It's certainly higher than the other loan options that exist, but none of them were going to be that fast," McClary says. "We knew it would have been lost revenue and lost opportunity if we didn't do this."
The loan was to be repaid with payments of $92.86 each business day, debited directly from her bank account, which makes repaying the loan easier, McClary says.
"My cash flow during that quarter comes in incrementally, so daily repayments have less of an impact on my daily cash flow than very large payments," she says. "To be honest, it became so routine that I stopped noticing that I was repaying a loan. … So while it ultimately has the same impact on my bottom line, it feels less stressful than monthly payments."
The full loan amount was used for manufacturing more product to meet demand. McClary had reached out to her packager and supplier for more bottles and labels in anticipation of the new funding. Everything started going back into production the following week. Three weeks later, the company had products ready to go for the big Thanksgiving weekend.
The taste of success
The results were phenomenal: McClary Bros. was able to meet its sales projections for the year — and was also able to release a new cranberry flavor.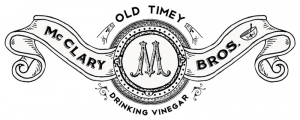 "Because we were able to have some wiggle room at that time of year, we decided to do a small batch of a cranberry flavor for the holidays," McClary says. "Normally our bottles are $18 each, or two for $30. These were 10 to 20 cases sold at $25 a bottle, and we sold them all on the weekend. And we wouldn't have been able to have that flavor if we didn't have that funding to get things going in October."
From January 2014 to January 2015, revenue growth topped 200%. The company was in about 85 locations before Thanksgiving 2014 and is now in 180 locations and growing, McClary says. The cranberry flavor will soon be a permanent offering.
"We are widely distributed over Michigan and Georgia. As of March, we will be in Chicago, and we are bringing on New York and Boston for April," McClary says. "The brand is becoming more available, and people are drinking more of our products, so we're really exciting to see how far we can push it this year and how many people we can get to drink our vinegars."
Tips for other small businesses
McClary says she now knows what to expect from her distributors, and offers some advice for other small business owners in a similar position.
"It's probably a good idea to have expectation from the distributor on how quickly are you going to turn around and want more product, and what is that going to look like," McClary says.
"And keep that in the context of the time of year you're talking about. The problem we had was we were leading into holiday season," she says. "All the retailers that we're selling our products in stores through the distributor, they all wanted to bulk up on products, too. You can't know everything that's going to happen."
As soon as McClary sees who's carrying her products, she'll immediately reach out to them, to get a better understanding of what their business does, how they feel about the product, how's it moving for them and what they're going to do with it.
"We didn't anticipate stores that wanted to do big displays, and that would take a lot of product to stock. Knowing that right away would have been very helpful," she says.
Looking to start or grow your own business, and need help with financing? Be sure to compare lenders here:
Steve Nicastro is a staff writer covering personal finance for
NerdWallet
. Follow him on Twitter
@StevenNicastro
and on
Google+
.
---
Images courtesy of McClary Bros. Drinking Vinegars: The company's "Michigan Apple Pie" flavor, and founder Jess McClary with some of the fresh local ingredients that go into the products.