Crowdfunding for Business: What You Need to Know
Creating a fundraising campaign on a crowdfunding platform can help you get financing.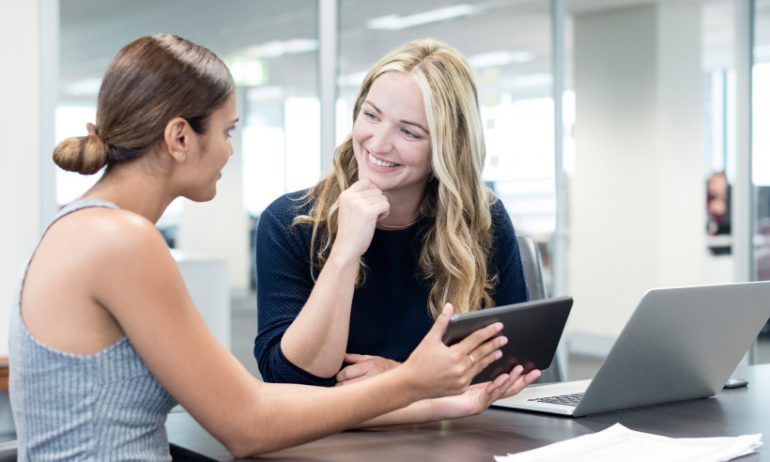 Many or all of the products featured here are from our partners who compensate us. This influences which products we write about and where and how the product appears on a page. However, this does not influence our evaluations. Our opinions are our own. Here is a list of our partners and here's how we make money.
Crowdfunding allows entrepreneurs to tap into the power of the internet to raise money for their small businesses. It not only gives business owners a relatively inexpensive way to bankroll a fledgling business idea, it also helps promote a company's product or service on social media and build a base of enthusiastic customers.
Setting up a crowdfunding campaign is simple: You use a crowdfunding platform to create a profile for your business, project or service, set a funding goal and publish your request online. Interested people can then give cash donations to your cause, often in exchange for company assets in the form of rewards or equity. Sharing links to your listing can generate further interest and more funding.
with Fundera by NerdWallet
What are the benefits of crowdfunding?
For small-business owners, the benefits of crowdfunding are twofold: You find funding for your business idea and get the word out about your product or service.
Think of crowdfunding like networking on steroids. Instead of attending events with a limited number people to drum up support for your business, you reach a broader group of potential investors. This often starts within your own social sphere as you share your request with family and friends via social networks.
It's also more of a grant than a loan, because you don't have to pay back the funds or worry about interest rates.
Female entrepreneurs tend to have more success with crowdfunding platforms than their male counterparts. According to "Women Unbound: Unleashing female entrepreneurial potential," a report from PwC and the Crowdfunding Center, women across the globe are 32% more likely to reach their financing goals using crowdfunding than men.
The report suggests that crowdfunding levels the playing field for women because it opens financing to investors outside of traditionally male-dominated venture capitalist firms. Women also tend to use more personal language in their pitches, which helps foster emotional connections, while men take a more formal approach, often using business jargon.
Still, as the report found, crowdfunding is not guaranteed cash — just 22% of campaigns led by women reached their financing goals. You don't know exactly how much financing you'll walk away with, and if you don't hit your funding goal, that amount could be zero.
What are the different types of crowdfunding?
The two most common types of crowdfunding for small business owners are rewards-based and equity-based.
Rewards-based crowdfunding
In rewards-based crowdfunding, donors receive a product or service related to the project, with the value depending on the amount donated. For instance, a $5 donation might be rewarded with a handwritten thank you card, while $50 or $100 might bring early access to your company's product or service.
Rewards-based crowdfunding is a good idea for small business owners looking to get their business off the ground without being beholden to shareholders or weighed down by loan repayments.
Equity-based crowdfunding
In equity-based crowdfunding, donors receive shares in the company; the number is based on the amount of the contribution. Contributors choose to invest in companies they believe will be successful in the future, as the success of the company directly influences the return on donors' investments.
This method of crowdfunding is a good idea for small businesses with solid growth plans. You'll be left with investors in your company, which could result in potential hiccups, including increased scrutiny from regulators.
Fundable, a crowdfunding site specifically for small businesses, allows you to choose between equity- and rewards-based funding.
Keys to crowdfunding success
Your business stands out in a crowd: A successful crowdfunding campaign relies on your ability to capture potential investors' interest. It means you have a unique product that fills a consumer void and a strong personal or business story that compels investors to give you a chance.
Investors value your reward: You'll want to make sure you offer either equity or a reward that is compelling enough to capture interest.
You have a wide network: Having family and friends willing to support and promote your cause can amplify your fundraising efforts. Without a strong promotional base, it's harder to reach your financing goals.
Crowdfunding vs. other lending options
Crowdfunding may work to secure startup financing and generate buzz about your product, but it's not a solution for long-term business financing. There are many ways to fund your business; here are a few popular options:
For small-business financing, traditional lenders like banks and credit unions are a great starting point. A loan from a bank or credit union requires a good credit score and comes with an interest payment, but creating a relationship with your local bank can be beneficial for future financing needs.
If you don't qualify for a bank loan, consider small business loans from online lenders, which may have looser qualification requirements. However, the cost of borrowing can be high, with some lenders offering APRs that reach into the triple digits.
A business credit card gives you access to a revolving line of credit you can use for current and future business expenses. It can also build your business credit, making you more appealing to future lenders.
If your business history is too short to qualify for a bank loan or business credit card, consider a personal loan to fund your business. Loan amounts may be smaller, but also rates can be lower for well-qualified borrowers.