How to Become a Homeowner in the Next 5 Years
Becoming a homeowner requires long-range planning and saving, as well as getting a mortgage and house hunting.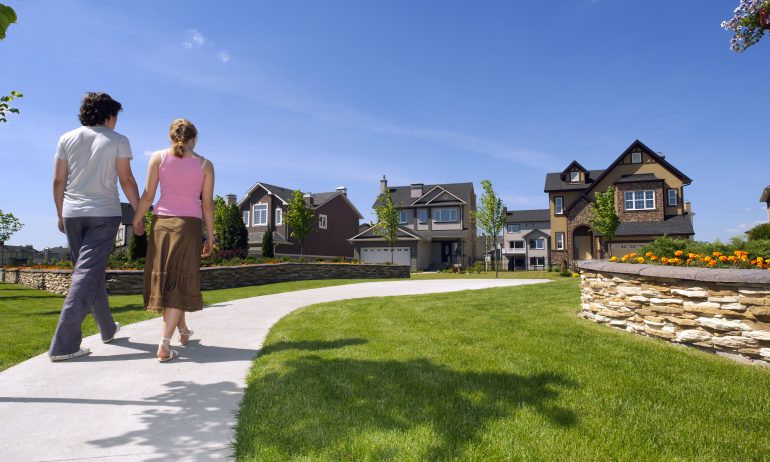 Many or all of the products featured here are from our partners who compensate us. This may influence which products we write about and where and how the product appears on a page. However, this does not influence our evaluations. Our opinions are our own. Here is a list of our partners and here's how we make money.
Turning a homeownership goal into reality takes time, money and significant planning — you don't just wake up one morning and decide to go out and buy a house.
About 2 in 5 (39%) of Americans plan on purchasing a home in the next five years, according to the and the costs associated with buying are among their top concerns. By knowing exactly what to expect in those costs and starting your savings plan well in advance, you can ensure you're well-prepared for the homebuying process.
If you haven't already begun to , now's the time to start. The more you're able to put down on a home, the lower your monthly payments will be.
A 20% down payment on a $250,000 home is $50,000, for example. That would require you to save approximately $830 per month for the next five years, an amount that could be tough to stash away. While a is not required, anything less could leave you with a higher interest rate and mortgage insurance tacked onto your monthly bill.
If your credit history is less than stellar, lenders will know it, and bad credit could mean a higher interest rate or even denial of your home-loan application. It takes seven years for marks like charge-offs, collection accounts and even late payments to fall off your report, and it can take months or even years for your credit score to recover. You can't speed up this process, but you can take steps to ensure the most recent years on your report are spick-and-span.
A lot can happen in a few years' time — you may have added a family member or gotten a promotion. If everything's consistent, stay the course with your monthly savings goals. If your anticipated home budget needs to be adjusted either up or down, revisit how much you're setting aside each month to stay on track.
Planning to buy a home with a partner or spouse? Make sure you're both on the same page with regard to timing and your finances. Lenders look at the lowest of the credit scores when a couple applies for a mortgage. The higher your scores, the better your chance of qualifying at the best interest rates.
Your vision of homeownership has thus far been only that: a vision. Now it's time to begin narrowing your focus, creating your list of wants and needs in a home, looking at potential neighborhoods and talking with friends and family about their experiences with local real estate agents.
The closer you get to homebuying time, the more important it is you understand the extent of your upcoming expenses. Not only will you need your down payment, you'll also need money for moving and . Get quotes from local movers now so the cost doesn't surprise you when it's time to pack up. At this point, you may need to further tighten your purse strings to reach your savings goals.
You have many things to do this year, culminating with the purchase of your home:
You don't need to begin actively looking for your home until you're preapproved for a mortgage and have a real estate agent. In fact, sellers may not consider your offer until you're preapproved.
Shopping for a home is where the fun — and the stress — begins. Buying a home is an emotional process, so before you check out listings, make sure you have a firm budget and know what you're looking for. Decide what you need in a home versus the extra features you'd like to have but can do without. Then stay within an affordable price range and stick to your priorities.
Preparing to buy a home might not take you five whole years, especially if your credit is already in good shape and you have some money in savings. But it will require some long-range planning. The sooner you start preparing, the sooner you can achieve your dream to become a homeowner.