How to Make an Offer on a House in 6 Steps
Work with your agent to submit a written offer based on local market value, specifying how and when the steps in the purchase will happen.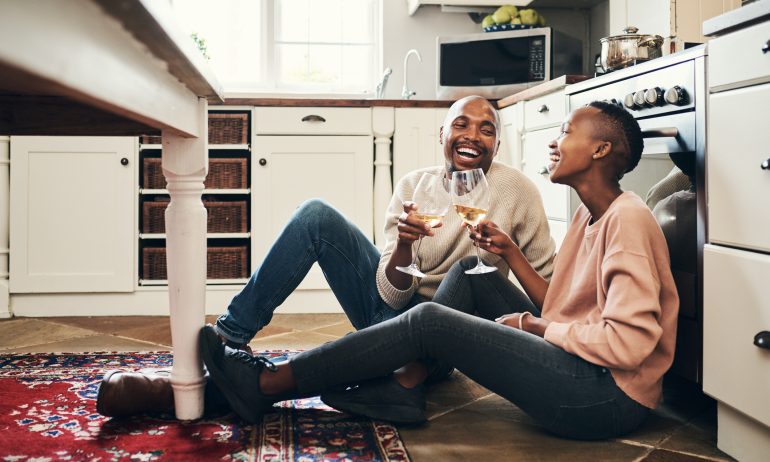 Some or all of the mortgage lenders featured on our site are advertising partners of NerdWallet, but this does not influence our evaluations, lender star ratings or the order in which lenders are listed on the page. Our opinions are our own. Here is a list of our partners.
Ready to make an offer on a house? Finding "the one" can be exhilarating — and maybe a little scary.
After all, once it's signed, the offer becomes a legally binding agreement that includes numerous details, and this is one time when you have to sweat the small stuff. Your real estate agent will guide you through the process, and you may also want to consult a real estate attorney.
Here are the steps you'll encounter.
1. Make sure your financing and cash are all set
Unless you're paying entirely with cash, you'll need a mortgage preapproval from at least one lender before making an offer. (Ideally, you got preapproved before you started house hunting.) A preapproval lets you know how much you're qualified to borrow, which affects how much house you can afford. And it lets the seller know you have the financial wherewithal to make the purchase.
If you're preapproved for a lot more than the purchase price, find out whether your lender will let you generate a customized preapproval letter for an amount less than what you could borrow. This gives you the freedom to show that you've lined up solid financing without divulging your maximum and possibly triggering a higher counteroffer from the seller. Ask your real estate agent for guidance with this.
In addition, verify that the cash you'll need for the down payment, earnest money deposit and closing costs is in a checking or savings account and ready to go. Having direct and immediate access to the cash is essential.
If you need to sell investments or transfer cash between banks, brokerages or even family members' accounts, make sure you allow time for the transfers to settle before you need the money.
Mortgage loans from our partners


Your real estate agent can help pinpoint a competitive dollar amount. Whether that's above or below the list price will depend on the market — are there more buyers than sellers? — and on the condition and history of the house.
You can learn more by delving into the comparative market analysis your agent provides and by looking at recent listings and comparable sales.
A seller's market puts more pressure on buyers to offer over the list price. But every property is unique. There may be room to negotiate for homes that need some TLC and have been listed for a while. Your agent will know how long the home has been on the market and can advise you accordingly.
Your budget is another key factor. No matter how competitive the market is, it's never a good idea to offer more than you can afford.
3. Decide how much earnest money to offer
Earnest money is a good-faith deposit to show a seller you're committed to buying the home. The money is usually put in an escrow account after the seller accepts your offer and then can be applied toward your down payment at closing. If you walk away from the deal for a reason that's not spelled out in the offer, the seller can keep the earnest money. If the deal collapses because of something the seller does (such as dropping you in favor of a higher offer after signing the purchase agreement), the deposit should be returned to you.
A typical earnest money deposit is 1% to 3% of the home price. Offering to put down more can help you get a seller's attention, and many buyers do that in hot markets. Your real estate agent can tell you what a seller might reasonably expect.
4. Choose the contingencies to include
Contingencies are clauses in the offer that specify circumstances under which you can walk away from the deal without forfeiting your earnest money.
Common contingencies include:
Final loan approval: This contingency gives you a legal out if your mortgage doesn't get approved within a certain timeframe.

Home inspection: In addition to requiring that the property undergo a home inspection, this contingency may also specify how issues revealed during the inspection will be addressed. For example, the contingency could allow the buyer to walk away from the deal, renegotiate the price or ask the seller to do repairs.

Appraisal: Lenders generally insist on verifying the home's value via an appraisal so they don't lend you more than the property is worth. This contingency lets you back out of the deal if the appraisal comes in lower than a certain amount, jeopardizing your financing.
Your agent should walk you through each type of contingency, recommend which ones to include and explain the risks of waiving any of them.
Although you have to protect your interests and gather enough information to make a wise purchase, contingencies may act as roadblocks to getting a deal done — especially in hot markets. It's best for the buyer and the seller to put only enough stipulations in the contract to cover the necessities.
Mortgage loans from our partners