Do Your Own 'Comps' to Gauge Home Value
These four steps can help you avoid leaving money on the table when selling or paying too much when you buy a home.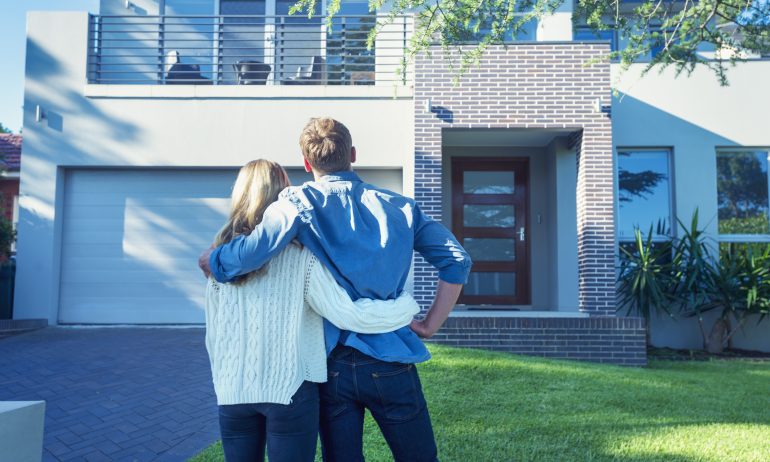 Many or all of the products featured here are from our partners who compensate us. This may influence which products we write about and where and how the product appears on a page. However, this does not influence our evaluations. Our opinions are our own. Here is a list of our partners and here's how we make money.
When you buy or sell real estate, you'll want to get a good idea of the .
Understanding value helps you set a price when you're selling. After all, you don't want to ask too little and leave money on the table, or ask too much and hold up your sale.
If you're the buyer, knowing how to accurately estimate a home's value lets you spot a bargain and keeps you from overpaying. Later on, it helps you gauge your home's equity if you want to borrow against it.
Estimating a home's value can be easier said than done. That's where real estate comparable listings — "comps," in Realtor speak — come in. Comps are sales records of recently sold homes. Appraisers and real estate agents use them to get the most accurate estimate possible of a home's value, and you can, too.
In short, finding comps involves looking for recent sales of houses as much like your own property as possible, then comparing your home to them and adjusting your price to account for the differences.
When assembling a list of comps, "the tools online now, through the assortment of websites that you can go to, allow you to be just as active in the market as some Realtors," says James Griffith Dewling, a Realtor in Brighton, Michigan.
Follow these four steps to find and evaluate comps to estimate your home's value:
Start by searching real-estate listing sites, such as Zillow and Redfin, for the handful of recently sold listings that are most like your home. Use listing sites that let you search for "just sold" or "recent sales" and show your search results on a map. Here's how:
The sold listings that are best for comps are:
Recent: Use listings that sold recently. How recently depends on your market. If homes nearby are selling quickly, maybe go no older than 45 days, Dewling says.
Similar: In a subdivision, you may find sold listings with identical floor plans. That's ideal. Otherwise, Dewling advises finding homes that are roughly the same size with floor plans similar to yours — like a ranch home if yours is a ranch.
Ted Krings, a certified residential real estate appraiser working in Northern and Central California, says it's OK to search for similar numbers of bedrooms and baths, but similarities in gross living area matter most.
"The market is paying for space," Krings says. "You can always go into a home that's 2,000 square feet and move a wall around or break a wall down."
Nearby: A comp should be in the same school district, neighborhood and perhaps even the same side of the street. "Almost the same location," Dewling says.
Listing photos are marketing materials and, as we all know, sometimes can give a misleading impression. You'll want to verify what you've found online to be sure the homes you've selected truly are similar to yours. That's why, even if you can't get inside a home, it's a good idea to visit each comp you are thinking of using. Driving or walking by can give you an impression of the property's upkeep, quality of materials and surroundings.
Next, cruise the neighborhood or use Google Street view, remembering that:
Using the information you've gathered online and from your visits, select the three comps that are most like your property. Use the middle price, adjusting up or down for differences in size, quality, location, features and upkeep.
Dewling uses price-per-square-foot as a starting point for setting a home's price. If a home that sold for $280 per square foot is similar to yours but yours has an updated kitchen, adjust your price by adding a little value.
Upgrades to kitchens, baths and flooring add the most value, Kring says. An upgraded exterior or landscaping won't add more than about 25% tops, he says.
How accurate will your results be? That depends on choosing the right listings and valuing the differences correctly. There are several other ways to and, to assess your results, you could also use one of them:
Doing your own comps gives you a decent idea of value — at no cost or obligation. What's more, it can be fun and informative to get a deeper understanding of your neighbors' home values — and your own.