Mortgage applications plunge as rates hold at 2015 highs
Mortgage rates have a firm grip on their year-to-date highs, and bond prices continue to move up — which is likely to push home loan interest rates even higher.
30-year fixed-rate mortgages remained at 3.87% with an average 0.6 point for the week ending June 4, 2015, according to Freddie Mac. A year ago, the rate averaged 4.14%.
15-year fixed rates were nearly steady at 3.08% with an average 0.5 point.
5-year adjustable-rate mortgages edged up to 2.96% with an average 0.5 point.
"Mortgage rates were little changed for the week following mixed economic data before bond yields began moving higher Wednesday afternoon," said Len Kiefer, deputy chief economist for Freddie Mac, in a release. "If the Wednesday surge of Treasury yields persists, the impact on mortgage rates is likely to result in a bout of affordability shock to many housing markets across the country."
Mortgage applications fell for the sixth week in a row, plummeting by 7.6% from the week prior, according to data from the Mortgage Bankers Association. The report includes an adjustment to account for the Memorial Day holiday.
Refinance activity was also down to 49% of total applications, its lowest level since May 2014.
Meanwhile, average down payments for single family homes, condos and townhomes purchased in the first quarter were down to 14.8% of the purchase price, according to RealtyTrac. At an average of $57,710, it's at the lowest level since the first quarter of 2012.
Down payments for FHA loans originated in the first quarter averaged $7,609, while conventional loans backed by Fannie Mae and Freddie Mac saw an average down payment of $72,590.
"Down payment trends in the first quarter indicate that first time homebuyers are finally starting to come out of the woodwork, albeit gradually," said Daren Blomquist, vice president at RealtyTrac, in a release. "New low down payment loan programs recently introduced by Fannie Mae and Freddie Mac, along with the lower insurance premiums for FHA loans that took effect at the end of January are helping, given that first-time homebuyers typically aren't able to pony up large down payments."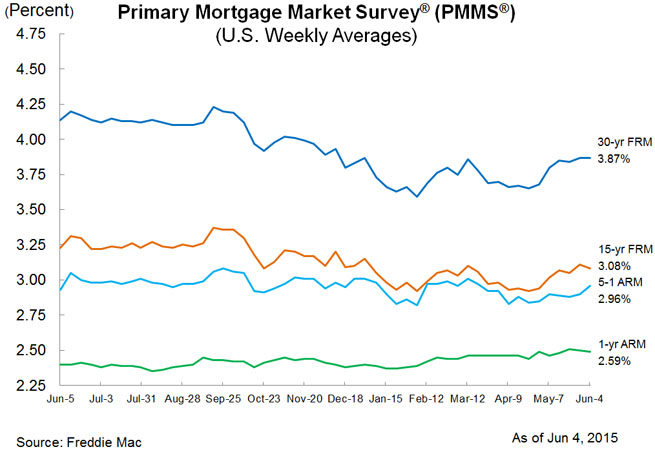 Shop and compare rates with NerdWallet's mortgage comparison tool.
Hal Bundrick is a staff writer at NerdWallet, a personal finance website. Email: [email protected]. Twitter: @halmbundrick