Nearly 2 in 5 Canadians (37%) plan to spend money on flights or hotel stays this upcoming holiday season, according to NerdWallet's 2022 Canadian Holiday Travel Report.
As exciting it is to get away for the holidays, there are a few things all travellers should remember to do at home to ensure it stays safe and sound while unoccupied.
Tips to protect your empty home
1. Clear out your kitchen
Coming home to a clean house always feels good. Even if you don't have time to do a full clean, make sure to at least tidy the kitchen. This means emptying your fridge, freezer, or pantry of any items that will go bad before you get back home. You don't want to get back from vacation to discover that your fridge has become a breeding ground for mould and bacteria.
Some food can be frozen safely to use when you get back, but other items don't freeze well and should just go out in the trash. If you are unsure of the shelf life of certain food items, Health Canada has a chart that can help.
Speaking of trash, don't forget to empty all household bins to keep your home smelling fresh and clean while you're away.
2. Lock-up fully
You're probably used to locking the door before you leave for the day, but if you are leaving for an extended period of time you'll want to make sure that your home is fully secure. Be sure to check:
All doors.
Garage door.
Windows (including basement and attic).
Any fence gates, if possible.
Any sheds or other buildings on your property.
If you have sliding windows, place a long piece of wood or even a metal rod on the slider track to prevent them from being opened from the outside.
Finally, don't leave a spare key outside your home when travelling for more than 24 hours. Thieves know to look for keys under mats or in fake stones, and can use them to gain entry to your home. Store the key in an exterior lock box, a safe place within the house, or leave it with a friend or neighbour, just in case.
3. Ask a trusted friend or neighbour to check in
Even if you don't have anything that needs looking after in your absence — like plants or pets — it may still be a good idea to have someone enter the house once or twice and make sure everything is OK. In fact some home insurance policies require you to have someone check in on your home if you plan to be away for five days or more.
4. Adjust your thermostat
In the winter months, the trick is to keep it cool enough that you aren't paying a fortune to heat an empty house, but warm enough that you don't risk any of the pipes freezing. Many home maintenance experts say 16°C is the sweet spot.
5. Put indoor and outdoor lights on self-timers
A good way to make it look like your house is still occupied is to leave some lights on, but be strategic about it. Having just one light on the entire time makes it just as obvious that nobody is home as having no lights on at all does.
Instead, put some lights on self-timers so they turn on and off at different parts of the day. Think about your normal routine: do you typically turn the porch lights on at 6 p.m. and leave the light above the stove on all night? Use timers to mimic these same habits.
6. Arrange outdoor maintenance
An unkempt yard can signal that you've been away for a long while. In the summer this generally means overgrown gardens and long grass. In the winter, for many Canadians, this often means an un-shovelled driveway. To avoid this, arrange for someone to stay on top of these chores while you're away..
7. Unplug all appliances
Oftentimes we think to unplug appliances while not in use as a safety measure; to avoid any potential electrical fires. But, did you know that unplugging appliances when not in use can save you quite a bit on electricity bills? Even when in standby mode, these appliances still consume energy, according to EnergyRates.ca.
Items to unplug while you are away include:
Televisions and video game consoles.
Computer or printer.
Coffee machine, toaster, and other kitchen electronics.
Small device charging cords.
DVR, VCR and DVD players.
Hair styling accessories, like straighteners, curling irons and blow dryers.
You may also want to consider closing your water shut-off valve to avoid any potential flooding or leaks while you are away.
8. Make arrangements for your mail
Regular post, flyers, packages and newspapers piled in your mailbox or at your door is a big clue that you're not home. Consider having a friend or neighbour collect your mail and any doorstep flyers for you.
You can also pay for the post office to stop delivering your mail while you're away. Canada Post's Hold Mail service temporarily stops the delivery of any mail to your home address for a predetermined period of time. Then, when you are home you can collect everything you missed while you were away. This service doesn't include any flyers or packages that may be delivered by other services, so you'll want to make sure you still have someone lined up to keep an eye out for those.
DIVE EVEN DEEPER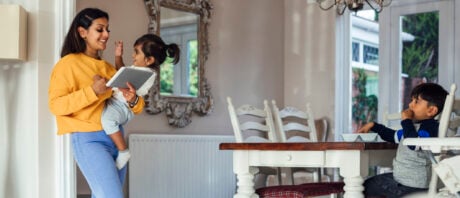 If you want to significantly impact your home's energy consumption, it will likely require a little more than switching to LED lightbulbs or adjusting your thermostat. There are several federal, provincial and municipal incentive programs, including the Greener Homes Grant, that can help you manage the cost of making your home more energy efficient. Let's […]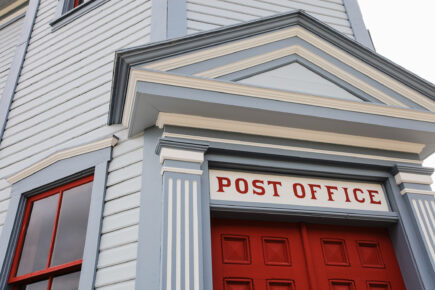 Launched as a pilot project in October 2021, the Canada Post MyMoney Loan brought a new personal loan option to 200 rural, remote and Indigenous communities in Nova Scotia, Ontario and Manitoba. Now, MyMoney loans will be an option for borrowers across the country. If you're already familiar with the MyMoney Loan, its mechanics haven't […]