Many or all of the products featured here are from our partners who compensate us. This may influence which products we write about and where and how the product appears on a page. However, this does not influence our evaluations. Our opinions are our own.
Borrowell at a glance
Borrowell was founded in 2014. It provides access to credit scores, credit building products, an online marketplace for loans and other financial products.
Borrowell products and services

Free credit score and report monitoring
Rent Advantage
Credit Builder
Bill tracking


Other Borrowell offerings

Credit cards
Personal loans
Mortgages
Banking products
Insurance
Borrowell overview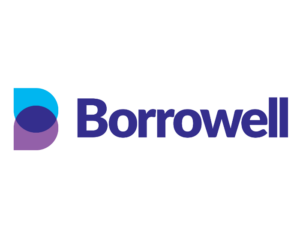 Borrowell got its start in 2014 as a debt refinance marketplace and provider of personal loans. The company has since expanded to provide Canadians with free access to their credit scores via a partnership with Equifax.
Those who sign up for Borrowell's free services also get access to online marketplaces where they can compare and apply for credit cards, personal loans, mortgages, insurance and banking products provided by Borrowell's partners.
In 2021, Borrowell acquired Refresh Financial, which enabled the company to offer secured credit cards and credit building loans. Borrowell says it has over 2 million Canadian users.
Who Borrowell is best for
Canadians who are interested in monitoring their credit score and report online.
Borrowell may also be useful for younger Canadians or newcomers to Canada who might be in the early stages of building their credit profile. Although there are fees involved, Borrowell offers credit building products that could help you establish a positive credit history without taking on debt.
Finally, Borrowell may be useful to existing members who are interested in shopping for financial products like credit cards, personal loans and insurance.
Pros and Cons of Borrowell
Pros of Borrowell
Attractive website and mobile app.
Free access to credit scores and reports from Equifax Canada.
Debt-free options to help Canadians improve their credit profile.
Cons of Borrowell
Credit scores and reports are limited to Equifax Canada — just one of two major credit bureaus in the country.
Charges fees for Rent Advantage and Credit Builder products.
Using Borrowell's free services means opening yourself up to marketing communications suggesting their other financial products.
Is it safe to use Borrowell?
Borrowell is a legitimate Canadian company, based in Toronto, Ontario. Borrowell is not a credit bureau, but is able to provide free access to credit scores and credit reports through its partnership with one of Canada's two credit bureaus, Equifax. The other Canadian credit bureau is Trans Union.
You may have to connect your bank account or credit card to your Borrowell account in order to take full advantage of its products and services.
On its website, Borrowell says that it invests in fraud detection and protection technology and maintains "rigorous security procedures" to ensure the safety of the financial information you may share with it.
The Borrowell website also says that the company doesn't "disclose, trade, rent, sell or otherwise transfer your personal information, without your consent."
Cost to use Borrowell
There is no cost to use Borrowell's free services, which include checking your Equifax credit score, obtaining your Equifax credit report, and tracking your bills.
Although it offers some free services, Borrowell is ultimately a business that generates revenue by getting people to shop and select financial products that are featured on its marketplaces. If you select a product offered by a Borrowell partner, Borrowell is paid a referral fee.
Borrowell products and services
Borrowell Free Credit Score
By signing up for a Borrowell account, Canadians can check their Equifax credit report and credit score at no cost. Your credit score is a three-digit number that helps lenders assess your creditworthiness. Having a low credit score can make it difficult to get approved for loans, credit cards or even a rental property. Having a higher credit score make it easier to get approved, and may mean paying lower interest rates.
Nerd Tip: While Borrowell is a convenient option for exploring one's credit profile, it's already possible for all Canadians to get their credit score and report for free, directly from Equifax.
It's also worth noting that you don't just have one credit score — other credit bureaus and companies generate their own scores as well, and all of them may be taken into account when you apply for credit.
Borrowell Rent Advantage
In July 2022, Borrowell introduced a new product called Rent Advantage. Available only to select Borrowell members, this program is designed to help get on-time rent payments reported to Equifax Canada. Rent Advantage is touted as a debt-free way for renters to build their credit score and history.
According to Borrowell, the Rent Advantage program can be set up online and canceled at any time without paying a fee. There is a $5 subscription fee. You will need to provide your lease details, and connect the bank account or credit card used to pay your rent. You do not need landlord approval to use Rent Advantage.
Borrowell Credit Builder
Available to eligible Borrowell members, this product is designed to help Canadians build a strong credit profile by making payments on a $240 secured installment loan over the course of 36 months.
During the first 24 months of the Credit Builder loan, you'll pay $10 a month, with $5 going toward a subscription fee and $5 held by Borrowell.
In months 24 through 36, the entire $10 payment is held by Borrowell. All payments, including any you might miss, are reported to Equifax and TransUnion.
At the end of the 36 month loan term, $240 is refunded to you via direct deposit — meaning you'll pay $120 in subscription fees.
While Borrowell doesn't guarantee that your credit score will improve as a result of using Credit Builder, a history of on-time loan payments typically do have a positive impact on one's credit score and profile.
» MORE: How to get a better credit score
Borrowell Bill Tracking
Borrowell members who use its mobile app have access to a bill tracking feature that is connected to their bank account. The bill tracking feature analyzes transaction histories to help users pay their recurring bills on time and know if their balance is running low.
How Borrowell compares to Equifax and TransUnion
| | Borrowell | Equifax Canada | TransUnion Canada |
| --- | --- | --- | --- |
| Official credit bureau? | No | Yes | Yes |
| Provides free credit scores and reports? | Yes | Yes | No |
| Enables credit report disputes? | No | Yes | Yes |
| Offers products to build credit history and score? | Yes | No | No |
Frequently asked questions about Borrowell

Is Borrowell's credit score accurate?

Borrowell shows users their Equifax Risk Score 2.0. This credit score is widely used in Canada, but is not the only score considered when you apply for a loan or other financial product.

How do I quit Borrowell?

Members who want to quit Borrowell have two options: deactivation or deletion. Deactivation pauses Borrowell's credit monitoring service, as well as emails and credit report updates, but allows you to reactivate your account again in the future, should you wish. Deletion permanently closes your Borrowell account, stops all communications, and erases the credit score history in your account. Both options can be accessed via mobile app, mobile browser, or computer without contacting customer service. Go to your Borrowell profile page to get started.