Along with food, gas, and many other essentials, home insurance costs are on the rise in Canada.
Issues like climate change and increased rebuilding costs mean insurance companies are paying more to settle claims — an expense they pass on to customers.
It's unwise to be without home insurance, or to be underinsured. So if you're looking to shrink your home insurance premiums, improvements that make your home safer or less damage-prone may be the better route.
How are home insurance premiums determined?
Insurance companies consider a variety of factors when determining the cost of home insurance. They start by estimating your home's value. Then, they calculate how much it would cost to repair or replace the structure and its contents based on numerous factors, including:
Location and type of house.
Size and age of your home.
Proximity to a fire hydrant (the closer the better).
History of previous claims, if any.
Type of electrical wiring and heating.
Whether or not you have a finished basement.
Level of finishes.
Replacement cost of contents.
Homeowners who make property alterations that reduce their chances of filing a claim are sometimes rewarded with discounts. It's very similar to the way that a violation-free driving record and a vehicle with extra safety features can sometimes earn you cheaper car insurance — they're indications that you're less likely to have a costly accident.
6 home upgrades that may shrink insurance costs
Each home insurance company, policy and property is different, so there's no guarantee the following upgrades will result in a smaller bill. Read your own policy carefully and reach out to your insurance company before doing renovations to confirm what discounts are possible, if any.
1. New roof
Getting a new roof could help decrease your insurance payments, especially if the existing roof is more than 20 years old. Old roofs tend to leak more, increasing the risk of costly water damage. It's possible that your insurance company may even prefer that you replace your roof every 10 to 15 years — ask your insurer for specific guidelines. Some providers may offer further discounts if you upgrade to a metal roof.
2. Monitored security alarm system
A home may be less likely to attract thieves (and related insurance claims for damaged or stolen property) if it has a security system that's monitored 24/7.
3. Fire alarm or automatic sprinkler system
Fire alarms and automatic sprinklers can significantly limit potential fire damage, and installing them may result in a reduction in premiums. However, having a wood-burning stove or fireplace, no matter how modern and well built, can lead to higher premiums because of the increased fire risk.
4. Electrical wiring
Knob-and-tube wiring, common in older homes, is a red flag to insurers, with some companies refusing to offer insurance or only offering temporary coverage until it's updated. Insurers may even insist on a home inspection to ensure the electrical wiring is up to code. You may also be required to update your electrical service to a 100-amp panel to avoid overloading the fuses and causing a fire.
5. Plumbing
Old homes with galvanized or lead pipes are more likely to experience leaks and water damage. You could save on insurance premiums by upgrading to PVC or copper pipes.
6. Water alarm or water mitigation system
A flooded basement can be among the costliest home repairs. Installing anything that can mitigate or prevent flooding — a sump pump, a water shut-off system or a water sensor alarm — could lead to a discount on premiums.
General home insurance cost-cutting tips
If you're not sure where to start, know that some insurance providers offer complementary "Client Reviews," in which an advisor will carefully go over your existing coverage and help find ways to cut premiums.
Aside from increasing security or updating your property, other ways to reduce home insurance premiums include:
Bundling. Many insurers offer a discounted premium if you purchase another policy, like auto insurance, from them as well.
Higher deductibles. A deductible is the amount of money you pay out of pocket towards a claim before your insurance covers the rest. High deductibles usually mean lower premiums. Just be confident you can cover the higher amount, should you have to file a claim.
Lump-sum payment. Some insurance providers offer a slight discount if you pay your premiums in one lump-sum yearly payment, rather than monthly.
Alumni and employer discounts. In Canada, numerous insurance companies offer favourable rates to graduates of eligible universities or colleges. Some employers may also have group rates.
Periodic coverage reviews. Whenever the housing market experiences a shift (such as housing prices going up or down) or you make changes that affect the value of your home, it's a good time to rethink your insurance policy. Talk to your current insurer to confirm you have the right coverage, and shop around to make sure you're getting the best rates.
Staying loyal. Ask if your insurer has a loyalty discount for preferred customers who have been with the company for many years.
Insurance brokers. Large financial institutions (like Canada's Big Six banks) sometimes offer home insurance, and it can be tempting to just go with a familiar brand. An insurance broker can help you compare multiple quotes from different home insurers quickly, so you can select the best company for your needs and budget.
DIVE EVEN DEEPER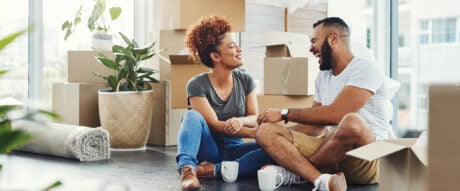 The Home Buyers' Plan, or HBP, is a government-run program that allows Canadians to withdraw up to $35,000 from their RRSPs. The funds can be used by HBP applicants to buy or build a home for themselves or for a relative with a disability. An added benefit of the HBP is that accessing your RRSP […]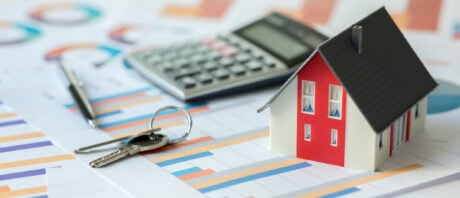 Compare customized mortgage rates from Canada's best lenders and brokers for free. Find and easily apply for the lowest mortgage rate for your needs.