Surprises are a hallmark of the holidays. Discovering you can't cover your bills shouldn't be one of them.
Instead of leaving it up to chance, there are things you can do now — making a budget, matching your purchases with your priorities and being creative when spending — so you can start 2024 in a position of financial power instead of in a financial pinch.
Holiday expenses are a burden for most people
You're not alone if you feel financially strained at the end of the year. 
Seven out of 10 holiday shoppers said it was tough to cover holiday expenses and gifts during last year's holiday season, according to a 2022 RBC poll. About one in two people said they spent more during the 2022 holiday season than they planned to. Nearly half said their finances would be out of whack for months as a result.
We get it — the holidays can be hectic, emotional and filled with a million nudges to take out your wallet. In the face of those pressures, it might feel "a lot easier to just spend, put it on credit, and figure it out later," Jessica Moorhouse, a financial educator and host of the More Money Podcast, said in an email.
The roots of overspending often go deeper than mindless capitulation to the trappings of the season. Maybe you're part of a large family and feel compelled to buy gifts for everyone, which can add up quickly. Maybe the flight home that once cost $300 suddenly costs $500.
You can't control every circumstance, but some preparation in the months before the holidays can save you real money.
1. Make a list, check it twice
Start by making a budget. To be clear, a budget is the total amount you can spend — not the cost of all the things you'd like to buy.
Whatever the number, you should be able to answer a simple question about it, according to Natasha Knox, a Vancouver-based certified financial planner and founder of Alaphia Financial Wellness: "How are you arriving at that dollar amount? Like, where is the money coming from?"
In other words, a budget isn't aspirational; it's simple arithmetic. If you want to spend $500 on gifts, you should be able to identify $500 in income that will cover them.
That could mean saving about $40 per month all year. It might mean saving $100 each month beginning in September. Or, if you have slack in your monthly budget — meaning that you don't already use every dollar that comes in — maybe you already have enough saved away. The point is to have a plan to accumulate the money before you spend it.
"Sometimes people might resist budgets because they feel like it's taking away their autonomy," Knox says. But "adhering to a spending plan that you created is actually spending it how you want, when you want. It's like 'future you' and 'current you' are agreeing. Whereas, if you don't adhere to a spending plan, 'current you' is spending how you want, when you want, but 'future you' is like, 'Seriously? What did you just do?'"
Once you have a budget, make a list of all the things vying for your holiday dollars. Here's a no-brainer: gifts. Travel, too, if that's in your plans. But stealthier expenses can quickly wreck your budget if you don't account for them. An extra dinner or two out with friends. A new outfit. Holiday gifts for a child's teacher, or tips for your hairstylist or dog walker.
"I personally like to make a spreadsheet, have my total budget set, then break that budget down per person," wrote Moorhouse. "This way I've given myself a clear limit on how much I'm going to spend and it honestly forces me to try to find deals or coupon codes to get what I want for the price I am comfortable with."
2. Have courageous conversations
Making a list of planned purchases is a good practice. But try going deeper; ask why you're spending money in each instance.
"Make sure that your holiday season reflects what your core values are," Knox says. "For some people, that may be a time to explore questions like, 'hey, are we just buying stuff for the sake of buying stuff?'"
Aligning your spending with your values can reveal places to cut back and save — and bring satisfaction when you affirm that you're spending on things that actually matter to you.
This exercise might require what Knox calls "courageous conversations." That could mean talking about spending with a partner who has a different outlook on money. It could mean having a group conversation with friends or family about putting a dollar-limit on gifts.    
"Although it may seem difficult to broach the subject at first because talking about money can be uncomfortable, it will make more people at ease because remember, you're likely not the only one worried about money or having to stick to a strict budget," Moorhouse said.
3. Get creative
Once you have a plan in place, it's time to get to work saving and shopping. Use these tips to stretch your dollars even further.
Use a high-interest savings account (HISA) to boost savings. Put your money to work while it waits for shopping season. Compare what you currently earn to the best HISA interest rate to see if you could earn even more.
Get rewarded for shopping strategically. Credit card rewards can help you pay for travel, give you cash back or help you save on groceries. Shopping sites such as Rakuten pay you if you start your shopping on their site instead of going to a merchant's website directly.
Let the robots help you. Use a price tracker to see what the historic price range for an item has been so you don't have to sort through a dozen open browser tabs. Camel Camel Camel has a popular tracker that's made specifically to track prices on Amazon. Honey is a browser extension that scours the internet for promo codes and coupons for specific sites so you don't have to.
Tap into the expertise of deal hunters. Some people love plumbing the depths of the internet for a great deal. If that's not you, that's OK. Instead, go to where deal-finding sleuths share their discoveries: online message boards. Kate Musgrove is director at RedFlagDeals.com, which hosts such a forum and has hundreds of thousands of users. "The community is really lifted by the people who are super bargain hunters, but also really lifted by people who are just doing a little bit of research before they go to the store," she says. You can post a question directly on the forum or set up a notification for a specific keyword, like a store or specific product you're shopping for. Whenever someone else mentions it in a post, you'll be notified.
To avoid overspending in December, spend time now committing to a realistic budget that matches your values. When the season picks up, shop strategically to get more out of your dollar. Ultimately, the goal isn't to stop yourself from spending; it's to put you in control of it.
DIVE EVEN DEEPER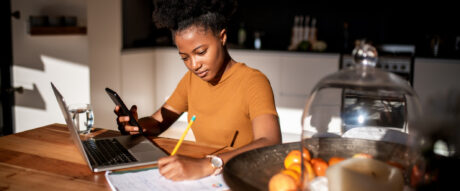 High-interest savings accounts grow your money faster by paying higher interest rates than you'd earn with a standard savings account.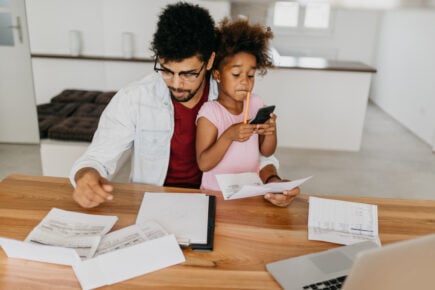 Signs of a debt spiral include an unwillingness to look at your bills, missed payments and use of payday loans.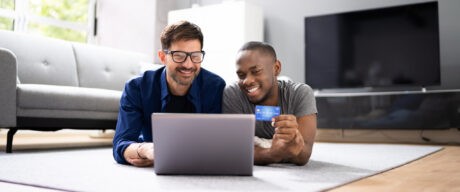 Buy now, pay later is a point-of-sale financing option that divides the total cost of a purchase into several smaller payments, often without charging interest or fees.